Are you bogged down by menial tasks and are unable to achieve the desired productivity? Are you overwhelmed and distracted and this is putting shackles on your efficiency levels. Productive lifestyle demands full focus to achieve 100% results. It does not put emphasis on being quick instead on who is being the smartest.
It is important to plan the best route and follow it diligently by maintaining focus if you are looking for ways to be productive. Incorporate healthy habits in your daily lifestyle to reach maximum efficiency and productivity in life.
It will help you in achieving your goals and accomplishing your targets easily. It is imperative to learn the tactics that can help you in increasing the levels of your efficiency and productivity.
1) Planning and preparation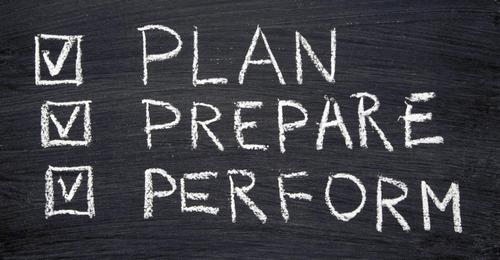 Focus on the things that matter and try to find the best possible route to accomplish your goals. Planning and preparation are important tools that can help you in reaching your destination on time with maximum efficiency. Satisfaction and success often work alongside productivity if you have made a proper plan and are determined to follow it through.
Prepare yourself the night before for the day to come. It will save lots of your precious time the next day. Be clear on your workload and how you are going to manage it in your day.
Think about waking up a bit early from your normal time to give yourself some me time so that you can start your day with ease and feeling fresh. It is important to plan and prepare for your day beforehand if you are looking for ways to be productive.
2) Take a conscious decision to stay away from distractions
Distractions are worse than procrastination as it will try to lure you away from productive work after every few seconds. An intelligent person will take a conscious decision to stay away from distractions if he is looking for ways to be productive.
Realize what are your distractions so that you can remove them. Place your mobile phone face-down and switch off its ringer and notification alert. Place a do-not-disturb board in front of your door when you are trying to complete your work otherwise, people will be coming in and out of your office and prove a distraction.
De-clutter your workstation and keep it organized as it will keep you away from productive work. Remember anything that disrupts your workflow with minimum effort is a distraction and hence remove them for meaningful work.
3) Reserve mornings for important work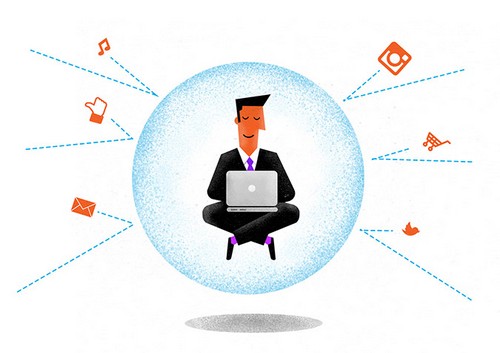 Morning time is considered the best part of the day as our mind is on full alert, our concentration levels are high and our memory power is at its best. It is considered the peak period because we are able to achieve full productivity with less effort.
Take advantage of the morning by scheduling important work for this time if you are looking for ways to be productive. Remove distractions from your vicinity beforehand so that you can put your full focus on the work at hand.
Segregate the tasks in smaller parts and try achieving one after the other with a five-minute break between each of them. This will help you to retain your energy and focus. Remember this is a habit and once you ingrain it in your lifestyle you will be able to attain full productivity quite easily.
4) Delegate work
Some people are in the habit of trying to do everything themselves and at the end of the day find a lot of incomplete work. Remember you are just one person and you cannot do everything yourself.
Accept the fact and incorporate the habit of delegating tasks to other people to attain better productivity in your system. Focus on the strength and weaknesses of your resources and delegate work accordingly if you are looking for ways to be productive.
Choose the right person for the job and be specific in your requirements beforehand to save time later on.
5) Take breaks
Avoid burnout if you are looking for ways to be productive. Remember our body needs time to regroup, refresh and recuperate.
It cannot work continuously for straight hours. Are you distracted after every hour or do you need a break after a much longer time period? Schedule time breaks accordingly.
Take a small walk, have a tea break or simply put your feet up for five minutes and close your eyes. Recognize your own limits because you know your body best. Opt for small breaks at regular intervals to retain your productivity.
6) Create a routine
Our subconscious mind works best when it has been given a definite routine to follow. Do so by making a daily plan if you are looking for ways to be productive. Practice the same things at the same time and you will save lots of precious time that you used to waste in contemplating about unimportant things.
If you develop a habit of eating, sleeping and working at regular timings then you will automatically start doing it with very little effort. This will make your life easier because you will be able to maintain your focus.
7) Encourage feedbacks
Feedbacks are important tools as they can help us in knowing about our faults and mistakes. Ask for feedback from the person you trust to say the truth. A single conversation can clear your concept easily.
Encourage him to give an unbiased opinion. Do not interrupt him in the middle and let him have his say. Understand, contemplate and then ask viable questions to clear your own thought process.
Sometimes we become so involved in our workings and dealings that we fail to see things that are in front of us. Feedbacks help us to have a deeper look in our dealings so that we can make changes accordingly.
8) Set deadlines
Setting achievable goals and creating a definite timeframe is part of work productivity. Set both small-term and long-term goals throughout the day. It is imperative to set deadlines if you are looking for ways to be productive.
If you have a timeline you push yourself to achieve your goal within the given time-frame. If not then you do not feel the urgency to complete it as soon as you can. This leads to the habit of delaying work indefinitely. Deadlines will keep you organized so that you can meet the given deadlines easily.
9) Stop multitasking
Multitasking is not advised if you are looking for ways to be productive. It is better to tackle one task at a time and give it your full attention. Work on it with full efficiency until you achieve the result you desire.
Do you think that multitasking can yield better results and is productive? It is a fact that when you are contemplating doing several things at once you are distracted and has to switch from one to another deliberately and not automatically.
Every time you do so you lose precious time. Moreover, the quality of your work suffers as you are in a hurry to complete everything at once. Mistakes are easy to make but difficult to rectify as you will not get the necessary time to find them. If you want to attain productivity it is better to stick with a single task instead of multitasking.
10) Reward yourself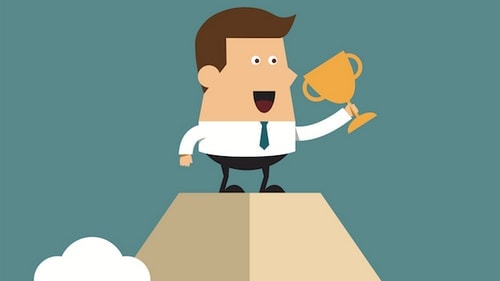 Our body and mind crave treats and rewards. Make things enjoyable for you by promising yourself a reward for completing some important task. You can opt for simple things like an ice-cream if you are dieting, or watching the half-an-hour show on Netflix if you are very busy in your work or a night out with friends if you have achieved a bigger target.
Rewards act as a great motivational tool and urge the body and mind to work efficiently and quickly so that it can grasp it in both the hands.