The word productivity is associated with doing work at a fast pace with fewer resources in an efficient manner. In this world where everything needs to be done in this very instant productivity and efficiency are golden traits that you need to acquire and enhance. The professional environment is full of stress, difficult projects and given deadlines that must be managed at the right time with correct tools if you want to attain 100% productivity at work.
Once an individual understands that productivity means working in a smart manner utilizing all the resources at its disposal he can easily achieve greater success. Be systematic, organized, prepared and methodical if you are looking for ways to be productive at work.
1) Prepare a do-list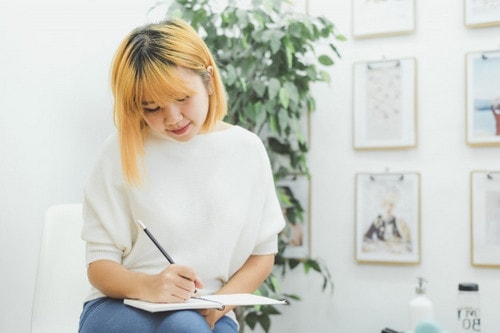 Sometimes you reach your office and within a few hours realize that the day is spiralling out of your control. You are unable to catch up and are continuously lagging behind. This is because you have not prepared yourself for the day. It is important to take a few minutes to create a to-do-list.
The best time is the night before so that you can make all the viable arrangements beforehand. You will know when to set the alarm time, when to reach the office and how to manage all your hours by this small effort. It is actually a daily planner or a roadmap that will prove a guiding force throughout the day. Writing everything down gives it a vital perspective.
It is a safeguard that you will not forget the things that need to be done. You can go for either a paper or an electronic to-do-list if you are looking for ways to be productive at work. Refresh your memory in the morning, check it over at regular intervals and tick the tasks that you have completed.
2) Prioritize the tasks
Logical thinking suggests that you simply do not follow your to-do-list blindly. Give yourself two more minutes and try to prioritize them according to their importance and deadlines. This is very important because you might have unintentionally listed an important work down the list and by the time you reach to complete it its deadline might have passed.
This could cause huge repercussions and have a direct impact on your raise and promotions. It is imperative that you identify the tasks that need immediate addressing and put it in your list in a proper manner if you are looking for ways to be productive at work. Reprioritize the tasks on your list at the end of every day for a fruitful working the next day.
3) Segregate your workload
If you are handling a big project it might start looking overwhelming after a few days. This could lead to procrastination as you might not be able to uplift yourself to such an activity.
An important way to be productive at work is to divide the assignment into smaller tasks. When you set small and attainable goals you are motivating yourself to achieve the desired targets within the time frame. Ultimately you will attain optimal productivity via your methods.
4) Keep a track of your work
If you are looking for ways to be productive at work then you need to keep a track of your own progress at regular intervals. Create goals for daily, weekly, quarterly, monthly and annual evaluation and scrutiny. Measure your performance so that you can know whether you are working efficiently or do you still need to boost your levels. Once you start monitoring your progress you will become more aware of your work profile. It will become easier to ascertain the areas of concern and improve them for your own advantage.
5) Adopt the right mindset
A person with an optimistic nature will try to find ways to be productive at work because he knows that this is his road to success. It is essential to adopt the right mindset by looking at your inner self to assess your efficiency levels. You must have had some dreams and wanted to reach a certain goal.
Have you been able to achieve whatever you thought about or do you still need to cover a long distance are questions that need answers? Self-assessment is vital to identifying the areas of concern so that you can rectify any mistakes that have been made. It is your resolve that will help you in overcoming hindrances if you want to attain maximum productivity at the workplace.
6) Create your own deadlines
The word deadline is a dreaded word that induces terror in an employee. But the fact is that it is also a motivator because when we are given a particular deadline we know that we have to meet whatever the circumstances. Create deadlines of your own if you are looking for ways to be productive at work.
Complete your workload within the time limit that you have set and before the time that you were actually accorded. It will boost your confidence levels and inner peace because you will be completing tasks before time. This will offer you an important opportunity to review your own work, rectify mistakes and increase your credibility in office.
7) Take short breaks
The human body needs regular rest if it is to achieve optimal productivity. You cannot work at one go and attain the best results. After some time your body and brain start lagging behind and it becomes imperative to take a step back and refuel your energy levels. Short breaks have proved to recharge your batteries effectively when you are looking for ways to be productive at work.
Take a breather and simply rest for five minutes by keeping your head down and closing your eyes, listen to a soothing song from your audio list, go for a walk or have a coffee break with another employee. Short breaks break the monotony so that you can regain your focus and increase your concentration powers. It removes the boredom, reduces fatigue and helps to relax once again.
8) Keep some time free for unscheduled work
It is crucial to keep some time free in your schedule for any emergency work if you are looking for ways to be productive at work. Sometimes you need to call a meeting or attend one which was not planned beforehand. You might have to take some time off if your boss decides to visit you or a team member might hail you for some important work that he is unable to understand. Keeping some time off will help you in making up for the lost time. You must not start worrying when you have to do extra and unscheduled work.
9) Avoid distractions
If you are looking for ways to be productive at work then keep away from distractions. Make a list to recognise the things that prove an immediate distraction for you, for instance, your mobile phone, social media platforms, friends and family calling regularly and co-workers entering your workstation at regular intervals.
It is impossible to maintain your concentration and productivity levels when you are being continuously interrupted. Some people jot down their thoughts that are proving a distraction in just one or two words so that they can look at it afterwards. This helps them to get back on the task at hand.
10) Avoid multitasking
If you want to achieve maximum productivity it is imperative to keep your focus on a single task. When you are engaged in several tasks at once the quality of your work suffers. Your attention is divided and you are unable to finish one task in a systematic order because your attention has already been grabbed by the next task. It taxes your energy levels and creates unnecessary stress. If you are looking for ways to be productive at work then complete one assignment and then move on to the next one.
11) Effective communication
Effective communication is an important tool if you are looking for ways to be productive at work. It is imperative to give clear messages and instructions so that they can be followed properly. Remember when instructions are not clear they create confusion and can cause loss of precious time. Facilitate open communication where everyone can approach each other on call, by message or face-to-face meet. If there is any doubt it is better to clear and clarify it beforehand. Effective and open communication leads to achieving the desired success.
12) Have a positive attitude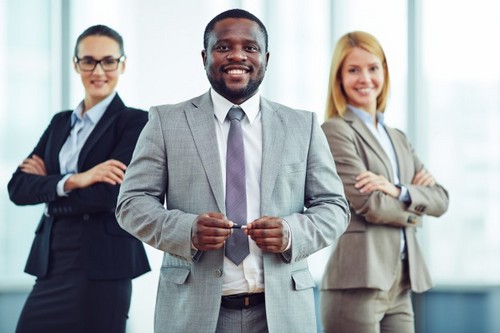 It is your positive outlook and attitude that strengthens the workplace atmosphere and makes it positive. If you are looking for ways to be productive at work then smile and greet your co-workers and peers warmly. Show genuine affection to everyone so that you can boost the positivity in your surroundings.
Forgive others for any transgression and mistakes and focus on positive thoughts. Be kind to others and help them in times of difficulties as it will create a favourable impression about you on every one. Take help of visualization techniques so that you can retain your positive attitude at your workplace.
Liked this post? Check out these detailed articles on
Topic of Careers
Alternatively, check out the Marketing91 Academy, which provides you access to 10+ marketing courses and 100s of Case studies.