Persuasion is a fact of life and we all try it on a daily basis to achieve results according to our convenience. It is a soft skill that a person uses to get what he wants. Persuasive attitude is an art that can convert others towards your thinking process.
It is important to step into the heart of the matter so that you can understand how others feel and think. Now apply your persuasion powers to convert. Remember there is a subtle difference between persuasion and manipulation as people encourage the first and abhors the latter. Adopt the first and avoid the second.
1) Confidence is the key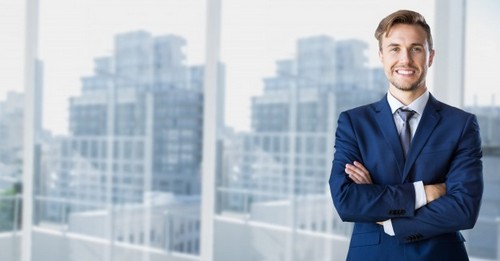 Persuasion is a skill to mould the thinking ability of others in such a way that they start leaning towards your way of thinking. People also consider it as a secondary weapon that can be utilized at important times. Convincing others is a great capability if you are trying to pitch an idea or product in front of others.
If you are looking for ways to be persuasive then be confident in your approach. When you remain confident, your arguments are more convincing. They appear sound and powerful to the people who are listening. It is important to act certain even if you are not feeling it. The actual difference between a person who is trying to persuade and the persuadee is the actual confidence in the first and lack of it in the second.
2) Know and connect with the audience
If you are looking for ways to be persuasive then it becomes important to know your target audience inside out. You must have the inner knowledge of his mindset if you are looking to speak his language. Each and every individual is dissimilar and requires different forms of persuasion. You cannot be assertive in front of a person who is assertive himself.
He will require a gentle hand and soft approach whereas a shy person needs a certain assertiveness to nudge him towards your thinking. Connecting with your target audiences is as important as knowing them. You have to establish a connection on a personal level by interacting with him. Once he becomes comfortable only then apply your persuasive tactics to fulfil your plan.
3) Ask good questions
When you are in a conversation with your target audience it becomes necessary to ask relevant and leading questions so that you can understand his mindset. When you do the asking people realize that you are paying attention to their words.
They appreciate your attentiveness and become eager to open up and create a better bond with you. If you are looking for a way to be persuasive then be genuine in your efforts and ask good questions so that you can gain appreciation and respect from your audience.
4) Neither be aggressive or laid-back
A persuasive person adapts himself to any kind of situation. If circumstances demand then he will show his assertiveness without crossing the line and being pushy. Remember no one likes an in-face approach and the chances of you persuading others to your way of thinking become slim. If you are looking for ways to be persuasive then be subtle in your approach.
Do not come across as an aggressive force instead be calm and confident. Similarly, no one is going to listen to you if you come across as laid-back. If you are not convinced yourself how are you going to present your facts assertively will be the general thinking. Focus on the middle path and adapt yourself in accordance with the situation if you want to be persuasive.
5) Positive body language
Positive body language has the power to attract the attention of a person. It will help you in engaging 100% with your target audience and making personal contact. It becomes easy to put forth a convincing argument when you know that your positivity is coming across to the other person via your body language. Make sure to keep your facial expressions encouraging to maintain your connection.
If you are looking for ways to be persuasive then engage other people via your enthusiastic tone, encouraging expressions, subtle nuances and welcoming gestures. This will help people to open up and become convinced and receptive to your persuasion.
6) He knows how to please
It is important to stay your ground if you want to win the war. You might lose some skirmish but the end result will favour you if you manage to stay until the end. A person who is persuasive applies the same principle during his persuasion tactics.
He will not hesitate to mould himself according to the circumstances. He gives in to the demands of their audience at the onset so as to engage their participation. When a person starts believing that everything is going according to his desire he becomes happy and relaxed.
This is the time when a persuasive person deals with his trump card and moulds the conversation in accordance with his wishes. In the long run, it is the success which matters most. If you are looking for ways to be persuasive then it is important to know how and when to please your audience.
7) He smiles and greets people
An authentic smile can open most of the doors for you. If you smile genuinely even at a stranger that you have been coming across on your way, it will bring forth a reaction from him. People like those individuals who are ready with their show of affection. Smiling is one of the most common forms of gaining an introduction to another.
People believe you when they find your smile gentle, genuine and filled with warmth. They unconsciously try to mimic your behaviour and return it with a smile of their own. Persuasive people greet others by their name or by establishing a relation like an uncle, sister or brother. Genuine enthusiasm results in a positive encounter and interaction between two people. It becomes easy to persuade others now to your way of thinking.
8) Know when to take a step back
Everyone wants to walk at their own pace and if someone comes along and asks them to hurry or adapt to their pace they will simply forge their own path without giving you any importance. Remember urgency will feel like a threat to their way of thinking hence it is better to deal with care.
If you are looking for ways to be persuasive then it is important that you do not force anyone to take a decision at that very instant. Lead up to it gradually so that your audience thinks that it is his decision. Be patient in your dealings and take a step back when you think that the other person is becoming impatient. Wait for the idea to sink in his mindset and until then stay back.
9) First impression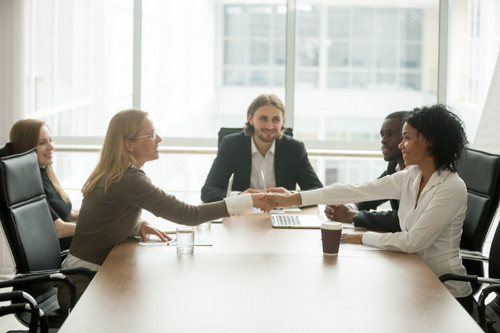 In most cases, the first impression is the last impression. When a person has formed a notion about someone he generally sticks to his opinion until it changes considerably. It is the first few seconds that are the most important hence pay attention.
If you are looking for ways to be persuasive remember first impressions are dependent on positive body language, strong posture, genuine smile and your open and warm nature. Create a favourable and strong first impression and cultivate it with warmth to persuade others.
10) Clear and concise manner
If you are looking for ways to be persuasive you need to convey your thoughts in a clear and concise manner. It will help you to communicate easily and quickly. When you take a precise approach you are showing to the world that you are clear in your thought-process and have the best possible strategy to implement your ideas. This will help to persuade your audience to your way of thinking.