Hectic life can easily lead to messy and disorganized lifestyles hence beware because the road to success is forged via organized infrastructure. It makes life easy in the long-run as you can avoid last-minute problems quite effortlessly. A person is not born with organizational skills as it is an acquired habit that needs discipline and planning via learning and practicing diligently.
Remember disorganization and clutter can become overwhelming whereas being prepared and organized gives you a feeling of control that can enhance your working efficiency. Be dependable and organized and you will be able to make viable changes that will prove a great help in bringing order into your life.
1) Don't postpone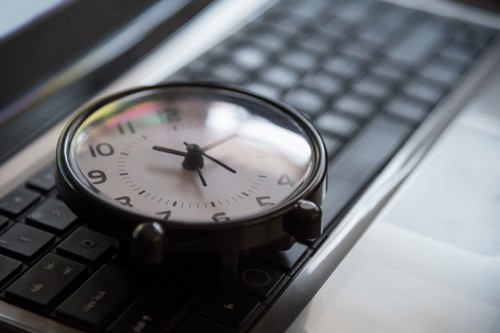 The habit of procrastinating is something you need to avoid if you want to be organized.  Do not wait to do a job simply buckle up and do it. Some people have a habit of running away from chores that they find difficult and hence go on postponing it for a later time.
Do not be that person as you will never be able to lift yourself to complete it in the given timeframe. The best way to stay organized is by maintaining your focus and being determined in meeting the deadline successfully.
2) Maintain a clean workstation
Disorganization demands a high price from an individual as it gives rise to stress, blocks creativity and prevents productive behavior. Working amidst chaos is nearly impossible whereas an orderly and clean space can enhance both mental and physical labor. One way to be organized is by maintaining a clean workstation so that you can find things easily and it encourages better work productivity.
3) Write everything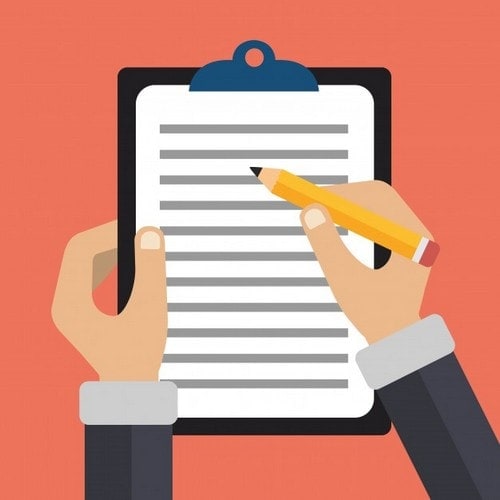 An important way to be organized is by remembering things and jotting it down as soon as possible in a proper diary. You can write about anything you deem important like a grocery list, things to buy, birthdays, anniversaries, meetings and important occasions. When you write things down you are giving it an image that will help you in remembering as well as recollecting if you forget things. You to-do-list is an important tool that enables you to take a step back, see, remember and organize your schedule accordingly.
Keep your diary or list where you can easily see it as a remembrance. Cross out the items that you have completed and keep a daily check so that you can cross further items easily and quickly. Write important dates and events in it and keep it updated regularly.
4) Maintain a planner and schedule
Is it possible to remember every detail? I am sure your answer is no because it is simply not possible. Organized people are smart because they are always on the look-out for doing things in a way that will save time and energy. Keeping things structured is the way for productive behavior. It is important to create and maintain a planner and put it in a place where you can easily look at it every day.
Maintain one for your home and one for your office. Make a habit of going through it daily in the morning as well as night to make changes accordingly. You can set reminders on your phone so that it can let you know in advance. Give yourself deadlines so that you can maintain a proper schedule. Maintain and stick to a proper planner as it is an important way to be organized.
5) Put everything in place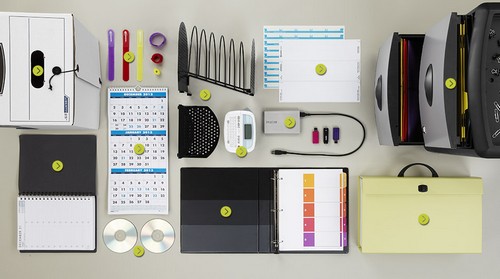 You need to train yourself and put everything in its proper place if you need to be organized. Remember to create and maintain a separate space of every small and big thing hence take out the necessary time to move things accordingly. Throughout the day many things are removed from their place and sometimes you are unable to keep them again at once. The night time is very important and you must put back all the scattered items in their place once again so that everything looks organized in the morning.
It is important to assign every item a place of its own and keep them again in their designated place. You must take special care of everyday items like mobile, car keys, house keys, and iPod and put them in the same place so that you do not get flustered and waste time in remembering where you have kept them that day. This will help you to stay organized and save precious time so that you are not late.
6) De-clutter your wallet
The wallet is one of the most important items a person has and if you want to be organized then the first step you should do is de-clutter your wallet. Make it a part of your daily routine so that it becomes an ingrained habit. The night time is the best for this activity as you can easily let go of the things you will not need the next day and arrange them in accordance with priority for the days to come.
Go through your debit and credit cards and put them in order or preference. Keep the ones that you use regularly at the front and the ones you do not need at the back. Remove the extra change and store it in a jar. Place the paper notes in an organized manner. File away any receipts that are of use and shred the one that you do not need further.
7) Take care of personal chores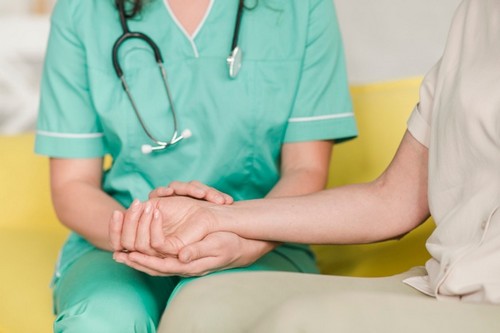 Sometimes the smallest thing takes the maximum time to accomplish and you can easily stay organized by making some changes in your life. Go through your wardrobe and decide on your next-day dress the night beforehand to make your life orderly and save time in the morning.  If you are a female plan the breakfast and your Tiffin so that you do not have to think about the item that needs to be prepared in the morning.
Refresh and repack your office bag and gym bag and go through your planner to know about the important details about the next day. One important way to be organized is by falling in the habit of doing things beforehand as all these activities will make your morning less hectic than usual.
8) Get rid of clutter
Make a conscious effort to determine the things that are of no use to you. Will you need some of those later on? If not then throw the ones that are useless and donate others that you think are worth it. If yes then put the stuff in a box and put them away in a storeroom so that your space does not look disorganized. You will be able to make space for new things as you have got rid of the accumulated items.
9) Follow a routine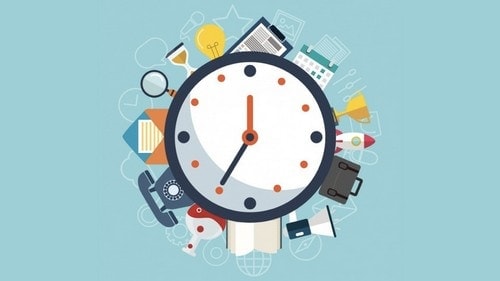 The best way to be organized is by following a routine on a daily basis. You have a proper plan in place with to-do-list, schedules, and deadlines. Now you just need to follow it diligently so that everything works according to your arrangement. Sticking to a habitual routine automates the tasks and your brain takes less time in its completion. Simple rituals like meditation, preparing meals, cleaning, and maintaining working schedules are all an integral part of staying organized.
10) Surround yourself with organized people
We, humans, are influenced by a great deal by our surroundings and the persons in our circle. If you are bent on finding a way to be organized simply surround yourself with people who are good at planning and organizing. They are useful resources who with their positive mindset will rub their own habits on you unconsciously. When you see a person organizing things to his advantage you to find yourself doing the same to save important time.
This will help you in maintaining a better schedule so that you can become organized and have more time for yourself.