Good and bad times are like two sides of a coin, you cannot have one without the other. It is our attitude that decides our mindset and approach in life. Do you want to maintain a positive one or do you see the world as a battleground? Being optimistic is the key to accomplish your goals. It is important to keep your focus on the positive aspects of your life if you want to be happy.
Optimism gives the encouragement to face disappointments in life and is the secret ingredient of success. It gives the confidence to face changes and learn from any mistakes. Optimism is a mindset that helps in keeping focus, prioritizing goals and being positive come hell or high.
1) Train yourself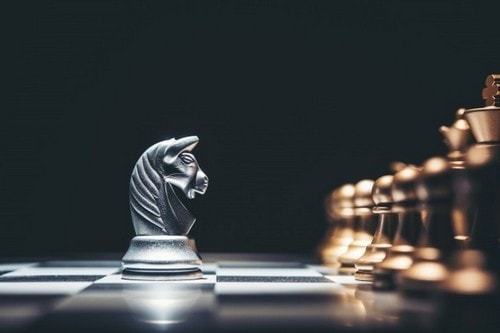 Life is always going to throw challenges at an individual it is actually upon his own mindset about the approach he wants to take. Train yourself to shift gears so that your positive nature comes to the forefront. Remember obstacles are part of life, either you ignore them or face them but do so convincingly and with a positive mindset.
Start developing mental weapons that will act as powerful tools in combating every problem efficiently. Turn your anger and aggression into something constructive as this is the right way to be optimistic. It is necessary to make hope a part of yourself to overcome everyday despair so that you can lead a fruitful life.
2) Change your perspective
Are you looking for a way to be optimistic then look no further than your viewpoint? You need to change your perspective if you want to lead a happy and fulfilled life. It is important to determine the thoughts that are negative as harmful and remove them from your vicinity.
Respond to everything around you in a positive manner. When you make a conscious decision of changing your mindset from negative to positive you open the doors for a better future. Remember optimistic people are mentally more alert and happy compared to pessimistic ones hence better change your perspective for a productive life.
3) Express gratitude

Gratitude is a positive emotion and is a hallmark of an optimistic person. Instead of lamenting about the things that you do not have in your life why don't you start feeling grateful for those which you do have? Express gratitude as it is one of the ways to be optimistic.
It encourages the brain to see things in a positive light. Be grateful for what you have in the morning and see the difference as it sets the precedence for the whole day. Keep a gratitude journal and write about everything good that has happened to you. Listing the things will give it a new perspective and help you in removing negativity from your sphere. You will now be able to appreciate the good things in your life and will be able to see and feel life via new eyes.
4) Focus on your success
Our happiness is not dependent on the external things instead it is the internal ones that matter most. Do not hold yourself back from joy and merriment in life. Never ever be convinced of negative messages as they are the result of negative energy around you.
Focus on your success if you are looking for an apt way to be optimistic. Start thinking positively about your personal and professional goals and find ways and means to actually achieve them. Acknowledge your accomplishments with a smile and encouraging inner nod that will give you the necessary boost to move forward. Reflect on your achievements and you will be able to appreciate your own worth.
5) Put your onus on positivity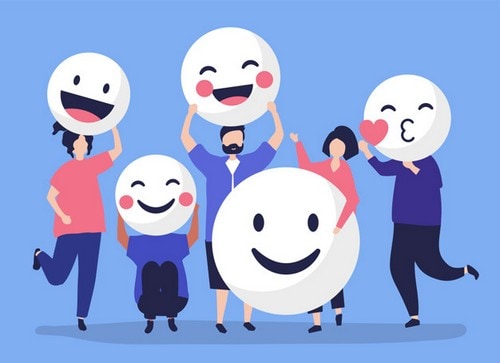 Remember everyone is surrounded by both positive and negative energy but it is up to the individual to let either of them to enter into his body and mind. It is not always about the events or people that make us happy or unhappy in most cases it is our reaction to them that proves a determining factor.
Yes, you cannot change what is happening but at least you can start interpreting things in a positive manner. During a negative situation try to respond in an appreciative manner as it is one of the ways to be optimistic. It is your resilience that is giving you the strength to cope up with the situation in a better manner. Always put your onus on your gains instead of loses if you want to remain optimistic in life.
6) Focus on the solutions, not problems
It is a fact of life that a person with pessimistic nature will put his onus on the problems whereas an optimistic will try to find the obvious solutions. If you are interested in finding ways to be optimistic then simply stop focusing on the disappointments that life has handed you. Remember you cannot change your past but can make your present meaningful. Hence stop regretting and start planning good things. It gives rise to hope which is the base of optimism.
7) Forgiveness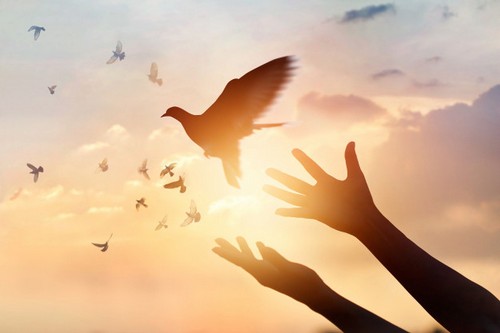 Forgiveness is an acquired virtue that has the ability to change your perspective and life effectively. Learn the art of forgiveness if you are looking for ways to be optimistic. Start with yourself so that you can forgive yourself for any transgressions and mistakes of the past.
Now forgive others that have hurt you. It might be a family member or a friend or someone at the office. Until and unless you forgive you cannot move forward. The negativity will act as shackles that have tied your legs so that you cannot take any other step. Remember as soon as you make peace with past happenings the shackles will open up and you will be able to breathe clean air.
8) Nurture a happy lifestyle
A replete body is a happy one hence try to generate joyous emotions in your inner self so as to promote a feeling of optimism. For optimal results sleep at least 8-hours straight, eat a balanced diet, minimize the intake of caffeine and alcohol, and start developing good lifestyle habits.
Try meditation and deep breathing exercises to regain your focus. Surround yourself with positive energy by interacting with optimistic individuals. You will be able to hear positive affirmations and outlooks that will bring positivity into your life. Nurturing a happy lifestyle is a great way to be optimistic.
9) Look for a role model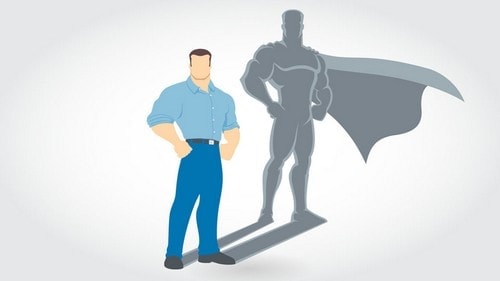 A role model is a motivational force that encourages you to challenge your boundaries and meet success on your terms. It has a direct impact on your life. An important way to be optimistic is via finding yourself a role model. It can be male or female and can be a friend, family member, colleague, peer or someone popular that you admire.
Remember you are choosing a role model for the betterment of your life. Go with someone who will have a positive impact rather than a negative one. Read his speeches and go through all his directions and after sometime determine whether his influence has made you a better person or are you surrounded in despair. Answer yourself honestly and you will be able to make a fruitful choice.
10) Surround yourself with positive people
Our surroundings matter a great deal as it has a direct impact on the emotional well-being of a person. Do not let people with a negative mindset enter your environment as they will spread negative energy around you. Make sure that you interact with people who look at things from a positive viewpoint. They appreciate life and hail goodness so as to encourage a happy and joyous life. Their attitude is going to rub on you and make you optimistic by nature. Make a conscious effort to separate positive from negative as it is one of the ways to be optimistic in your life.