Are you envious of the person who effortlessly passes from one group to another and makes interaction look easy? He is not afraid to switch groups as he is comfortable in the social setting. He is one of those few who loves communicating and interacting with people. Superior social skills can prove an advantage as it can result in the professional and personal success of a human being.
It is a quality that you need to incorporate in your lifestyle to leave a full and enjoyable life. Some people consider it as a leisure pastime but let me remind you that it is capable of opening doors to new opportunities in life. You need to improve your level of communication if you want to be more social. Do you think that a person is born with social skills? No! he develops them diligently to clear his pathway to success?
1) Find your social rhythm
In today's changing times' social skills is a necessity as several deals are finalized during social meets. Being more social is a blessing as you can converse easily with others and put forward your way of thinking in clear and precise terms.  Being more social means that you are feeling confident about yourself and can make your own distinctive mark in the social arena.
Remember there are several pathways to gain success and it is imperative that you find one in which you are comfortable. Some like to play games, some want to go clubbing, some opt for dancing and some want to attend social scenes that have proved to be a hub for probable business deals. Each to his own vice should be the mantra if you are looking for ways to be more social.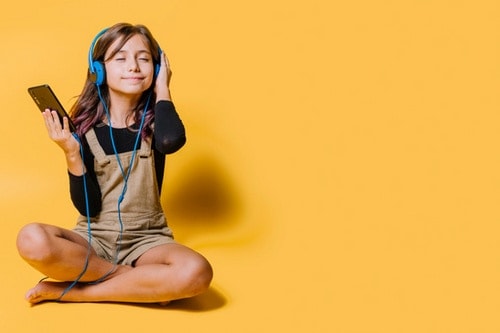 2) New social opportunities
In order to lead a rich and fulfilling social life, you need to become an active participant in the social arena. Try to attend social events according to your personal wish.  Some people are comfortable attending only on weekends, some on holidays whereas some want to attend as many functions as they can.
Which category do you belong to? Do you want to try new social opportunities that can open new doors for you? Figure out and choose whichever option you want to. It is important to think about your own social goals and make plans accordingly if you are looking for ways to be more social.
3) Make it a priority to be social
It is vital to have a social group as it can prove relaxing to mingle with like-minded people. Being more social is a skill that can help you in connecting with people and building long-lasting relationships with them. Make it a priority to invest time and effort in meeting with people and connecting with them on social scenes if you are looking for ways to be more social.
Keep up with your friends via effortless interaction and enjoyment. If you are not a regular at social scenes you will start feeling drained and awkward. The entire conversations will feel meaningless and a waste of time. Make it a priority to mingle regularly and actively to be more social.
4) Make it a fun experience
Do you think of attending a social scene as work or do you find it entertaining and enjoyable? Think it as a hub for being happy and joyful. Remember you need to be fun loving and entertaining to attract like-minded people towards you. No one wants to meet and interact with people they consider drag and a bore.
Approach exciting people and behave in a similar manner to attract their attention. Be open, friendly, outgoing and cool instead of being arrogant and aloof if you are looking for ways to be more social. It is vital to treat everyone with friendliness and charm so that you can initiate conversations and make it a fun experience for everyone involved.
5) Start in your comfort zone
You have been a regular of social scenes since quite a time and are interested in being more social to stamp your identity in this arena. It is imperative that you make a plan and follow it through to become successful in your endeavours. Think of it like any other target that you need to achieve.
Start your efforts by contemplating the things which you are comfortable in. No need to leave your comfort zone at the onset and take help of drastic measures if you are looking for ways to be more social. You have become confident with time and are at ease with people. The trick is to develop your skills and hone them to perfection. Remember slow and steady wins the race. Look for things you are comfortable with and start improving them along with other things to be more social.
6) Dispel personality myths
It is generally believed that an introvert person will prove to be a social misfit. If you are an introvert prove others wrong. Being introvert is different from being socially inactive.
Dispel myths and think of being on a social scene as a business meeting. Introduce yourself, participate in the conversation, listen to more talk less and maintain a positive body language like any other business meeting. Suddenly people will start thinking of you as an extrovert that has become more social. Attend social events if you are looking for ways to be more social. It is your personal choice and must remain so.
7) Build relationships
Meeting and interacting with people is simply a small part of being social. If you are looking for ways to be more social then you need to build and develop these connections into relationships.
This will create long-lasting friendships and you will be able to increase your social circle easily. Follow up with your connections by inviting them to other events and scenes. Maintain contact via social media platforms, calls and messages. Build a strong group of friends and acquaintances with whom you are comfortable so that the connections can help you to enrich your life further.
8) Be comfortable in your settings
Until and unless you are comfortable you cannot make others relax in your presence. If you are looking for ways to be more social you need to project an image of easy acceptance around your surroundings. Listen to the topic of conversation and try to integrate yourself in the setting with subtlety. Continue with the conversation and offer your own viable inputs. Make others feel relaxed by your efforts.
9) Social independence
Finding actual social independence and revelling in it is not as difficult as people think it is. If you are not finding your present social life stimulating and entertaining take steps to make it so.
Think about your present connections. You have a choice of making the current relationship authentic by giving them 100% time and effort. If you are not finding them fulfilling then the best option for you is to let them gradually slip away from your inner circle. This will help you in gaining new connections and opening doors for better opportunities.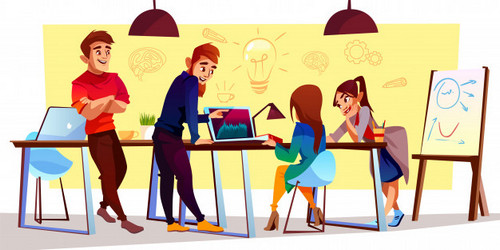 10) Focus on both external and internal factors
It is vital to enhance your social image. Dress appropriately, maintain eye contact during conversations, shake hands with a firm grip, smile genuinely, converse with warmth and keep your body language open and positive.
Remember image is everything in the outer world and you need to portray yourself as a self-sufficient person if you are looking for ways to be more social. Focus on the settings and how people are interacting with each other.. Pay attention to manners and behaviour of another person. Is he happy standing with you or is he looking for an excuse to move away? Take steps to make others feel relaxed in your vicinity.