Mindfulness is a quality that shows that a person is present actively and engaged instead of his mind wandering hither and thither. Our thoughts are like the wind that can move anywhere and everywhere and it is up to us to put a tight rein and bring it back in control.
Being mindful is often considered a state that emphasises the presence of both body and mind together in perfect synchronization. It is the awareness that comes by giving your full attention to a task in the present scenario. It is fast gaining recognition and acceptance because being mindful is making people happy and aware of their surroundings. Being mindful helps to deal with adverse situations and find happiness and peace in life.
1) Concentrate by connecting with the present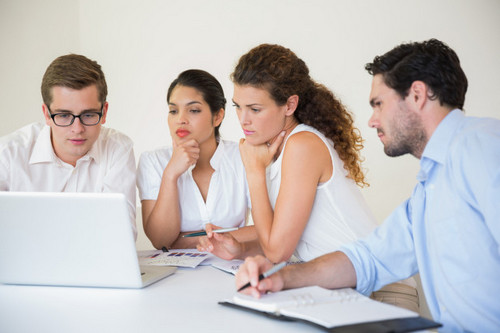 Do not be preoccupied with memories of past or thoughts of the future if you are looking for ways to be mindful. Connect with the present world by dealing in day-to-day existence effectively. Do not miss even one moment of your life by being forgetful.
Practice mindfulness to enjoy every precious second.  Being mindful is akin to be alive and energetic instead of being unsettled and empty. Connect with the present if you are looking for ways to be mindful. It will make you susceptible to the prevalent joy and happiness around you. When you gain control of your mental and physical facilities you can find your anchor and can see the world as a colourful place.
2) Concentrate on doing one thing at a time
If you have the habit of letting your mind wander at the drop of a hat you need to train it effectively. Pay attention to the current scene if you are looking for ways to be mindful. Do one thing at a time so that you can give it your full attention. When a person tries to multitask he has to jump from one task to another and sometimes is unable to hold on to his thoughts.
Doing various things together is a recipe for disaster as the mind is divided over all the tasks. Better stay on one job, give it the required attention and complete it to your satisfaction by being mindful. Take breaks between each task to regain your mindfulness.
3) Concentrate on connecting with your senses
If you are looking for ways to be mindful connect with all your five senses – sight, sound, taste, smell and touch. When a person is lost in thought he does not pay attention to things related to his sense organs. Have you failed to hear the waves of the ocean, do you breathe in the aroma of a tasty coffee, what about the smell of roses or the mouth-watering smell of garlic bread.
Have you noticed the touch of clothes on your body or the feel of water under your feet? Consciously seek and connect with every sense by becoming aware of your surroundings. Think of it as an exercise to increase your mental strength.
4) Concentrate on your breathing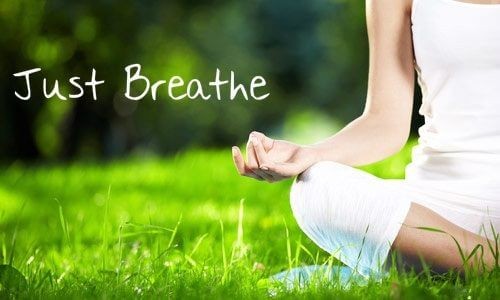 Breathe in and breathe out by paying attention if you are looking for ways to be mindful. It is considered the key to mindfulness because once you learn to calm your breath you can easily do it with your mind. Concentrate on your breathing and do not let other thoughts interrupt it. Practice until you start doing it effortlessly. This will free your mind from negativity, worries, stress and fear.
5) Concentrate on your meditation
Practice meditation if you are looking for ways to be mindful as it can help the brain to regain its focus. Meditation is a powerful tool that is capable of boosting the inner peace and energy levels of a person. You need to incorporate this habit in your daily lifestyle and within days will be able to see its benefits on your mental and emotional well-being. Sit for at least fifteen minutes in a quiet corner.
Make sure to adopt the right posture and try to take even breathe. Throw out all the thoughts from your mind and concentrate simply on your breathing. It will have a positive impact on your system as you will be able to find back your focus, inspiration, joy and peace in little things.
6) Concentrate on your feelings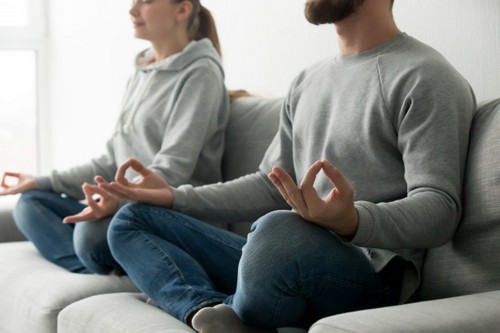 If you are looking for ways to be mindful you need to concentrate on your feelings. Check in regularly with your feelings, Take a conscious step back and think whether you are feeling happy and at peace or are you feeling stressed about something. Be aware and take a few minutes to calm down. Walking is considered a great way to find your inner feelings.
Go for a walk whenever you feel like. Pay attention to yourself as well as the pathway. Are the flowers looking beautiful, are you liking the touch of wind on your face, is the earth smelling nice and are you feeling at peace with yourself in such surroundings. Let the sight, smell and sound engulf you in its embrace so that you can connect with your feelings and be mindful.
7) Concentrate on your eating and drinking habits
Are you one of those people who is always distracted even during meal times? Are all your actions at such time automatic without even being conscious about the things you are eating and drinking? Some people have the habit of pursuing a different activity whenever you sit down to have a meal. Either they watch television, speak on mobile talk to others, listen to the constant conversation or simply zone out.
When you are distracted you miss the smell of a particular ingredient or the taste of a delicious item. As all your actions were on autopilot you do not feel satisfied with the things you have eaten. Take time to savour your food if you are looking for ways to be mindful. It is a small thing but done regularly will increase your level of concentration and mindfulness.
8) Concentrate on listening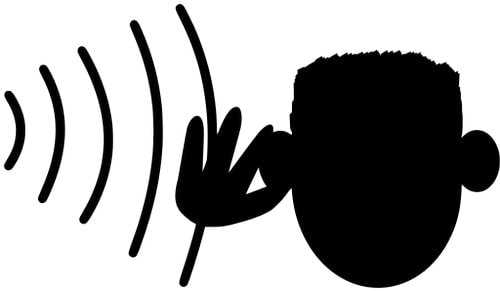 Concentrate on your listening habit if you are looking for ways to be mindful. Some people have a habit of not paying attention when some other person is speaking. Their thoughts start wandering from one place to another as they feel that the person talking is unimportant to them.
Step away from inactive listening and practice on attentive listening. When you concentrate on listening wholeheartedly you increase your concentration levels. This will boost your mindfulness and help you in becoming more aware of your surroundings.
9) Concentrate on staying away from distractions
Concentrate on staying away from distractions if you are looking for ways to be mindful. Distractions can be in the form of disturbing thoughts. Sometimes people let the negative emotions have a direct impact on your thought process. Do not let such wayward notion stay in your mind for an indefinite period. Step back and take help of either deep breathing, exercises or meditation to throw them out of your mind.
You can start writing your feelings in a diary as it is a vital way of letting go of any pessimistic thoughts. Distractions can also come in form of television, mobile, social media platforms and well-meaning friends. Put proper precautionary steps in place to remain mindful of your surroundings.
10) Concentrate on all things positive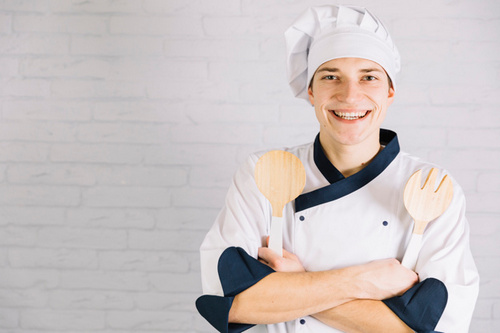 Concentrate on all things positive if you are looking for ways to be mindful. Accept things even if they are good or bad. Consider it as a part of life. Do not fear failures instead think of it as a stepping stone to gain further opportunities.  Accept your weakness and try to overcome them with an optimistic attitude.
Be positive in your efforts and surround yourself with helpful people. Practice gratitude and see how it makes a positive impact on the people around you.  Be mindful if you see somebody in distress and offer a helping hand.
The above were all the ways you can be Mindful and positive in your own life.