Happy employees are not plucked from trees. It takes time, effort and zeal to create a workplace that makes him comfortable, safe and happy. When employees are granted opportunities to find fulfilment they automatically are happy at work.
This leads to professional and personal satisfaction and increases his physical and mental health. Remember when an employee is happy he is more productive, engaged, efficient and eager to complete his workload in a better and timely manner.
Change your perspective for the better if you are interested in making your workplace happy because you spend more time in your office than at home.
1) Start the day with a positive note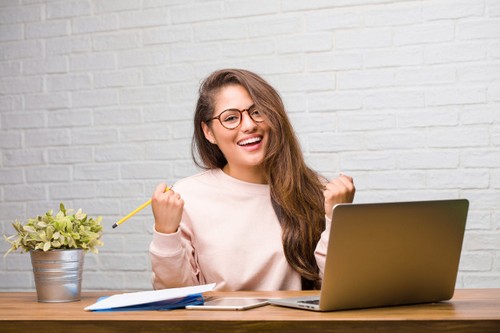 Our morning is the prelude for the day to come.  Take a conscious decision to boost feelings of well-being, happiness, and joy in the morning. Make sure you are having an uninterrupted and peaceful sleep the night before so that you get up fresh in the morning. Get up a little early so that you have some free time for yourself. Start your day with a morning walk or meditation to regain your focus and find your inner peace.
Sit in the balcony with a cup of coffee for a few minutes to savor and enjoy both the drink and the peacefulness of the morning. Whichever activity makes you happy do it so that you can start the day on a positive note because it is an important way to be happy at work later on.
2) Positive and open communication
Open communication invites trust and results in an important bond between the two parties. It is an important factor if you are looking for ways to be happy at work. Sometimes employees are unaware of their surroundings as they have not fostered open communication channels. Be the one to take an initiative so that you can know about the happenings in your office.
This will keep you updated so that you can seek any required information easily. Positive interaction promotes contentment at the workplace hence develop a viable network and use it for your betterment.
3) Take charge of your happiness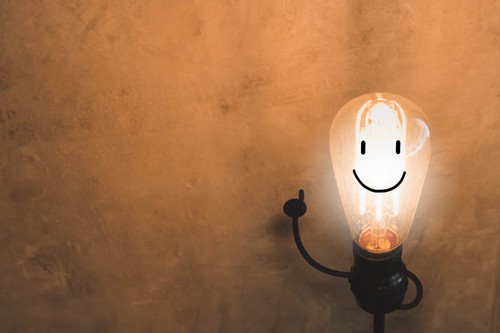 Happiness is a positive emotion that you feel from your inner self. Do not be dependent on others for this elusive sentiment. Remember it is you yourself that is responsible for your happiness so strive to grasp it in both the hands. Make a conscious choice to be happy and content whatever the circumstances.
Whenever you feel inclined towards negative emotions remind yourself about the aspects you love at your workplace. Look at your interest and find some activity that you can partake every day and be happy in the process.
Take charge of your professional growth to boost your emotional and personal happiness. Remember you are in charge and have the most to gain so strive forward with confidence if you are looking for ways to be happy at work.
4) Make commitments that you can keep
It is important to meet your deadlines and keep your work commitments. Do not fail to do so because you will be inviting unhappiness, depression, anxiety and of course stress in your life. Do not be the one to offer excuses for your mismanagement and blunder as it will not go well with your employer. It is important to complete the task before time if you are looking for ways to be happy at work.
Plan a system that will enable you to complete the given work in scheduled time. Do not commit if you will be unable to deliver because it can harm your professional image. When you over commit and do not deliver you are creating a negative atmosphere in your workplace as you will start losing your employer's confidence.
5) Don't bother about things you cannot control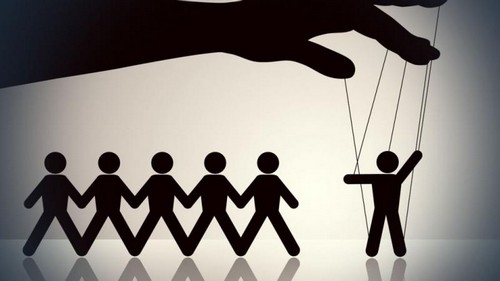 You can take responsibility for your actions and not about things that are not in your control. Sometimes you have a solution to a problem in your workplace but the hierarchy does not allow you to express your opinion because you are a junior clog in the scheme of things. You can suggest the solution to your immediate boss and leave the rest to god.
If you are hoping for an acknowledgment for your efforts let me remind you that the chances of it are very slim. Yes, it sucks but that is life. Do not take undue stress instead do your work to the best of your abilities and leave the rest on your destiny if you are looking for ways to be happy at work.
6) Healthy competition
A professional environment is very dissimilar from a personal one. Here different people from varied backgrounds work under a single umbrella to achieve better work productivity. The skills, knowledge, and abilities of every individual vary according to his capabilities. A workplace is an example of unity in diversity and in order to maintain a healthy and happy atmosphere, employers should encourage healthy competition to gain better efficiency.
Remove negative emotions from your surroundings and think of it as an opportunity to move further towards success. Remember the important thing is to compete and not compare yourself with others if you are looking for ways to be happy at work.
7) Learn to say no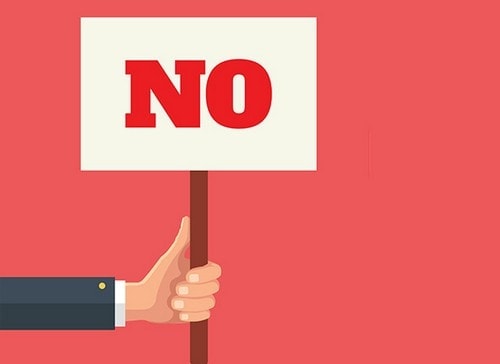 The business environment includes meetings, social engagements, tasks and errands at the drop of a hat. Remember you are here to work in a professional manner and all these activities are an additional part of the business. Keep your focus on the target so as to meet deadlines before time. If you think that all other activities are hampering your work efficiency then say no to the ones you think are unimportant at that point in time.
Value your time and say yes only to those that are worthy of your attention if you are looking for ways to be happy at work. Do not waste time by attending each and every event if it is not related to your work and will not benefit you anyhow.
8) Go to your office a bit early
Do not go rushing and running in your office in the nick of time if you are looking for ways to be happy at work. When you start your day in harried circumstances then you tend to remain flustered the whole day. Make changes in your routine and start from home before your time to reach your office a bit early.
This will give you ample time to take a calming breath and sort out your priorities and workload for the day. This will encourage emotional and mental peace and stability so that you will enjoy working in your workstation.
9) Do not take your personal problems to the office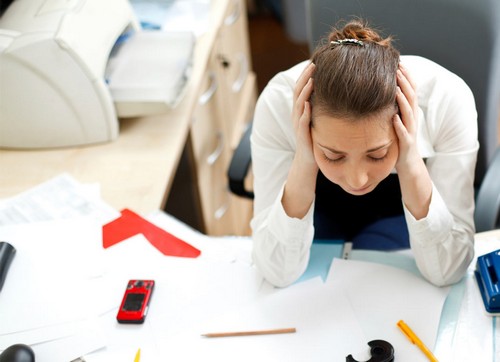 Everyone has some problems in their personal lives. It can be related to boyfriend/girlfriend, spouses, health, parents, or finance. If you are looking for ways to be happy at work then leave your personal problems behind at your home. If you keep worrying about personal issues it will have a direct impact on your work productivity.
Your mental, physical, as well as emotional health, will start suffering and you will make your workplace an unhappy place because negative emotions are contagious and they tend to swallow everyone in their vicinity.
10) Mingle with your colleagues
Every employee can together make their workplace a happy zone. It cannot be achieved via the efforts of only one person. Maintain a favorable relationship with peers, colleagues, and juniors. Greet everyone you come in contact with. Talk to people during breaks. Increase your social circle by inviting co-workers for drinks or lunch/dinner. This will create a favorable bond between employees and create positive energy in your surroundings.
Be friendly in your approach, genuine in your efforts and positive in your attitude if you are looking for ways to be happy at work.