A person is frugal when he tries to avoid unnecessary expenses by being cautious with his resources. He is thrifty and even takes pride in his habits. It feels intimidating when you first decide to scale back and leave frugally. It is a wise choice if you want to reap incredible benefits at a future date.
Make small changes in your lifestyle and habits and see the difference within some months. It is up to you to decide whether you want to make it a long-term endeavour are you are trying to live frugally for a certain period to meet some extra expense. Ordinary people are strapped for hard cash and are always on the look-out for ways to save money. When you are living on a fixed income it becomes imperative that you put aside as much as you can for sudden and emergency expenses.
1) Create a plan
Being frugal means prioritizing your things and making viable cuts on the expenses that are not as important as others. If you are looking for ways to be frugal remember it is all about creating a plan and following it through whatever the circumstances. When you write down your plan on a paper you are giving it a definite shape.
Once you go through it you will realize that it will take a little extra effort and a bit of determination to make it a success just like a business plan. Make sure it is realistic because only then you will be able to achieve it. You cannot make a plan where you earn only Rs 20,000 and want to save Rs, 8,000. It will not be feasible. Remember slow and steady wins the race; hence try to cut down on your expenses gradually so that you can make frugality a successful course of action.
2) Keep track of your expenses and follow through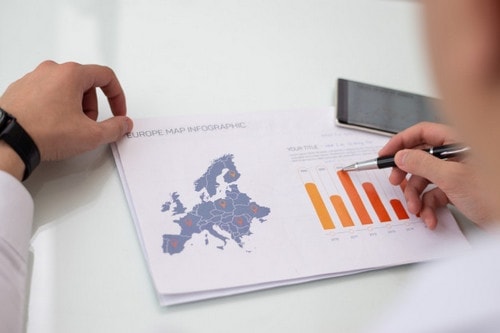 Keep track of your expenses so that you can go through the expenses list and know where you are overspending if you are looking for ways to be frugal. You cannot change your fixed expenses like loan payments, rent but you can make some changes in your living expenses like grocery, electronic devices, cable connection and travelling expenses.
Be honest and determine where you can make a reasonable cut. Once you have decided on a plan it is important to follow it through. At the onset, you will face lots of difficulties because cost-cutting is not as easy as it sounds. It needs the willpower to make the sacrifices but remembers that as time passes it will start becoming a habit and thus become easier. Yes, there will be days when you will slip, but never mind, get up with more vigour and determination and start walking once again.
3) Buy used items
If you are interested in maintaining your living standard it becomes vital that you buy quality goods at lesser rates. Opt for second-hand goods that are available at consignment shops. Frugal living ensures that you search for the best possible deals and you look for items that are of best quality but at more reasonable rates.
If you are looking for vehicles or electronic devices look for certified items and make sure to have it checked by an independent mechanic. There are lots of counterfeit goods available in the market, make sure that you are buying from a reputable shop that has created a name for itself via its genuine transactions.
Be a regular shopper at garage sales and thrift stores as you can buy at fraction of its actual cost price. Don't be demoralized because they have been used. Think of the greater good and about the actual savings you can do henceforth.
4) Take help of coupons
It takes a bit of time and effort to search for and know about the available coupons. Remember it is a necessary step because the savings can be tremendous. Search for them in newspapers, online, and even grocery stores. You can create a network of like-minded people who will inform the group of any availability as soon as they know about it.
You can even exchange unwanted coupons in your group with each other. Take help of coupons for those items that you need. Do not make an unnecessary purchase simply because you can utilize your coupon if you are looking for ways to be frugal. This will result in overspending and will ultimately disturb your whole plan. Find deals that are applicable at local outlets, petrol pumps, restaurants and thrift stores so that you can make a viable difference in your expense column.
5) Save on travelling expenses
Travelling expenses take out a huge chunk of your income. It is necessary to travel but you can cut down on the expenses after a thorough deliberation if you are looking for ways to be frugal.
Find out whether it is feasible to use public transportation or even a bicycle to your workplace. If yes, well and good, if not then try to own a second-hand car with enough mileage to become an asset. Do not use only your vehicle for travelling. Create a group who lives nearby and start pooling together. It will cut your gas, repair and cleaning expenses to a great extent.
6) Rent it
Some items you need for a short duration and you can consider renting them if you are looking for ways to be frugal. Buying it will prove more costly hence a reasonable rent will prove feasible for you. Nowadays you can easily rent designer clothes, vehicles, maternity wear, jewellery, accessories and even baby gear.
You can find items for rent at special shops that deal with it or via online websites. All the conditions are explicitly mentioned on the websites and they are also willing to negotiate as per your requirements.
7) Find the right time
If you are looking for discounts, coupons and special deals you will not get them 24*7. Hence always be on the look-out for them. Good deals are available on special occasions and general deals on special days, for instance, a grocery store offers best deals on Wednesday, whereas retail outlets offer them most probably on Fridays. Keep track of the sales cycle if you are looking for ways to be frugal.
8) Buy quality products
Quality triumphs over quantity any day. Remember to buy quality products if you are looking for ways to be frugal. Yes, they will seem a bit costly at the onset but in the long-run will prove a better bargain. A series of cheaper items will actually prove expensive for you. If the products are not in your range you can buy some of them second-hand to cut down on your expenses.
9) Plan budget-friendly trips
Vacation time is something that everyone looks forward to. It is time to recuperate and refresh yourself. What about the expenses if you are looking for ways to be frugal.
Stick to your own budget and plan accordingly. Schedule travelling during offseason when you can get maximum rebate and discounts on flight tickets and complimentary upgrades on hotel accommodation. Take help of Travel Cards that offer extra points and perks. Try to travel in groups as you can tone down on the expenses easily.
10) Make changes in your habits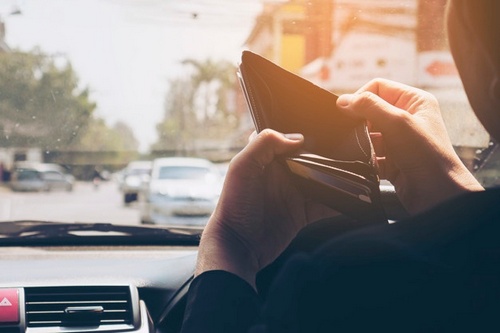 Are you one of that person who is always late on their payments and has to bear fines? If you are looking for ways to be frugal you need to make habitual and lifestyle changes.
Do you even realize how much money you are saving by being prompt? Late fees have a direct impact on the credit scores hence avoid it. Wear clothes more than once before you give it for a wash. Share a meal when you are eating out and eat at home when you are going for a movie. Small changes can make a huge difference in your savings.