Money is at the root of several of our problems. Imagine a place where you do not have to worry about monetary matters like regular bills and daily expenses. You could lead a comfortable lifestyle without worrying about mundane matters.
When you have the necessary funds to lead a comfortable and secure life you can claim financial stability. In these wayward times, it is imperative to have financial stability as security that will increase savings and eliminate any chance of debts. It is not as difficult as people presume it to be. You just need to acquire and develop good financial habits to boost your stability and security.
1) Make it personal
When you start paying 100% attention to endeavor it tends to become personal. Focus on the target and stop thinking about others. You do not have to worry whether Mr. A is earning more or Mr. B is less; simply put your onus on your own finances.
If you start comparing to others you will tend to lose your own concentration and once you start thinking of other things your lack of focus will become a hindrance in delivering financial stability. Block out the thoughts that can distract you and keep your personal attention right on the target if you are looking for ways to be financially stable.
2) You are your own investment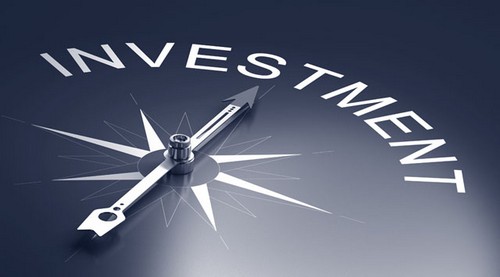 Invest in yourself at first and then other things that you consider important. Until and unless you have the necessary knowledge, aptitude, skills, technique, attitude, habits and behavioral pattern you cannot attain financial stability. Invest the time, money and efforts in educating yourself if you are looking for ways to be financially stable.
Learn both work-related and overall skills to improve yourself. Try to update and improve your knowledge and skill at regular intervals as it will help you n taking advantage of new opportunities.
3) Maintain a healthy lifestyle
Make sure to maintain a healthy lifestyle if you are looking for ways to be financially stable. Yes, physical, emotional and mental health of a person is co-related and in order to gain financial stability you need to sustain your well-being in all the three categories.
Eat nutritious food, avoid unhealthy and processed food items, avoid drinking alcohol, sleep uninterrupted at night, take periodic rests, and embrace exercises and meditation as part of your daily routine to attain a healthy lifestyle. Remember health is wealth and when you strive for a good lifestyle you are opening yourself to make the right choices in life.
4) Find joy in your professional work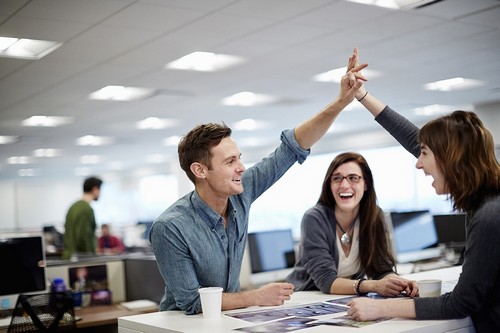 In order to attain financial stability, you need to earn money and that is possible by either working under someone else or establishing your own business. Make sure to go with the option that pays well and guarantees a steady income and scope for advancement.
Financial stability means having options to take your destiny in your own hands. It is essential to find joy in whatever work you do professionally because after some time you will not be able to give it your full effort. When a person is happy he works with enthusiasm and things become easier for him. Hence find joy and happiness in your work if you are looking for ways to be financially stable.
5) Make a budget
Creating a budget is the first step towards achieving financial stability. Take a pen and paper and make a list of sources of income, expenses,  savings everything. Add up the numbers so that you can know about your financial condition.
Now make changes as per your circumstances and wishes so that you can gain financial stability with time. Focus on creating a budget and using it as per requirements if you are looking for ways to be financially stable. Do not put the folder away instead go through it regularly to know whether you are following it diligently or not. Keep updating it and making changes at regular periods to remain within the required frame.
6) Control expenses
You can achieve financial stability if your income is way above your expenses. For this, you need to put a limit on the amount you will spend every month. Make sure to follow your budget and then spend. You cannot make changes in regular expenses but stay away from unnecessary ones that can be considered luxury.
Control and keep a track on your expenditure so as to know immediately if you have overspent. Save your receipts and jot it down to identify the areas of concern. Now make changes if you are looking for ways to be financially stable.
7) Delay gratification
Everyone is looking for instant pleasure forgetting that it comes at a steep price. If you are looking for ways to be financially stable you need to delay gratification. Be willing to make sacrifices in the name of security and stability. Cut out your extra expenses for luxurious living.
Do not spend on a vehicle if you can buy another one at a reasonable amount, take a vacation once a year if you were habitually going at least twice or thrice beforehand and opt for a visit in your home country instead of overseas travel if you are seriously reaching out for financial stability in life.
8) Block out the spendthrift from your surroundings
It is virtually impossible to live without a social circle in today's time. Surround yourself with people whom you can trust and you will bring positivity in your life. Sometimes a person gets invited inside a circle but his behaviour and habits do not match with others.
He is a lazybones with an attitude that encourages spending other people's money as his own. These spendthrifts are a drain on your resources hence better make excuses and stay away from him if you are looking for ways to be financially stable.
9) Limit purchases via credit card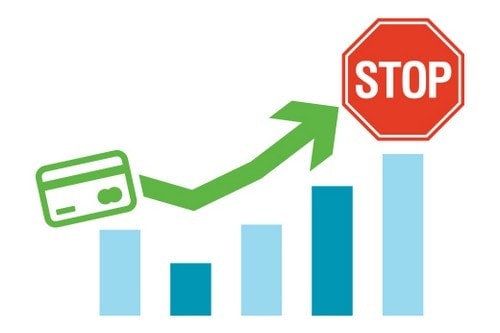 A credit card should be considered a taboo if you are looking for ways to be financially stable. A bad spender uses a credit card at the drop of a hat. When he runs out of cash credit card seems an easy option for him. He is not worried about the high charges or how is he going to make the payment without causing disruption in his budget. He knows that the expenses are unnecessary and still opts for it.
If you are looking for ways to be financially stable you need to put a curb to such habits. If you have to use it do so for convenience and garner rewards. Pay at the end of every month diligently so that you do not have to pay any surcharges.
10) Contribute towards savings regularly
Develop good habits that will help you in accumulating money for a rainy day. The best way is to save on a regular basis. An important financial habit one must always adhere to is to deposit regular amounts towards your savings.
It is a healthy habit that must be encouraged if you are looking for ways to be financially stable. It is also vital to contribute to your retirement plan. Try to make a maximum contribution that is allowed so that you can always be assured of financial stability.
11) Say no to money wasters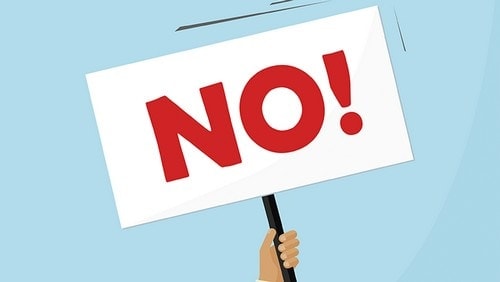 Are you in the habit of spending unnecessarily? What are the expenses that you consider unnecessary is an important question? You have just started from your residence after eating a hearty breakfast to your office and suddenly on the way you buy a coffee or a soft drink.
You have your lunch box with you and still, feel like ordering a takeaway for lunch. Friends are going out for a ride and you also say yes even if you are supposed to save on unnecessary travelling expenses. All of these and more can be considered unnecessary expenditure. They are money wasters and you should avoid them if you are looking for ways to be financially stable. How are you going to achieve financial stability if you go on spending on needless items?
12) Set short term goals
Yes, it is important to think of big but you must always start with small. Big things have a habit of dragging you down with their weight whereas it is easy to achieve smaller things in life. Similarly, start with small goals that seem precise and attainable.
Whenever you reach one of your goals successfully set a new one so that the chain does not break. Fulfilling the first and setting the next goal is vital if you are looking for ways to be financially stable.
13) Encourage financial literacy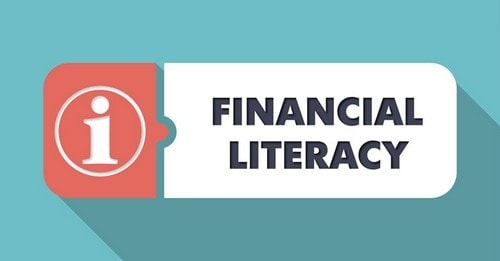 Making money is comparatively easy then saving it and making it grow to achieve stability and security. It is important that you learn proper methods for managing and investing in your finances. If you are looking for ways to be financial stability you need to make sound judgement calls and for that, you have to be financial literate. Gather relevant information, read books ask for advice, and become knowledgeable if you want to save as much as you can.
14) Seize opportunities
Opportunities will always knock on your door it is up to you whether you want to grab or waste them by overthinking. You have to take calculated risks because no pain and no gain is the mantra of business. It is important to think, understand and then take a decision.
Yes, some might be great and some failures but prepare yourself for any eventuality if you are looking for ways to be financially stable. Mistakes are opportunities to learn so do not shy away from it. Always have an alternative plan to minimize your loss.
15) Borrow money for investments, not for lifestyle
Borrowing money is not a good habit as you are opening yourself for the worst case scenario. Yes, you should stay away from it. Sometimes a person gets an opportunity to enlarge his business and he has a choice to make whether to borrow and fulfil his dreams or let it go.
It is an investment and hence should find favour if you are looking for ways to be financially stable. If you borrow money to advance your lifestyle so that you can show others how prosperous you are then it must be stopped as it can have serious repercussions on your wealth.
16) Live a modest lifestyle
Live a modest lifestyle if you are looking for ways to be financially stable. Remember the advantages of a frugal lifestyle and try to incorporate at least some of the traits in your daily routine.
It will encourage less spending and more saving. Money saved is money earned hence use this extra money wisely by investing or saving it prudently. Do not think of unnecessary expenses instead think of saving towards financial security for later days.