Empathy is the ability to share and understand the feelings of fellow human beings so that you can relate to their circumstances and comfort them somehow. It is a rare quality that acts as a balm on negative emotions.
It shows people that you are sympathetic to their cause and you care about their sensitive feelings. People with empathetic feelings live a healthy and rewarding life and encourage others to do so.
They ask meaningful questions, do not judge, offer helpful suggestions and understands your perspective so as to comfort you in times of distress. A person with empathetic feelings is a true friend that invites heart-felt conversations so that sharing problems becomes easier.
He is valued and trusted because he respects and understands others genuinely.
1) Be vulnerable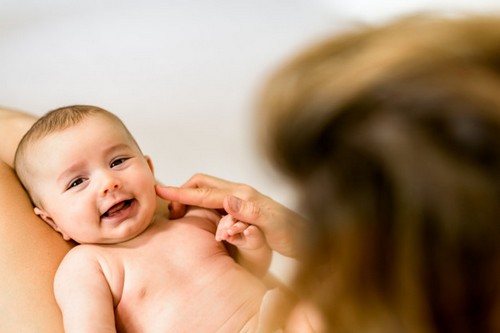 An empathetic person connects personally to build a strong relationship. He sees the world through the eyes of others and understands their emotional distress.
It is a rare skill that facilitates genuine connections between two people. He is vulnerable because he opens up easily for others and gets hurt by seeing the suffering and unhappiness of others.
People fear vulnerability as they think that this emotion will make them look weak in front of others. An empathetic person revels in his vulnerability because it allows him a deeper insight into the mindset of another person.
It helps him to understand the fear, hurt and distress of fellow humans. Now he can genuinely share and express his feelings and concern through a common connection. Hone your vulnerable qualities if you are looking for ways to be empathetic.
2) Good listening skills
Human beings have a tendency to speak first and listen later. An empathetic person will do the reverse. He will listen first, understand and then speak because he believes in active listening.
His body language is open and sympathetic that invites confidence. If you are looking for ways to be empathetic in real life then give your full attention to the conversation in hand.
Switch off your mobile devices and laptops to offer uninterrupted consideration. Maintain eye contact and listen to what the other person is saying.
Once he finishes, step back, understand, contemplate and then confirm whether you have summarized the problem correctly.  Ask meaningful but non-judgemental questions to have a deeper understanding of the problem.
Allow him to speak to his heart's content so that all his negativity comes out and he starts feeling light after sharing it with you.
3) Be ready to help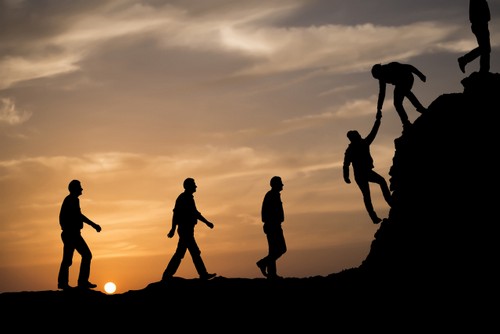 Open up by showing your positive side of the world. Your friends must know beforehand that you will offer them unconditional support in adverse conditions. Offer help every time you can if you are looking for ways to be empathetic.
This tendency shows that you are willing to take the necessary time out of your busy schedule to assist others. An empathetic person will grab the opportunities in simple things, for instance, he will offer to take the kids out if you are harried, will help in household chores if you are getting late and even listen to you when you are frustrated with circumstances.
4) Express your opinion
Once you have heard all you are in a better position to understand the actual problem. Be sympathetic and relate yourself to the same situation. Once you place yourself in his shoes let your emotions become your guiding force.
Voice your genuine concerns and let him know that you are empathetic to his condition. Offer meaningful comments to develop a deeper connection. Your emotional responses will help the other person to achieve some kind of inner peace.
When a person finds non-judgemental support he automatically steps on the path to recovery. He is heard and understood and now he himself understands the situation better.
Expressing your opinions has helped him to achieve emotional balance and it is a great way to be empathetic.
5) Stay away from assumptions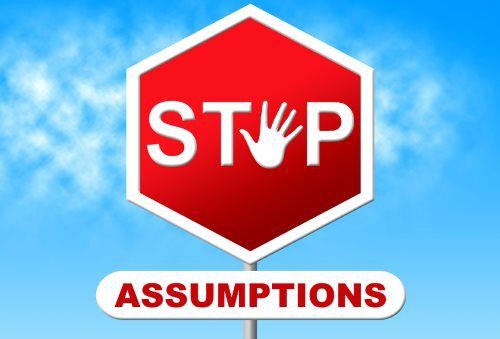 Preconceived notions will make you judgemental and will block your efforts of being empathetic with others. Do not harbor assumptions without gaining all the facts and understanding the situation perfectly.
Only the person who goes through any given situation can comprehend the difficulties. Stay away from assumptions if you are looking for ways to be empathetic.
Remember assumptions are shortcuts that will give you an overall view but not the true facts. Whatever decision you come to will not be worthy and correct as you are not looking at the full picture.
A person who is empathetic will listen and understand without judging you to form a connection.
6) Withhold judgment
The best quality of an empathetic person is that he is non-judgmental. You can share any experience with him and he will not berate you for your faults and mistakes.
He knows that to err is human and we all have slipped at one time or other in our life. Practice mindfulness if you are looking for ways to be empathetic. Meet, interact, know, mull over and offer your opinion without judging him harshly for his blunder.
Do not be ready to offer your perspective it is better to go over the facts first. An empathetic person believes in forming an emotional connection and will take the necessary time to do so.
He will never make snap judgments and cause him emotional harm.
7) Use your imagination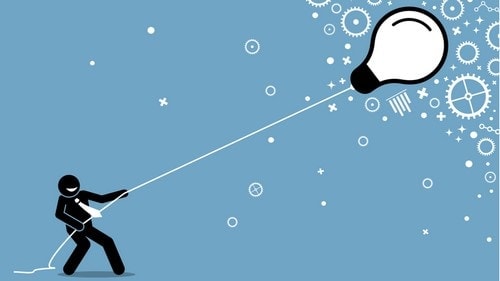 It is important to form a connection if you are looking for ways to be empathetic. Hone your ability to imagine what the other person is going through and try to experience it via your thoughts.
You cannot relate to others until and unless you go through the same pain so develop your imagination to experience it fully. This will help you in relating to human emotions so that when your friend is in any kind of emotional turbulence you can relate with him via your empathetic nature.
Remember empathy s a skill that needs the practice to develop fully.
8) Show you care
When someone is holding out his hands to you it is a desperate cry for help. He needs emotional support to go through the present trauma. Show care and concern if you are looking for ways to be empathetic. Put yourself in his place and understand his pain.
Talk to him directly to get a deeper understanding. Acknowledge his feelings and ask leading questions so that he opens up and you can get a clear picture of the current situation.
It takes courage to open up and share your deepest concerns hence let him know that you are with him all the way and will keep his confidences intact.
9) Challenge your own prejudice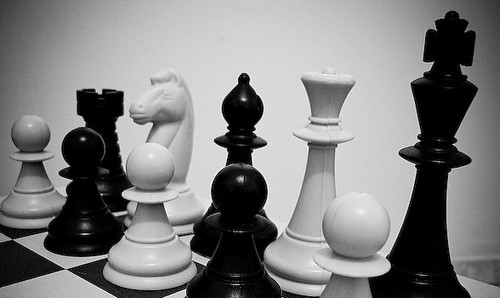 Challenge your own prejudice if you are looking for ways to be empathetic. You have your own beliefs and think you are right. Do not be stubborn in your thought-process or in your beliefs. Remember you cannot always be correct.
Take the necessary time to recognize your prejudices, understand and analyze them. This will help you in gaining a better picture of different scenarios.
Do not generalize persons instead think of everyone as single entities with distinctive characteristics and traits. Once you start challenging your assumptions and beliefs you will be more empathetic towards others.
10) Volunteer
An empathetic person is interested in other human beings. These can be random people or known acquaintances. He will show warmth and try to form a connection with everyone he meets by smiling, nodding his head, greeting and pausing to talk for a few minutes.
Volunteer your services to help people in need if you are looking for ways to be empathetic. Some people have themselves gone through bad experiences and it makes them susceptible to human distress while some are born empathetic and want to help people in whatever manner they can.
Be a part of your community that offers help to the needful so that you can be of service to others.