Emotions can be your strength and even your weakness in both personal and professional settings. It is up to you to cultivate habits so that you can become emotionally strong with time. Mental and emotional strength is a necessity if you want to achieve desired goals in life.
When you start managing your emotions by adjusting your thought-process and making a positive choice it shows your emotional strength. Do not let circumstances overrule your emotions. Recharge with positivity so that you can re-energize yourself and become stronger on the emotional front.
Stress is an integral part of our daily lives and when an individual becomes emotionally stronger he can face the challenges life throws at him in an efficient manner. No barrier is strong enough to curtail his activities because at the end of the day emotional strength is more important than physical strength to survive successfully. 
1) Deal with stress effectively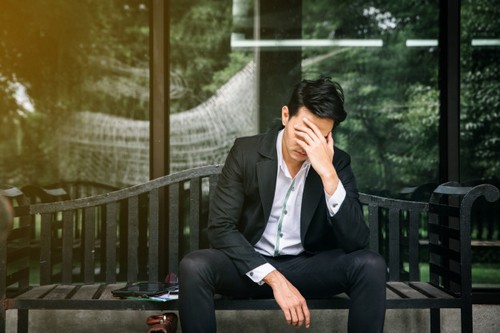 Stress affects different people in a different manner. Some buckle up with renewed vigour whereas others fall prey to despair. It is the emotional strength that helps you to bounce back with determination and grit.
It is important to rebound back in time if you are looking for ways to be emotionally strong. It does not matter whether the stress is related to the personal or professional situation you can handle everything with aplomb if you are emotionally strong. Build up your internal resources so that you can cope with misfortunes easily and can cultivate inner coping abilities. Exercises and mediation have proved useful in removing stress from your body and mind hence go for it.
2) Staying healthy
If you are looking for ways to be emotionally strong look no further than your own health. Physical fitness has a direct impact on the emotional well-being of a person. When your body is fit and finds it does not allow your emotions to go haywire indefinitely.
Start taking care of your health by eating a balanced diet that is full of proteins, nutrients, fruits and vegetables. Get enough rest so that your body can increase its coping mechanism. Physical activities are stress burners and help to calm down your emotions. Want to feel better than engage in deep breathing exercises and meditation.
This will help you in emptying your mind from all the negative emotions that were holding you back. It will increase your focus and help you in dealing with negative energy that surrounds you with a positive mindset. Practice healthy lifestyle habits to increase your emotional strength.
3) Deal with your emotions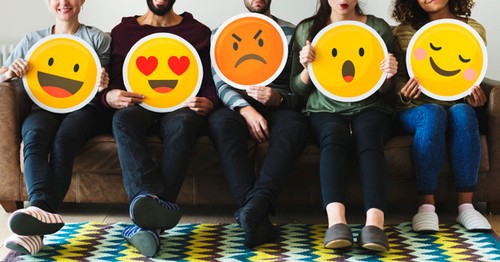 Do not ignore your inner self instead start dealing with your emotions if you want to find ways to be emotionally strong. Ignoring a problem will not let it go away instead it will keep pinching you at the back of your mind and will prove harmful in the long run.
Take a step back to think and now work through it so that you can come up with a viable alternative. Start maintaining a journal where you can write about your emotions with a free hand. Putting intense emotions on paper gives it a better perspective and helps you in processing them effectively.  Let go of frustration and anger and deal with your emotions patiently if you are looking for ways to be emotionally strong.
4) Encourage optimism
Optimism has the power to create opportunities where there are none. It is an acquired habit that can help you in achieving the desired success very easily in life. When you start seeing the problems as just small obstacles and hardships as opportunities then you open new doors for yourself.
This is only possible by adopting and encouraging a positive mindset and optimistic behaviour in your daily lifestyle. If you are looking to find ways to be emotionally stronger then you need to be optimistic. It will help you in putting your onus on your gains instead of loses and on opportunities instead of difficulties. Positive behaviour encourages emotional strength and well-being of a person.
5) Deal with life's challenges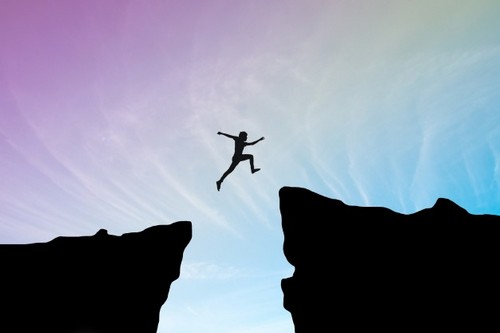 Yes, life is a challenge that you have to face every day with renewed vigour and strength. Deal with it in a positive manner if you are looking for ways to be emotionally strong.
Confront your inner demons so that you can let go of your fears and bring peace and harmony in your life. It will increase your endurance ability and will help you in becoming emotionally stronger. When we face obstacles we bring out our inner reserve in the form of courage, stamina, resilience and strength to gain an upper hand. Stretching your limits to achieve challenging goals will help you in accomplishing them effectively.
6) Live in the present
You cannot achieve emotional stability until and unless you let go of past grievances or happenings. You are giving your past undue importance if you keep carrying it with yourself like baggage. Enjoy living in the present scenario and stop thinking about past or future because the first has already happened and the second is unpredictable hence of no consequence.
Do not let in the negative thoughts and energy because it will make you vulnerable. Now you will be able to install a protective shield on your emotions easily. Yes, it is imperative that you start living in the present if you are looking for ways to be emotionally strong.
7) Deal with bad habits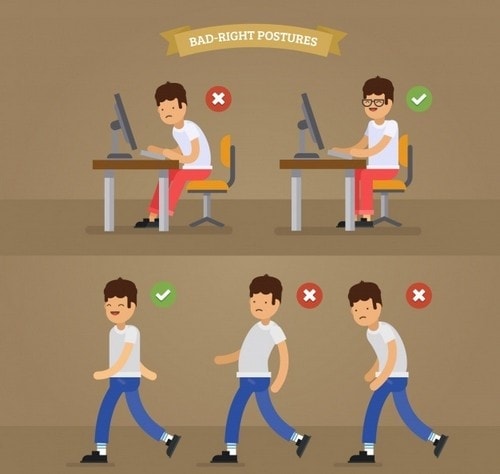 Deal with bad habits if you are looking for ways to be emotionally strong. Do not become addicted to unhealthy habits as you will lose control and become susceptible to its lure. Addictions have a way of becoming obstacles in the road to success. They can be related to food, sex, alcoholic beverages or even drugs. If you are becoming slowly addicted to any such habit, take a pause and remember it is never too late. Overcome them with a bit of extra effort so that you can achieve greater emotional strength.
8) Stay confident
Staying confident is characteristic of an emotionally strong person. Be confident about yourself and your decision making abilities so that you can achieve desired success in both personal and professional life. It is important to be self-confident if you are looking for ways to be emotionally strong.
This will act as ammunition against every challenge that life throws at you. You will be able to control and direct your emotions in the right pathway to overcome the obstacle that has been placed in front of you.
9) Deal with your strengths and weaknesses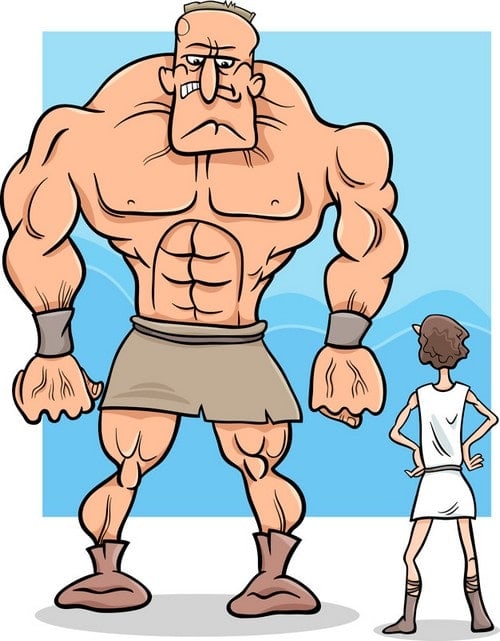 Be aware of the happenings inside and around you to cultivate the habit of self-awareness. The actual tool that can help you in becoming emotionally strong is your knowledge, skills and grasp over things.
Know about your weakness and start working on them as it is an important way to be emotionally strong. Determine your strengths and enhance them with practice and due diligence. Keep a check on your feelings so that you do not let it become a factor while overcoming weaknesses. Learn to control your emotions for a better and productive life.
10) Learn lessons from life
Keep reminding yourself that life is a playing field and you learn something from it every day. Do not become emotionally weakened during bad periods remember it is a phase that will pass. Some people have a habit of blaming others and even situations for their misfortunes. Do not do so as it will make you emotionally fragile later in life. Learn from your mistakes and try not to repeat them again.
Once you stop taking things personally you will be able to make rational decisions. Distance yourself from negative thoughts and energy to become emotionally stable. Start understanding things by looking at their impact on your life. An important way to be emotionally strong is by learning valuable lessons and controlling your emotions.