Emotional stability is as important as physical and mental wellbeing as it has a direct impact on our behavioural patterns. What we feel, think, decide and execute are all linked together and in order to achieve positive results, you need to boost emotional stability at once. It is a trait that manages actions, navigate behaviour, and make decisions.
When a person is disturbed he loses his self-confidence, is unable to make an important decision and starts looking like a wreck. The emotional stability helps him to understand himself, gain a better mind-frame and achieve better efficiency in life. Remember life is not a bed of roses it is an integration of highs and lows. During such upheaval times it becomes imperative to maintain your emotional stability if you want to attain the desired success.
13 Ways to be Emotionally Stable
1) Know when to say no
A person can attain emotional stability only after he starts understanding his feelings, accepts them and moulds them to his own advantage. He recognises that life is a difficult pathway and it is up to him to handle all its intricacies with determination and grit.  He will be aware of his surroundings and will not make false promises to himself.
A person who is emotionally stable contemplates every action and knows which task is feasible and which will take time. He then makes a viable decision and sticks to it even if others try to convince him otherwise. He accepts his limitations and works accordingly even if he faces flak for his resolution.
A person who is not emotionally stable will only try to please others irrespective of personal harm. He overextends and causes stress and imbalance in life by feeling overwhelmed. Know when to say no if you are looking for ways to be emotionally stable.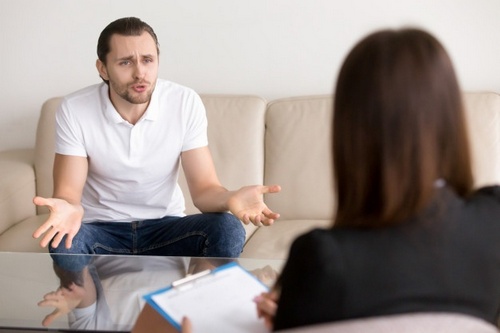 2) Accept your limitations, weaknesses and flaws
Perfection is an overrated commodity. Do you want to show yourself as a perfect person and please others by working 24*7 or do you want to embrace yourself with all your flaws and imperfections? It will mean recognizing your limits and stop trying to please others and yourself by taking unnecessary stress and workload.
Accept and acknowledge that you are human and have much to learn and achieve in the world. Recognise your weaknesses and try to curb them so that you can make a better life.  People who can do so gain inner strength that boosts their happiness hence accept your weaknesses if you are looking for ways to be emotionally stable.
3) Consider failure as opportunities
Emotional stability is a desirable quality that helps you in facing and handling difficult circumstances with a positive mindset. It is quite easy to get angry, sad, disgusted and unstable when things do not happen as per our directive but remember a person who is emotionally stable will not react in this manner.
He will consider difficult situations as viable opportunities for further growth and improvement. Be aware of your situation and put your onus on accomplishments instead of failures. Learn from it and do not let it drag you down in an emotional pit if you are looking for ways to be emotionally stable.
4) Reframe your memories
If you want to attain emotional stability do not let bad memories engulf you in its power. Everyone goes through ups and downs in life and if you let the adverse ones gain control over you it will start causing stress and depression. Make a conscious decision to step back from such harmful emotions as it will only cause a disturbance in your life.
Associate with some other positive aspect of that memory and try to relate in those terms. Suppose you made an error in judgement and it cost you heavily in monetary terms remember that it also gave you the courage to accept your decision and know about other alternatives. Start thinking in positive terms and reframe your memories if you are looking for ways to be emotionally stable.
5) Adjust your perspective
Life is difficult and stressful for a person who gets emotionally disturbed at the drop of a hat. It causes breakdowns, depression and stress that are harmful to your well-being. Stay grounded and do not embrace negative emotions like panic if you are looking for ways to be emotionally stable. You need to accept that life is going to throw punches at you at regular intervals and it is your own strength and resilience that will help you in overcoming them successfully.
An emotionally stable person will never lose his emotional and mental balance because he knows how and when to adjust his perspective. He will not let negative emotions overwhelm him instead will find the positives in that scenario and work towards attaining his goal.
6) Find your gratitude
A person who is emotionally stable tries to balance his emotional and mental health by maintaining a proper balance on both. He is thankful for all the small mercies he has received and will not try to bemoan others for their achievements.
When you are emotionally stable you find your gratitude and are thankful for your friends, family, workplace stability, good income, health, money and even your pets if any. You feel blessed and are not shy to thank God for it. If you are looking for ways to be emotionally stable then you need to face a sudden dilemma or adverse situation positively in life. Remember there are still lots of things that you are grateful for.
7) Keep a check on your expectations
A person who is unstable considers life as a smooth ride with no bumps and hardships, whereas a person who is emotionally stable recognises that upheavals are an integral part of life. Yes, you expect many things but life does not come with any guarantees. You cannot expect it to follow your whims and grant you success every time.
Keep a check on your expectations if you are looking for ways to be emotionally stable. Accept the fact that there will be opportunities for growth and productivity along with disappointments and failures. Consider life as a challenge that you must meet head-on and keep a check on your expectations if you are looking for ways to be emotionally stable.
8) Create an action plan
A person who is emotionally stable thinks with his feet firmly on the land. He understands the situation and then makes plans to attain optimal productivity. He will not let emotions or circumstances sway him from achieving his goal.
An emotionally unstable person is not capable of making viable decisions because he does not have the necessary ideas, willpower, and motivation to do so. If you are looking for ways to be emotionally stable then start improving your situation by becoming aware of your surroundings and increasing your skills and knowledge so that you can create action plans for your success.
9) Create alternative plans
A person who is emotionally stable is active and will find new roads even if faced with difficult situations. Creating plans was not difficult for him nor is making alternative plans in case of failure. He recognises his inner strength and becomes more determined to convert unsuitable conditions into viable opportunities.
Giving up on something is not in his blood but making alternative plans is. He will take small steps with more vigour, strength and determination so that he can attain success this time. If you are looking for ways to be emotionally stable then align your emotions with your brain power to create alternative plans so that you can counterattack the circumstances once again.
10) Encourage positivity
Positivity can take the form of emotions, surroundings and even people with an optimistic attitude. It has a direct impact on the mental and physical health of a person. When you are surrounded by people who have adopted positivity as an integral part of their system, then their optimism is bound to reflect via your actions and behaviour.
You will feel hale and hearty and thus increase your own emotional stability. Embrace nature at its best by going for walks, find your inner peace by talking with friends and family members and include positive activities like meditation and deep breathing to regain your focus. Encouraging positivity in your life is a sure way to be emotionally stable and happy.
11) Be mindful
A person who is emotionally disturbed is never in the moment instead becomes cut-off from life. An emotionally stable person will be focused and mindful. He will not relieve the depressing thoughts of the past but will be fixated on the present scenario. His understanding and grasping powers will be at full mode and he will not hesitate to make decisions related to any situation.
Meditation is a great way to boost mindfulness and emotional stability in a person. Try exercises; focus on breathing patterns and ask yourself questions for better mindfulness. When a person stops making assumptions and tries to come to a conclusion after thinking about the pros and cons then is the time to understand that he is looking for ways to be emotionally stable.
12) Set healthy boundaries
If there is a new person in your circle and he is making you agitated and stressed it becomes imperative to take a step back and find out the reason for it. Why are you stressed and drained in his presence is an important query that needs to be addressed. Identify the source of your emotional disturbance and remove him from your vicinity.
Find an excuse so that you do not have to face and talk to him on regular basis. It is vital to set up healthy boundaries if you are looking for ways to be emotionally stable. Be around emotionally stable people so that it reflects positively on your own mindset.
13) Adopt a healthy lifestyle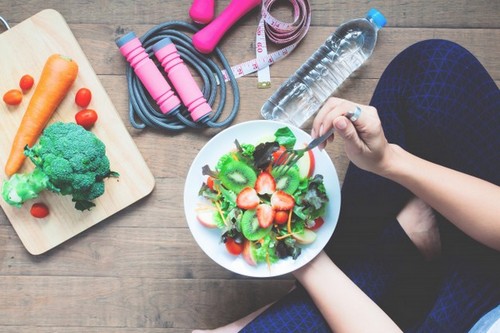 If you are looking for ways to be emotionally stable you need to adopt a healthy lifestyle. Take care of your mind through exercises and meditation, your body by eating good and nutritious food and taking rest and mind by thinking positive thoughts. It is the time to align your body, mind and soul to gain better emotional, mental and physical stability in life.