Do you know, "How to be a better person?"
Before that, you have to understand, "What is the definition of a better person?"
Indeed not a person who thinks the world revolves around him and is selfish, self-centered, rude, arrogant, judgmental, and critical to the core.
No one is born good; instead, it is a journey where you find your inner goodness and capitalize it to grow and help others as well as yourself. At the end of each day, he reflects on his actions and tries to do better by himself and others the next day.
A better person is one who will leave a positive imprint on the world we live in. He has the capability for self-improvement as well as development.  He has an optimistic nature that shows compassion and kindness.
Never stop striving to become a better version of you –  Edmond Mbiaka
Being a better person can help a person tread on a path that is full of prosperity, success, joy, peace, and love.
To become the best possible you, you must first focus on becoming a better you – Germany Kent
Is it even possible to become a better version of yourself? Yes, of course, it is because numerous ways and approaches can be a blessing in this endeavor. Let me share some of them so that we all can benefit from them.
How To Be a Better Person?
1. Be Willing to Change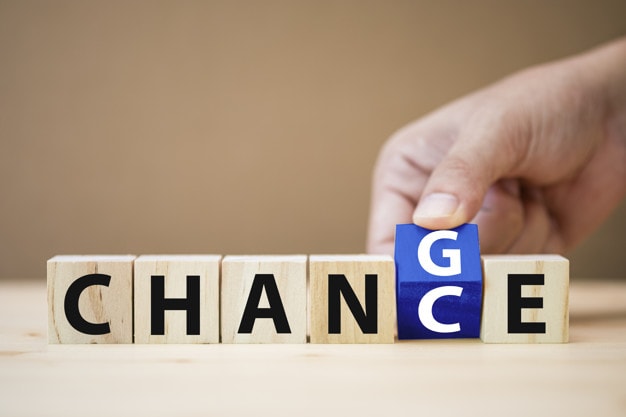 The first step is always the hardest in every journey. A person who wants to be a better version of himself can only become one. The feeling has to be deep within you so that you can make an effort in that direction.
It is a slow and steady process that will take time and lots of effort. A person willing to change will always find ways to grow and rectify mistakes and bad habits to be a better person.
2. Take Care of Yourself
How can you take care of others if you are unable to do right by yourself The journey of becoming a better person starts with you Start taking care of yourself by integrating good habits and behavior into your daily lifestyle.
Eat a balanced diet at regular intervals, and sleep at proper times for at least six to eight hours straight. Exercises, jogging, walking, and meditation are some simple ways to boost your mental and physical health.
Make sure you are also paying attention to social connections as these interactions will help to take away unnecessary stress from life. Once you take control of your body and mind, it becomes easier to walk on the right path and be a better person who helps others in their times of need.
3. Let go of the Anger within Yourself
Anger is one of the cardinal traits that lead to innumerable problems in human life and stops us from being our better selves. Let go of the anger within yourself if you are looking for ways to be a better person.
Recognize the signs, the reason for it, and find a way to manage. An important lesson to remember at this point is that feeling angry and acting upon those thoughts are two different things.
It is human to have feelings, but learning more about the situation and trying to reason with it will make you a better person any day. Every night think about your day and let go of grudges as well as any residual anger within so that the next day is a fresh start, and you take an essential step towards being a better person.
Make changes in your daily lifestyle, for instance, starting meditation to relax your nerves so that it becomes possible to replace the negative energy created by anger with an optimistic and positive one.
4. Forgiveness
There will always be people around us that will try to hurt our sentiments and feelings. It creates hostility and anger in our mind and this result in resentment. These are negative emotions that are detrimental to our emotional well-being.
Develop the habit of forgiveness as it will help to let go of the pain that you are nursing inside your heart. When we are willing to forgive others, we are releasing the negative emotions and energy that have surrounded us by their actions.
If you are looking for ways to be a better person, then try to overcome rage and anxiety so that you can stride on the path that will heal you from inside.
5. Be Accountable for your Actions
It is effortless to blame others for everything that goes wrong in life, but what about yourself. Are you willing to accept that you might be responsible for it more often than not?
Do not make excuses if you are looking for ways to be a better person. Realize your mistakes, be accountable for your actions and understand that making mistakes is part of growing, and if you want to be a better person then you will learn from them and try to avoid them in the future.
6. Apologize
If you are looking for ways to be a better person, then apologize for your mistakes. Showing empathy for a wronged person is a positive trait. Make amends and show compassion to the people you have hurt in the past to create a better future.
This will treat their emotional wounds and help them to reconnect and move forward.
7. Find a Role Model
We come across countless people in our life, and only a few of them manage to impress us with their actions and behavior. Choose a role model that you can look up to so that you can try to mold yourself and be a better human being.
It can be someone at work, in your family or someone whose work you admire from afar. Let him be the guiding force in your life so that he can act as a motivational tool and help you to make positive changes and become a better person.
8. Be a Role Model
You have a role model that has helped you tremendously in your path so that you can be a better person, but what happens when you are in that position when someone looks at you as his role model.
It can be someone from your family or in your workplace who finds you inspiring and considers you as a role model material. Being one is a challenge, as well as a huge responsibility as you have now to mold your actions so that the decisions are beneficial for everyone surrounding you.
This can prove inspiring for yourself as well as others if you are looking for ways to be a better person.
9. Offer Support
Helping others and supporting them in their times of need is the trait of the right person. Continue with your efforts if you are looking for ways to be a better person as it will boost your emotional well-being. Extending help stops you from worrying about your problems. It helps to regain your focus so that you can pay attention to essential things.
The ability to put your onus on the needs of other people helps a person to find himself and boost his self-esteem, self-awareness, and self-confidence. It acts as a stress reliever and enhances peace of mind so that our life can take a turn for betterment.
10. Use your Strengths
Retrospect and learn about yourself so that you can know about your strengths and leverage them to become a better person. We are all good at something or other, find it, and create a state of flow to move in the right direction.
The state of flow is all about engaging in activities that are neither too easy to handle or too tough. Utilizing your strengths and bringing positivity to the life of other people is one of the best ways to be a better person yourself.
11. Take Stock of your Weakness
If you are looking for ways to be a better person, then take stock of your weakness. What riles you, what makes you lose your temper, and what can make you sad are some essential questions that you have to address yourself. See yourself for who you are and recognize your weakness so that you can work on them for personal growth and development.
Dealing with negative emotions and weaknesses is part of the process that will help you to become a better person.
12. Focus on Change
There are several things that you do not like and are itching to change. Take a few minutes to think about them and write them down on paper.
Be specific so that when you go through the list, you can focus on the changes that need to be done if you are looking for ways to be a better person. Once you have your goals in front of you, you will start finding options and ways to tackle the issues for resulting changes.
13. Learn Conflict Resolution Strategies
If you are looking for ways to be a better person, then learn conflict resolution strategies. Understand the other side of the story by being a good listener. Adopt anger management strategies so that you can minimize stress and constructively manage your anger.
These measures will help in improving both personal and professional relationships so that you can become a better version of yourself.
14. Living with Integrity
Our moral foundation stands on a robust framework where integrity is one of the main pillars. It is the keystone of what we stand for and what values we hold. It means being true to our inner beliefs and making the right choices.
Living with integrity will help you to become a better person over time.
Conclusion
We must try to give meaning to our lives and develop traits to become better people.  This will boost the emotional, mental as well as physical health of an individual so that positive thoughts can replace the negative ones that are residing inside every one of us.