The world is getting complex and our lifestyle stressful. Small things and sometimes even insignificant things can trigger a feeling of anxiety that has the power to turn our life upside down. Stress has become a common problem for most individuals and it is taking a serious toll on the human mind and body.
It has become imperative that you recognize the symptoms early on and try to find ways and means to remove it from your everyday life. Although every individual faces stress on a regular basis its intensity may vary from person to person.
It is a challenge to avoid stress so that it does not have a direct impact on your well-being and health. You have only two options either avoid the trigger or learn to cope with them so that you can remain in a better frame of mind.
1) Identify the source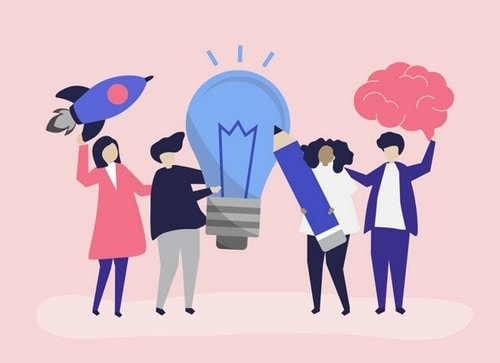 Identify the source if you want to avoid stress. Sounds simple but believe me it is not as easy to do so. When the source of stress is obvious like a crisis at the office, a fight at home, a delayed payment, or work deadline it becomes a child's play to recognize it and work towards removing them from your life. But what about the ones you are overlooking every day for instance stress caused because of your behavior, feelings, thoughts, and actions. Look closely at your habits and try to change the ones which are causing you harm. Accept that you are stressed and try to change the circumstances that have caused havoc in your life.
2) Practice simple changes
Sometimes stress is caused by predictable situations and you know early on that it will happen. Try to either change the situation or your reaction to avoid stress. Do not let everyday things to gain an upper-hand in either personal or professional life. If you think that you will not be able to cope with a situation simply say a definite no to it. Take control of your surroundings and start avoiding people who have a negative impact on your lifestyle. Sometimes we have too much to do in a limited time and it starts causing stress.
Go through your list, prioritize it and try to drop tasks that are not as important as you believe. It is not possible for you to do everything either leave it or share them with someone so as to complete it in the given time.
3) A balanced schedule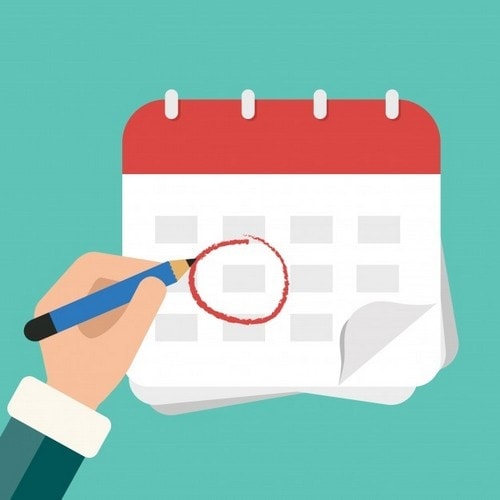 If you are working unimaginable hours then it is a sure recipe for disaster. Your body and mind need some free time to recuperate hence work out a schedule so that you can balance every activity in your daily life. Show your willingness to compromise and make feasible changes in your work schedule so that you can have a bit of personal time. Express your feelings clearly by communicating your concerns.
Tell your boss when you are bogged down by work so that he can give you the necessary off-time to create a balanced schedule. When you start suppressing your emotions you fail to voice your inner feelings and ultimately it leads to tension. You want to avoid stress start sharing your feelings and making necessary changes in your lifestyle.
4) Start a journal
Writing about things that are causing you stress can help you understand them better. If you are feeling anxious in your daily life then one of the easiest ways to avoid stress is by maintaining a stress journal. Are you feeling stressed, what was the reason for this feeling, has it made you emotionally tired, are you feeling out of the blue, does it seem that it is the end of the world and are you being bogged down by it are some simple questions that you should go through in your mind.  Now write about everything be it small or big.
Open the journal, later on, to determine what has caused you to stress that day. Keeping track will help you to understand your flaws and seeing the patterns more clearly. Write them down so that you can find ways and means to avoid them.
5) Adjustments and acceptance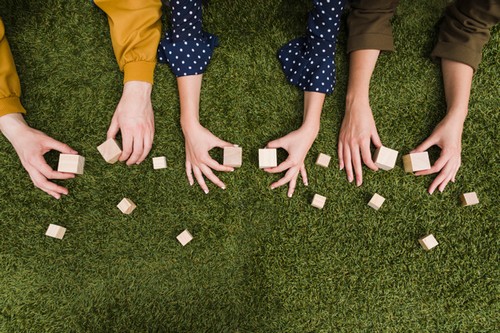 You want to avoid stress then the first thing you can do is to change your attitude. Accept that things can happen over which you have no control and try to make necessary adjustments. Start viewing the world from a different frame and looking at the bigger picture instead of the present condition.
Do not try for a perfect frame instead look at it as an opportunity to regroup and adjust so that you can breathe a sigh of relief. Reflect on all the good things in life and feel blessed to have them. Learn to forgive so that you can avoid negativity in your surroundings.
6) Manage your time
Start time-management if you want to avoid stress. Do not stretch yourself too much by doing everything at once. It is important to remain calm, positive and focused hence you need to create a schedule that will allow doing things according to a plan.
Make a priority list and tackle each job in order of importance. Focus on doing one job at a time and if possible start delegating so that you can save a bit of time.
7) Make time for relaxation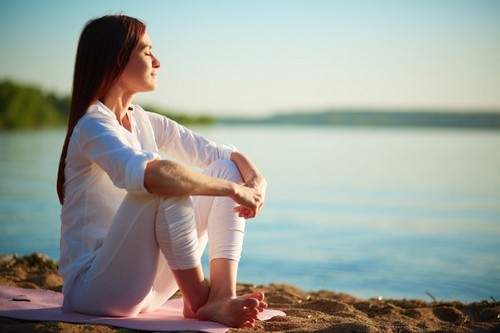 Carve out some important time for yourself to avoid stress. Yes, you lead a busy life and are unable to get time off from work but it can cause serious harm to your health. Remember taking time to relax and rejuvenate is not a luxury but a requirement and if you want to lead a stress-free life you will have to set aside some leisure time for yourself.
Do something that you want to do like cleaning your car, working on your motorcycle, going swimming, reading a book or even listening to music.
8) Get moving
When people are stressed either they become lazy as they are unable to coordinate their movements or they become hyperactive. You need to maintain a balance hence get up and start some physical activities. Sometimes doing simple exercises or meditation can become a great stress reliever. It will serve as a distraction and will keep you away from your anxiety and worries.
If you are not in the mood for exercise opt for simple activities like walking to the grocery store, using stairs instead of the lift or putting some music on and dancing in the privacy of your home. Physical activities burn away tension and relieve stress effectively.
9) Connect with happy people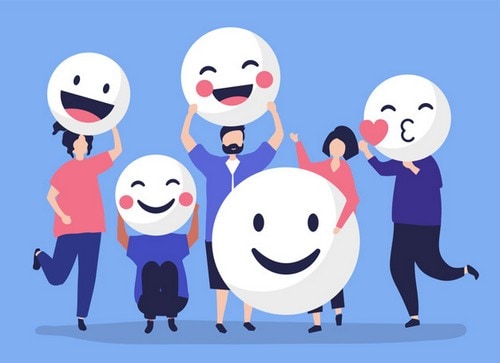 Spend time with people who are positive by nature and try to remain happy even in adverse conditions. Such people understand you and give you a feeling of safety and warmth. Friends and family members are great stress-relievers hence choose people with whom you can connect meaningfully. Maintain a close friend circle and create a trusted bond so that you can share your deepest feelings and fear.
Sometimes a good listener can help you to avoid stress easily.
10) Maintain a healthy lifestyle
Healthy choices have a direct impact on your lifestyle and can help you to avoid stress. Eat a balanced diet with lots of leafy vegetables and fresh fruits. Some people are in a hurry to reach their office and avoid breakfast. It is the most important meal and will offer the necessary energy to keep your mind clear and body fit throughout the day. Eat nutritious food at lunch and dinner.
Avoid drugs, caffeine, cigarette, alcohol, and aerated drinks as they cause harm to the body. When you reduce your intake of sugar in your diet you will sleep better. Adequate sleep is important to relax your mind and body because feeling tired will increase your stress.