Thinking is good but overthinking things can prove disastrous. Instead of positive it becomes a negative pastime with increased stress levels that result in destructive judgement.
Overthinking once in a while when you are facing a critical situation is ok but never make it a regular occurrence as it will cause more harm than good. Overanalyzing something can prove your downfall because once you step on this path you start losing your self-confidence. Fretting about how and why again and again will not solve any problem.
]The inability to come to a decision is a distressing thought and can bring constant anguish. It is necessary to stop the second-guessing if you want to lead a peaceful life.
1) Stop thinking about results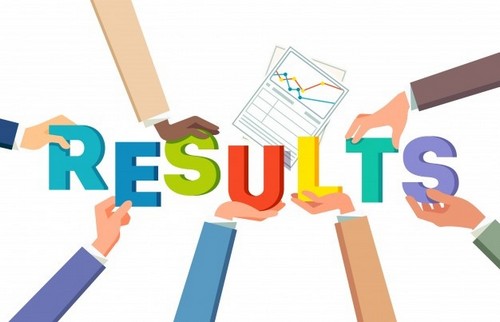 The human brain is wired to seek answers for every question and yes it is normal. The problem lies in second-guessing the solutions each and every time. Focus on your work and stop thinking of the results if you want to avoid overthinking.
When you have put your onus only on completing the given work you take decisive action but when you start thinking about results your mind starts straying on unimaginable realms that you simply cannot control. Dwelling on the results can cause serious mental harm and emotional distress. It is unpleasant and keeps you from making veritable progress. If you want to avoid overthinking you must improve your ability so as to find solutions at one go.
2) Create awareness
If you want to avoid overthinking then it is necessary to know when you have started contemplating things once again. When you feel stressed and anxious, then take a step back and consider the situation and the way you are responding to it.
Whenever your thoughts start overlapping, it is the time to stand down. When you are gripped with negative thoughts your mindset automatically starts going haywire and you become entrenched in overthinking. The first change starts with awareness and it can lead to acceptance and finding the answer. Look for patterns and you will easily get hold of the thread that can create awareness in you.
3) Tune inwards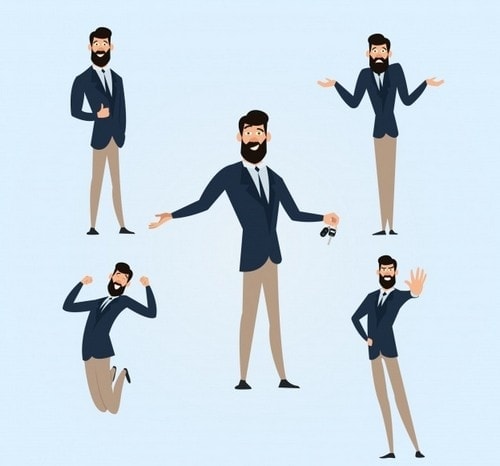 It is all about mind and how it reacts to situations. Start paying attention to your thoughts so that you can put a reign on it to avoid overthinking.
Look inwards and become an observer of your feelings. Separate yourself and simply experience so that you can differentiate your thoughts and realise the patterns. This is a very successful technique where you can easily disconnect yourself from actual happenings inside you. You will find inner peace as you let go of your worries and automatically drop the habit of overthinking.
4) Change your focus
When a person is in the habit of overthinking he is always worried about things going wrong. Remember when you are focusing your energy on negative outcomes you are accidentally welcoming them in your sphere and you can lose an important opportunity this way.
If you want to avoid overthinking then start contemplating all the positive outcomes of the situation. It is the first step towards changing your focus and finding inner peace. When you adopt positive mind-frame you will start finding opportunities everywhere. The attitude of looking at things from a different angle will bring calmness in your life and harmony in your surroundings.
Stop overthinking and start thinking how a person you trust is going to react in the same situation. This will help you in getting a different perspective and you will start approaching your problems more confidently.
5) Let go of the fear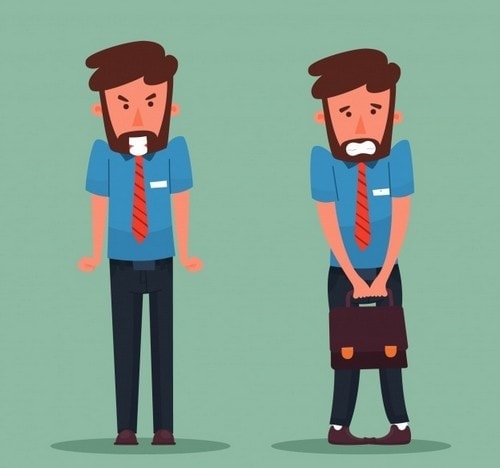 Fear can stop you from moving forward. Negative things are like shackles that grip your soul and do not let you make any concrete decision. It encourages overthinking and anxiety so that you cannot accomplish anything in life. Let go of the fear if you want to avoid overthinking.
The fear of failure is more destructive than actual fear so beware because once you start giving free rein to your imagination by overthinking it will prove frightening and dangerous. Do not let your thoughts run before you and one simple way to evade it is by finding possible distractions. Try shifting gears and focus on a good distraction. This disruption will give your subconscious mind enough time to regroup so that it can easily break away from overthinking.
6) Choose progress and problem solving instead of perfection
Perfection is overrated and once you fall in its clutches you will go on overthinking and finding more probable solutions. No one can arrive at a perfect answer so let go of the idea of creating it. Be swift in your decisions and move forward with a boldness that depicts self-confidence.
It is important to complete a task in the given frame so keep your full focus on solving the problem and stop thinking about end results. Start dwelling on things that you can control instead of mulling over things which you cannot control. Channelize your thoughts and acknowledge that you need to stay away from negative thoughts that will result in overthinking. Control your emotions if you want to avoid overthinking.
7) Train, learn and change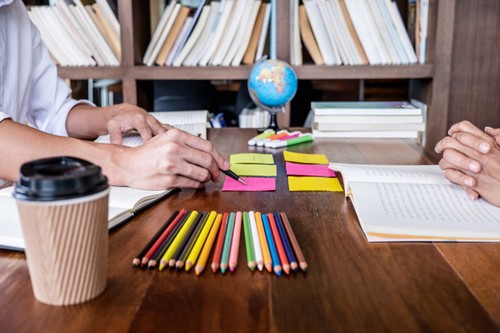 It is important for you to become aware of your behavioural pattern and this is possible by undertaking a proper training. It is better if you practice training your thoughts so that you can make yourself stronger to avoid overthinking. Learn mindfulness to become more aware of your surroundings.
Yes, it will take time but will gradually lessen the habit of overthinking. Sometimes you need to channelize your thoughts to some other topic so that your brain gets distracted. You can change your present activity, for instance, make a phone call and have a lively conversation that has no relation to the work you were doing. This will help you in avoiding overthinking and once you get back on the topic you will be able to deal decisively.
8) Meditation
Meditation and deep breathing exercises have always proved fruitful in regaining focus of mind and body. Take out a few minutes from your busy schedule for meditation if you want to avoid overthinking. Its scientifically proven benefits include increased awareness of surroundings that helps in attaining contentment and peace.
Start with ten-minute schedule and gradually increase your time. Even in a short session, you will start feeling the difference within a few days. Meditation will align yourself to the environment so that you can drop negativity and adopt positivity in your daily lifestyle.
9) Physical exercises
Physical exercises are a scientifically proven method to remove anxiety, depression, negative thoughts and overthinking. It has a way of diffusing tension because it easily releases all the extra energy. Physical exercises are often considered therapeutic as it removes negative thoughts and encourages positive ones to replace them.
When a person starts taking part in regular exercises he let goes of his inner worries to achieve a much healthier body. If you want to avoid overthinking better start doing physical labour and exercise that requires all your attention so that you do not get enough time to over-analyze.
10) Make the decision
Train your body and mind to avoid overthinking and start making a definite choice. Do not get trapped in a whirlpool of emotions. Start with small things and gradually move towards important decisions. Make a conscious choice to avoid any negative outcome and go for positive choices.
Yes, thinking about a solution is good but remember you have reached a point where you need to make a decision hence do so. You might not be confident of your choice for the first few times but do not let it worry you. Stick to it and gradually you will gain the confidence and feel stronger to make viable choices easily.