A pessimistic person will spread negativity all around him making the surroundings toxic. It is a curse that can result in chronic depression. When you allow negative thoughts it starts draining your energy level and brings pain, anxiety, and depression to the surface. Do not let depressing thoughts enter your mind as it is counterproductive and can lead to the ruination of a life.
It is necessary to find the pattern and let go of them if you want to lead a peaceful life. Negative thoughts have a direct effect on your efficiency and productivity hence make it your life's mission to stay away from them.
1) Say no to bad thoughts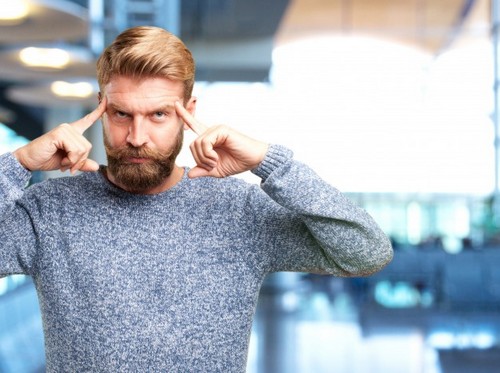 Start with the realization that negative thoughts are entering your mind. When you accept that it is happening simply say no. We know that it is a powerful word and once we say it we mean it. Actually saying no or stop loudly will help you in realizing that you are willing to help yourself. Imagine a powerful color like red as a stop sign and as soon as you are gripped by negative thoughts think about it.
Remind yourself that these are actually thoughts and not facts and they do not have a firm base to lie on. It will help you in distancing yourself from them successfully. Retrain your consciousness so that you can eradicate and avoid negative thoughts.
2) Keep a journal
Keeping a journal has helped individuals to avoid negative thoughts, stress, and depression in their lives. It is important that you write down your thoughts exactly in your journal, what were the circumstances that lead to them, did a specific action trigger it, how you reacted and what were its repercussions. Taking a moment to think and write about them will give you the time to distance yourself and find your equilibrium.
It will help you to find whether pessimistic thoughts have become automatic or are they being caused by some outward activity. It is important that you look for patterns as it will reveal the actual reason for your cynical thought process. It is possible by going through the journal regularly and identifying the reason for them.
3) Distract yourself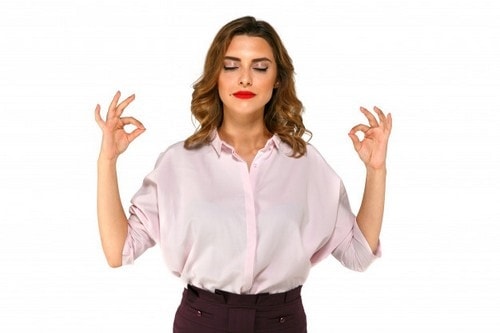 Once you realize that you are getting invaded by negative thoughts try to distract yourself with something else. Start by going through your song list, selecting a book to read, contacting a friend to talk via phone or by thinking about any pleasurable activity. You do not need to participate long actually the idea is to break your concentration and turn it towards something good and meaningful.
Be disciplined and react quickly whenever you start feeling stressed to avoid negative thoughts. With time you will gain an upper hand over the patterns and will be able to improve and train your thought processing abilities so that it moves in the right direction.
4) Throw them away
Whenever you have a bad feeling say stop then evaluate and lastly give it a good kick. How can you throw your thoughts away is it even possible. Think of negative thoughts as actual entities which you can easily pluck out and throw away with help of visualization. You can also write them down on a piece of paper and toss it away in the dustbin. Just do it once and see a marked difference in your mind and attitude.
You will feel free and in a better frame of mind. Tagging your thoughts as unworthy and trash is a sure way to avoid negative thoughts. It will help you to change your mindset and adjust to the situation.
5) Avoid negative company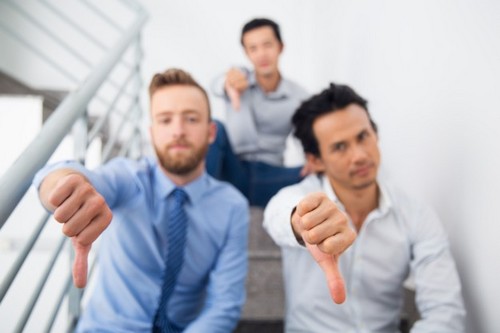 Surround yourself with good people so that you can mirror their actions. Negative people will spread pessimistic thoughts whereas positive ones will try to bring happiness and calmness in your lives. You want to avoid negative thoughts simply avoid the company of those people who want to drag you down by lowering your self-esteem. Such people are adept at convincing and reinforcing their own thoughts on susceptible people.
Recognize and avoid them at all costs so that you do not start blaming yourself for your misfortunes. It is important that you start filtering your thoughts and stop assuming the worst possible scenario of every case.
6) Do not judge
Human beings are judgemental by nature. If you want to avoid negative thoughts you simply will have to put away this habit of judging people and situations far away from you. Take a conscious stand and stop comparing your life with others as it leads to dissatisfaction and pessimistic attitude. Recognize where your thoughts are going and stop them from harming yourself. As soon as you find something negative about a person try to look for a positive quality as this will help you in getting a break from negative energy.
7) Practice gratitude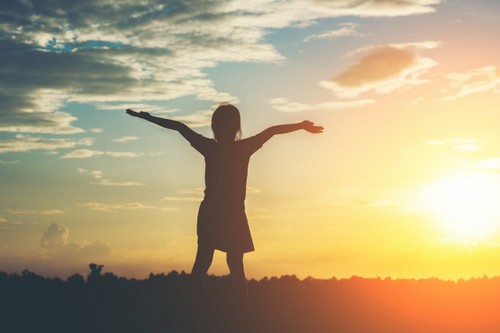 Be grateful for small mercies in your life. When you incorporate optimism in your life it turns into a blessing and brings about a level of happiness. Try to find small things that are giving you a good feeling even in adverse conditions. Maintain contact with people who are surrounded by positive energy so that they can also influence you to remain calm and positive.
Focus on your strengths so that you can combat negative feelings easily. Stop thinking about past mistakes or cynical thoughts instead dwell on something which gives you pleasure and brings about a smile on your face. Practicing gratitude and feeling blessed are simple ways to avoid negative thinking.
8) Reframe your situations
A simple way to avoid negative thoughts is by looking for and finding positives in every worst-case scenario. Are you stuck in a jam, instead of being angry over it think it as an opportunity to talk with a friend on your mobile or go through your emails and save time later on? Are you trying to work in your garden and suddenly there is an influx of friends in your home.
Think it of as an opportunity to have a garden party and delegate some jobs to others. Instead of finding faults in the situation and getting depressed it is better that you take a long look at it and manipulate it to your advantage.
9) Help someone in need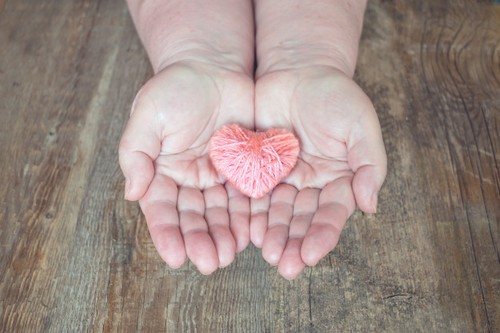 Help someone in need and experience the feeling of joy. When you take the focus away from negative thoughts and direct it towards greater good a feeling of calmness engulfs you. Start with simple things. Help someone to cross the road, when you see someone struggling with a heavy bag of groceries help him if your wife is busy with work and is unable to do some household work help her or help your child in your homework.
Donate some items to people in need, for instance, an old sweater for colder days or even a muffler to a beggar who is unable to buy one. Such simple activities will prove a tremendous help in changing your attitude and mindset and will ultimately prove a blessing to you.
10) Perform activities that make you happy
Want to avoid negative thoughts than simply do not let them enter your body and mind. It is possible by undertaking simple and pleasurable activities. The first thing you should participate in is some breathing exercises. This will help you to regain your focus and calm your mind. You will be able to feel nature at its best. Read positive quotes that will inspire you to become more optimistic.
Do you love singing, dancing or reading? Take up the activities which you like and start finding pleasure in life once again. Even watching an episode of your favourite serial can bring a smile to your face. Just open yourself to the various opportunities and see the difference within a few days.