Human beings are constantly surrounded by energy. It is important to encourage positive and discourage negative energy in your personal space. It has the power to dampen your spirit and alter your mood easily because it lingers in the air and creates toxicity in the environment.
Negative energy sucks every good thing around you and prevents you in achieving a purposeful and happy life. It has a direct impact on both our health and mental state. Negativity breeds an attitude of defeatism and cynicism that stops a person from gaining work productivity and emotional stability.
If you want to evade it then it is best to avoid the triggers that are responsible for creating them. Negative energy can be easily edged out by the help of positive energy so what are you waiting for. Maintain a positive outlook and remain composed to combat negative elements around you.
1) Be grateful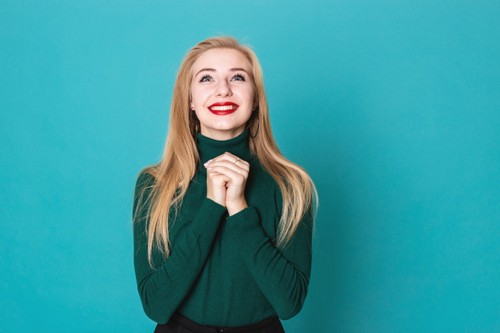 Gratitude is one of the most powerful positive emotions in human beings. It soars in our heart and spreads throughout our body bringing peace and harmony. It transforms and fortifies your energy to create a strong boundary that does not allow negative thoughts to enter its domain.
If you want to avoid negative energy then be grateful for all the things in your life be it small or big. Focus on the things which you have and seek blessing. Appreciate the abundance and the stuff that make you happy.
Whenever a negative thought crosses your mind, immediately find something that you are thankful for. Remember negative people are suckers and it is important to avoid negative energy so as to create a fulfilling and positive life.
2) Focus on the present scenario
Some people have a very bad habit of ruminating over things that have happened in the past. Holding on to the pain, shame or regret is like having a continuous flow of poison in your internal system. Yes, these things have hurt you in the past and you cannot change that even if you want to but remember you are also robbing your chance of present happiness by holding on to them.
The negative thinking breeds negative energy and can create havoc with your emotional well-being. Similarly, some are worried about the future especially when everyone knows that you cannot predict what is going to happen. All this necessary worrying gives birth to negative energy that takes the face of misery, depression, and nervousness.
If you are sincere in your efforts to remove negative energy from your environment you need to stop thinking about either the past or the future. Instead, concentrate on the present scenario and find joy and happiness in all the things which life has to offer.
3) Practice forgiveness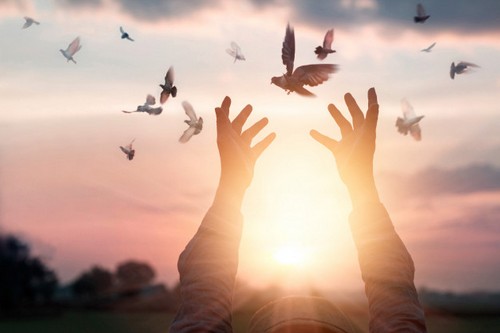 Negative energy feeds on anger and bitterness to grow in leaps in bounds. You cannot achieve inner peace until and unless you let go of your resentment. This is possible by forgiving others as well as yourself. When a person holds on to a grudge it hampers his ability to feel and show love and kindness.
The space in his heart becomes occupied with anger and it feels like a heavy boulder is in his heart. You need to get past the pain and start loving yourself before you can feel the emotion for others. If you want to remove negative energy from your surroundings start practicing forgiveness so that you can once again open the doors of your heart and let in positivity.
4) Spend time with positive people
The surroundings matter a great deal as it helps to mold your behavior accordingly. When you are surrounded by everything good in this world the aura around you shimmers with positive energy. Similarly, when you allow unhappiness, cynicism, resentments, discontentment, depression and nervousness in your life you encourage negative energy in your atmosphere. If you want to avoid negative energy simply spend more time with positive people who are smart, kind and driven towards achieving inner peace.
Their contentment, happiness, love and emotional stability will easily remove negativity from your sphere. Choose friends that will make the day bright and happy by their presence.
5) Be happy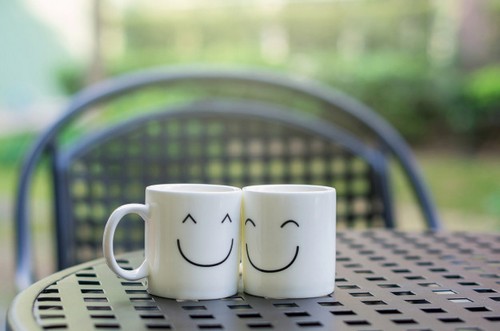 When you are unhappy the whole surroundings turn sad and give rise to despair and negative energy. Bad mood and heavy heart make you irritating and you like to tear everything down in anger. Remember negativity will spread through you to every corner of your surrounding and make you feel suffocated.  Embrace positive feelings by doing things you love like singing, dancing, reading or listening to music.
This will make you happy and keep you energized for a long time. When you shift your focus you can easily reconnect with your inner self and avoid negative energy.
6) React positively
Be aware of the world around you and understand the balance of nature. If you want to avoid negative energy you must counter it with good and positive energy. This is possible by tapping your inside strength to do something worthwhile in this world. Be compassionate and help others who are in need, create a happy atmosphere by making positive conversation, and do simple things that will bring a smile to a face. An optimistic attitude and light conversations is an antidote for negative energy.
7) Try to find solutions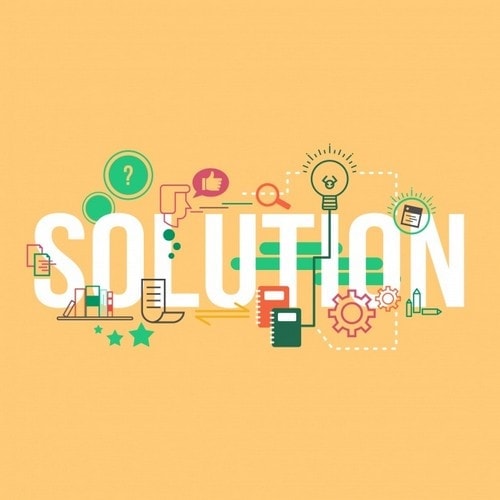 Stop dwelling on why things went wrong in its place start focusing on finding solutions to the problem. Remember criticizing or blaming others will not offer viable solutions. It is a sign of negativity.
Save your energy by not thinking about the pessimistic aspects of a deal instead focus on the various positives in the transaction. When you change your focus on finding solutions not further problems then you respond to the positive energy and avoid negative energy around you.
React to the circumstances by contemplating and doing things in a good manner. It is your behavior and positive energy that offers new and better opportunities in life.
8) Let your guard down
You have to open yourself to genuine feelings if you want to live a full and happy life. Both negative and positive energy will try to grasp you in its arms but ultimately it is your choice. Make a wise decision so that you do not let the negative feelings enter your domain.
Be supportive, compassionate and helpful and see the difference in your surrounding energy. Talk to different people and give them a reason to smile and connect with you. A kind word is all it takes to bring a person on your side hence remember to spread humanity in the world. Let your guard down to avoid negative energy.
9) Be supportive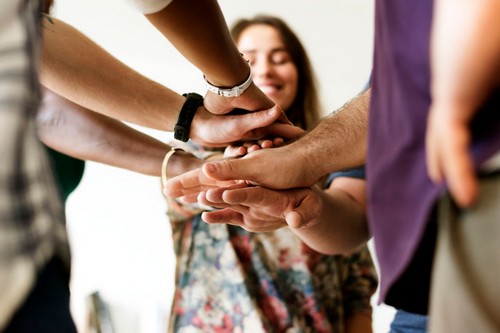 Sometimes people need help desperately and it is at such times that you can be supportive of the people in need. The empathy to do something for the needy will encourage positive energy in your atmosphere. Counter crying, anger, and outbursts with a helping hand to force the negative energy to leave the field so that positivity in the form of love, kindness, and compassion can occupy its place.
Show people that they are not alone in difficult times. Never be judgemental because you do not know the circumstances that have led the other person to adopt this behavior. Be supportive so that you can easily avoid negative energy.
10) Meditation
When you feel the presence of negativity in your surroundings it is better to take out a few minutes for yourself to avoid negative energy. Sit straight in a quiet place and close your eyes. Start deep breathing exercises and meditate to control your erratic heartbeat and irregular breathing. Visualize a new scenario where everything is good and fine in your life.
This will create a happy atmosphere and encourage you to find your balance. Meditation, exercises, and visualization will block the negative energy in your surroundings and will gradually force them to leave it clear for positive energy.