At some point or other anyone can face a financial emergency. If you have kept a separate emergency fund for such an occasion well and good but if you are not prepared then you need to borrow it. Asking someone for money is never an easy task as the conversation tends to become awkward. Is the amount small or large, will you be able to pay back in time, can you afford the interest rates, do you want it from financial institutions or moneylenders, or do you want to be safe-sided and ask your friends and family first are necessary questions that need to be addressed?
Involving money in any relationship causes stress but sometimes we do not have any option left and have to take the necessary step and ask someone for money.
1) Ask for advice before money
You are in need of money urgently and you might have to borrow it. You are not sure what to do in the circumstance. Ask for advice from a trusted source. It is not necessary that he is the one who you will be approaching for the money later on. Go to that person who you think is equipped to offer impartial and honest advice. Put forth your situation and listen to what he has to say.
Remember you are not bound to follow it. It will help you to come to a better understanding of the situation and clear your thoughts to make decisions accordingly.
2) Choose the right person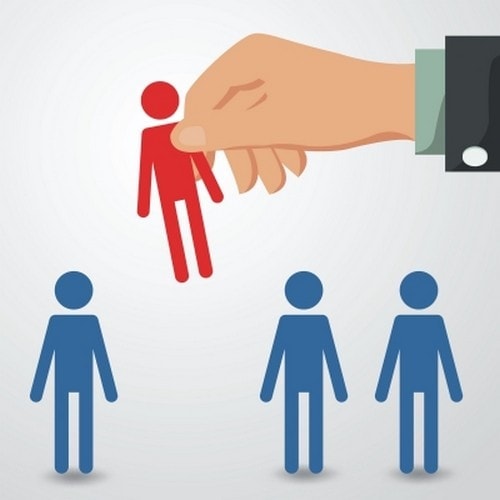 If you are in financial difficulty you need to ask someone for money. It is important that you decide beforehand whether you will go to a moneylender, financial institution or friends and family to borrow it. Bringing money can ruin friendships and family relationships hence you need to be clear in your thought process. This is the time to think about yourself first so go through all the probable options and decide on the best two for you. If you ask someone who himself is trying to meet ends it will not be possible for him to do so.
Think about someone who has a close relationship with you and has enough money to help you. If you have chosen someone near and dear to you it is best that before approaching him you think of every small thing that you would like to discuss with him and practice it so that you can put forward your case in a clear manner.
3) Give him an easy way out
When you ask someone for money it does not mean that he will have to lend you the necessary sum. Be prepared for a no. In case the other individual is not interested or is not in a condition to part with his money then do not force him to do so. Instead of pressuring him it is better that you move to the next name on your list and try approaching him for the same.  A reluctant individual will try to set hard terms and conditions for loan repayment that will work against you.
4) Take the whole deal seriously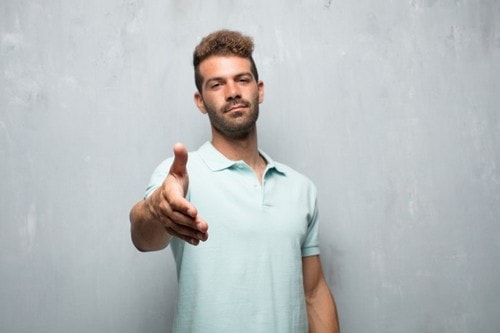 If you have selected a friend or family member for financial assistance it becomes important that you take care of the arrangement with respect and trust. Borrowing money is not a trivial issue. If you have to ask someone for money / cash it becomes your personal responsibility to consider the matter a priority and deal with it accordingly. Be forthright and realistic. Talk with him directly and tell him exactly the amount you need and for the duration you need it. It is better to let him know when and how you are going to repay it so that he can come to a decision easily.
If you have created a viable plan then share it with him.  Show him that you are taking the whole deal seriously and are not trying to gain any undue advantage of your relationship.
5) Do not haggle or negotiate too much
If you have asked someone for money /cash and he is a trusted friend or family member then avoid any bargaining over small details. It will reflect you in a bad light and the other person may pull out of the deal. Do not let him regret his decision because of your continuous negotiation. Be clear in your requirements and present a range of options. If his terms are not to your liking refuse politely and inform that it would not be possible for you to accept the terms. Let him arrive at a deal that will be better for both of you and show your gratitude with a heartfelt thanks.
6) Legitimatize the deal
It is better to be professional in money / cash matters so that the personal relationship remains intact.  When you ask someone for money / cash it is better that you initiate the conversation about legitimizing the deal. Your friend or family member might be hesitant to approach you about it hence it becomes your moral responsibility to make the terms fair for both the sides. Talk about paying interest as this will demonstrate that you are serious in your efforts and will pay back the amount as soon as you can. It is better to discuss every nitty-gritty detail so that you both can make this deal with a clear mindset.
7) Get it in writing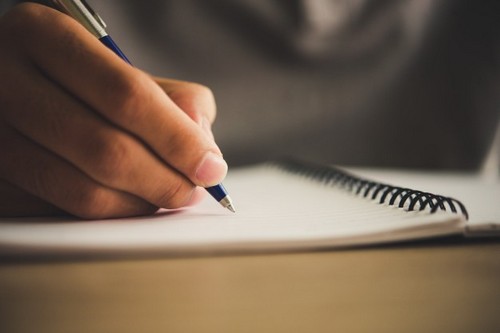 When you ask someone for money / cash it is understood that everything will be put in writing. It is safer for both the parties involved and will later avoid any misconceptions about the arrangement. In order to legitimize the deal a signed document regarding conditions and terms is a necessary but hard fact of life. A notarized document is a safeguard that defines the loan amount, interest rates, penalties and collateral if any and repayment plans.
8) Repayment plans
Have a clear repayment plan in place even before you ask someone for money / cash. You must be mentally prepared with your viable options and how are you going to execute them to the best of your ability. When you have arranged for the money / cash it is best to let the individual know upfront about your repayment plans and ask him whether he is comfortable with it. If not then make the suggested changes. If you do not like the said changes it is better to clear them beforehand so that it does not pose any problems later on.
9) Pay the loan early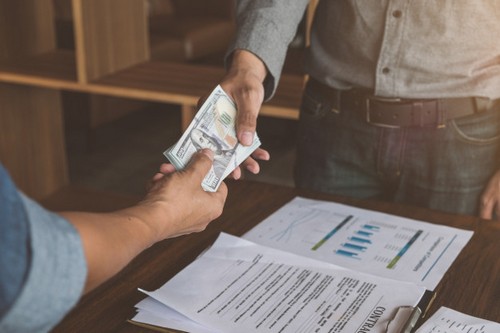 You had to ask someone for money / cash because of some serious financial issues and now you are capable enough to repay the loan even though you have still some time left according to the terms and conditions set up by both the parties. Do not wait for the exact day so that your friend has to approach you for his money / cash back. It is better if you arrange for the transfer as soon as you can and inform him accordingly. This will create a favorable impression on the other person and if by any chance you are again in need of help he will not hesitate to offer it willingly.
10) Return the favor
You never know what will happen in the future. In your difficult days, you had asked someone for money / cash and that person had helped you willingly. By God's grace, you were able to return it within the time period. If that friend is in any financial difficulty then it is your turn to return the favor. Be gracious enough to do so. He had shown you kindness and now it is your turn. If you are in a good financial condition then help him and if you are unable to do so then be his moral support and help him achieve his goal via other means.
Thank you for reading our article about ask money back from people or family
leave a comment if someone owes you money too, and you have no hope of getting it back from people