Reviews build trust and prove that the company is legitimate and already has satisfied customers in its belt. It is a powerful tool that has the ability to influence sales figures of a company as more and more people are following them to come to a purchase decision. Encouraging customers for a review seems like a daunting task which needs delicate handling.
Earlier the organizations were least bothered by them but with time they have recognized its power and have changed their mindset. They are creating viable action plans to solicit favorable reviews that would ultimately encourage the customers to purchase their items. 
1) Ask in person
The best scenario is the direct approach and you need to ask for a review in person if you really want it. It is very effective especially if your salesperson has been very helpful and has been able to create an emotional bond with the customer.  In the end, he can explain how the review is going to benefit the company as well as other customers who will read about it and gain further knowledge about the products.
This appreciation will encourage the satisfied customer to take a few moments out of his precious time schedule. When the customer offers unsolicited praise then is the best time to make your move and ask him for a quick written review.
2) Create opportunities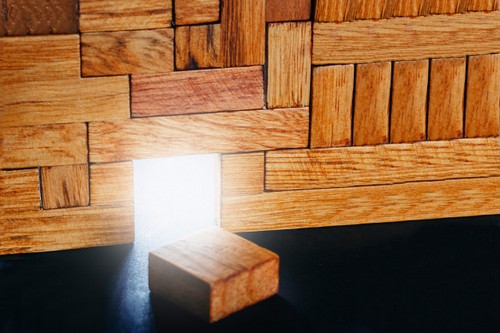 Create a team of several individuals who will be on the look-out of satisfied customers and will talk to them about their experience in the store. When a customer has made his purchases and is about to leave let the store associate approach him and ask him simply about the experience of buying from there. Is he satisfied with the products, was he able to buy everything he needed and did the staff offer the necessary help are some viable questions? Try to read the customer and if he seems happy and satisfied thank him.
Now ask him for a review and emphasize that the company would love to share the feedback with potential customers. Do not ask a person if he is in a hurry or seems short-tempered to you as it can result in a negative review.
3) Create incentives for customers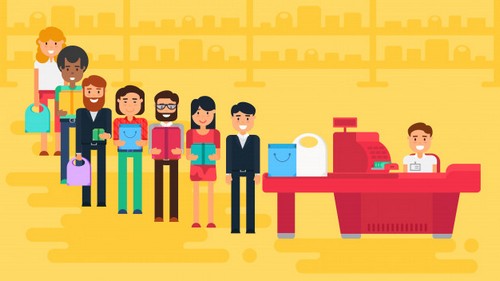 When you look at your blog page and find several reviews you are unable to contain your happiness especially if you read from someone that the reviews left by others have helped him in making a firm decision to buy that product. He believed that the item was genuine and worthy of a purchase after going through all the reviews. Make sure that people continue with this practice.
You can select a reviewer randomly or someone who has written a very fine one and offer him a gift, coupon or any other incentive that will encourage others to do so also. Give the incentive for writing a review not writing a positive one as people will think that you are bribing them and it might prove harmful.
4) Create incentives for employees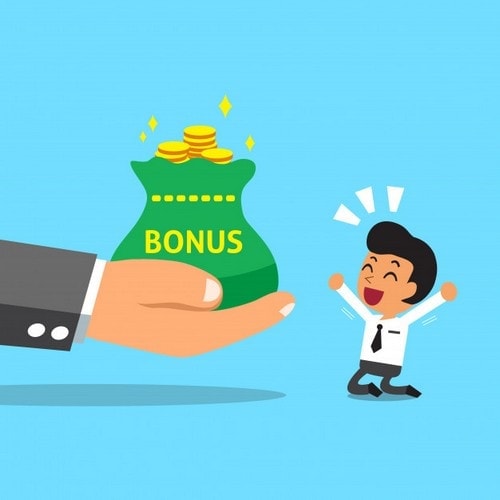 Encourage your employees to give one hundred percent to the customers by offering them several incentives. This will give them the necessary boost to work a bit harder in order to achieve the company target. Create a system where an employee needs to garner at least twenty to thirty reviews per month. Let it show with appreciation stars on his feedback history.
When he asks for a review from a customer and achieves his target give him compensation in the form of free lunch, a free coupon, or a bonus. Make sure that your employees do not start hounding the customers for reviews as it can create a negative impact on your company.
5) Asking via email
Email reviews are in great demand nowadays as people are becoming more and more inclined towards reading on websites and different portals. The best thing about email review is that you can approach a customer even if you did not have a personal meet with him on the day he visited the store. The drawback is that you do not know firsthand whether he was satisfied with the products and services or not. It is better to conduct an internal survey to pre-screen the customer to know about his mindset.
If everything goes according to the plan then send either a personal or organizational email and ask for a review on a public platform that can be read by other probable customers. Do not ask for a review from a person who is upset in the internal survey as a bad review has the potential to harm your reputation in front of other customers.
6) Include a review column along with the bill
The best way to ask for a review is to include a column in the purchase bill. Persuade your customer to write a few lines if he is satisfied with the services. Tell him that his bill is being made and if he has the time could he write the review as it would have an impact on the salesperson who was helping him.
This will encourage the customer to go the extra mile for the staff who had offered his services and necessary information to make their experience easy and better.
7) Make it easy
When you ask for a review have you set up proper steps that will make the experience easy for the reviewers? Keep it basic and simple so that any individual with a little bit of knowledge can also handle it efficiently. Most of the outlets have simple machines that need to be pressed just for yes and no and move forward to avoid confusion and save precious time of its customers.
It is important that the customers can reach company websites easily and write a review in a few sentences.
8) Respond to negative reviews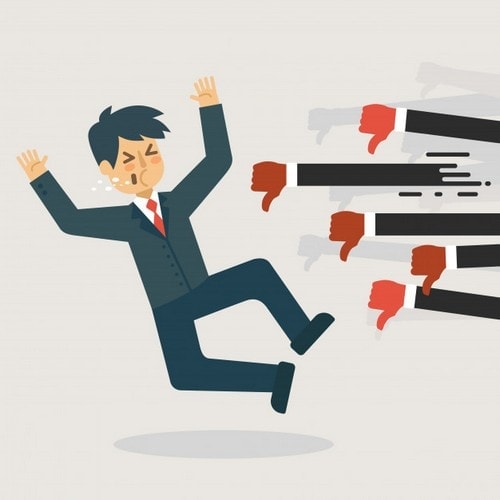 Some people think that if they ignore a problem it will go away. If they find something negative written about their company they either delete it or ignore it. Both the scenarios are not good for your company. It needs a matured handling hence let someone with experience do so. Read the review carefully and determine what the actual problem is. Now find a solution and offer that to the customer along with sincere regrets.
When senior staff approaches someone in person even with an email it creates a favorable impression on the other reviewers and customers. The willingness to sort out the problem looks genuine and you can easily convert the probable and dissatisfied customers to happy and regular ones.
9) Thank the reviewers
Create a special team that will pay close attention to the review system. Employ associates for asking the reviews personally at the store and send personal emails to ask for one from satisfied customers. Appoint some people to go over every response on your website. It is considered good manners to thank every one of them who has taken out the time from his busy schedule to write a review for you.
Be personal and frame a reply that will let the customer know that you have read and appreciated his kind words.
10) Organizational initiative
Good and positive reviews bring credibility to an organization. Some employees are determined to get a review whereas others do not bother to ask for one as it does not have a direct impact on their paycheck.  It is important that organizations recognize the power of reviews and encourage their employees to work personally towards achieving them.
Make your employees an integral part of your organization and tell them how they can contribute to the success of their company. Stress the importance of each review and let them initiate a system where they send ask their clients face-to-face and also send personal emails to ask for a review.