If you are you waiting for your boss to notice your accomplishments and offer you a raise then I am sorry to disappoint you but there is less than 1% chance of such an occurrence. Asking for a raise is a nerve-racking experience no doubt so better time it properly.
Formulate a plan instead of going in blindly as it will increase your chances and result in a positive outcome. Do not feel awkward and diminish your chances instead be confident, reasonable and prepared and initiate a conversation to the effect. Remember that you have contributed a lot towards the growth of your company and deserve it.
1) Know your worth
Every available job in the market has a price that is estimated as market value. What is its actual worth can be determined by talking to peers in your own company or relevant companies in the market? There are several online sites that can prove an immense help in making a viable comparison. Figuring the actual market rate is never an easy or straightforward task.
Several factors determine and influence the salary of a person. Get a good idea of the estimated amount and then decide are you underpaid or is your salary at par with the market rate. In both cases, take a decisive and confident approach and then ask for a raise.
2) Be realistic

You want to ask for a raise but it is a very complicated task and can prove overwhelming if not handled properly. Be pragmatic and determine your own as well as the job position's worth. Now decide how much of an increase can you respectively ask for and which the company can adhere to.
Has it been more than a year since your pay was raised and have you worked to the best of your ability so that your performance review shows growth are important queries that need to be addressed beforehand? If you have been in the job for only one year then it is not realistic to ask for pay raise so soon. Several companies have a clear agenda that they are not going to give a promotion or raise before a minimum of two years. You must have a clear picture of the rules before you ask for a raise.
3) Timing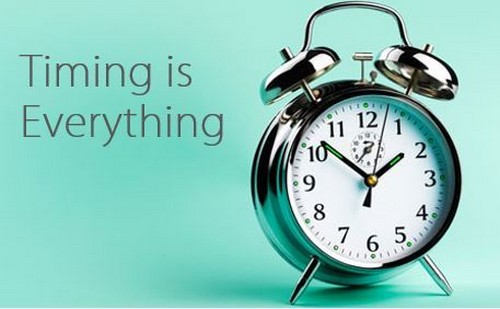 A great legend has said that it is all about timing and his words have proved themselves over and over again. Remember this advice when you ask for a raise. The best time that anyone can find is one when your company has fulfilled a very good and complicated project and it is your efforts that have proved a turning point in its success.
If you have been given new responsibilities or have solved a huge problem are also good circumstances where you can cash in your popularity with a promotion. The worst timing can be when you have made a goof-up and a project has suffered for it, or the company is going through a cash-crunch or your boss is having professional or personal problems. Be intelligent, think carefully and then go for the kill and ask for a raise.
4) Gather your facts
Note down your accomplishments since your last pay raise and its effect on the organization. What positive impact your presence has made to the company is an important question that needs to be told to your boss in terms of facts and figures.
Be specific as nobody can refute the evidence and then ask for a raise. Emphasize on all the good leads that you have helped to generate. Research; gather all your facts, make a file and then figure out your next step of action.
Now go through it a few times so that you can make any viable changes and you yourself can become familiar with all the information. When you are in the presence of your boss you cannot open and then list your accomplishments. Be thorough so that if he asks any related question you will be able to answer it promptly and smartly.
5) Practice salary negotiation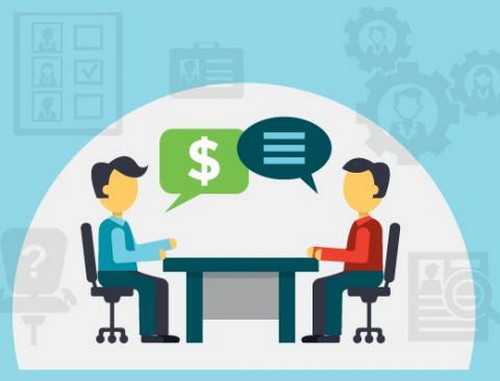 Salary negotiation is an awkward conversation that might prove difficult for both you and your boss. It is better you prepare for it in advance and then ask for a raise. Take a friend's help and go through the steps as if you would in an office.
Prepare all the questions, answers, counter-questions and related answers. The best thing about engaging a tough friend in your cause is that he will be able to give you his suggestions on ways for improvement. The session with your boss is going to be a tough one so prepare accordingly. If you are unable to get help do not dishearten as one of the best alternatives is to practice is in front of a mirror. It will give you a rough idea of what is to come and boost your confidence levels.
6) Set up a professional meeting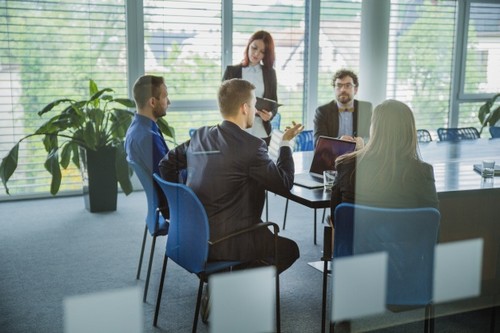 Raise and promotion is professional issues and need a professional setting for a discussion. Set up a meeting with your boss to ask for a raise. It is a professional discussion and like all others inform him beforehand of the issue so that he also comes mentally prepared for it. Meet him with all the relevant information and present your case.
Do not raise any personal issues at this time as it might hinder your case because no one likes integration of emotional and personal issues when you are having a serious discussion. Highlight your responsibilities and achievements in a brief manner and put forward data of competitive salaries if you have one.
7) Do not beg for favours
Remember it was your idea to ask for a raise and it was not any random thought. You came to this decision after a great soul-searching and have gathered the necessary data and information to back you. This is not the time to be hesitant, have confidence in your ability and your data that has helped you so far. Emotions have no place in the workplace.
When you are talking to your boss emphasize only on facts and figures not on his emotional connect and professional bonding with you. No need to demean yourself by asking for favours. Remember you deserve it and hence you will achieve it.
8) Favorable impression
Impressions matter a great deal in both personal and professional settings. Before you ask for a raise make sure to create the right impression. Dress the part in a well-ironed formal dress, matching footwear and minimum accessories.
A polished look gives you the necessary confidence to speak and act accordingly. Speak with respect to your juniors, peers and top-brass equally and you will create a favorable impression amongst everyone.
9) Show your commitment to the company
Loyalty is an admired trait. If you have been working in this company for a length of time then this is the time to remind your boss about it. Emphasize on all the projects you have handled and which have earned huge revenues for the firm.
It has been your hard work and long hours that has played a part in its success. Show your commitment and loyalty to the company and then ask for a raise as he will become receptive to it.
10) Don't stop at a NO
The world will not stop at a no from your boss. Do not let his negative answer have a great impact on your life. Everyone stumbles a bit in his pathway but a winner gets up and tries again. You can think it as an opportunity for further growth and ask him to give you his personal review.
Ask him about the steps needs to be taken to achieve better efficiency so that you can get a promotion the next time. Follow it for a considerable period and then ask for a raise again.
Liked this post? Check out these detailed articles on
Topic of Careers
Alternatively, check out the Marketing91 Academy, which provides you access to 10+ marketing courses and 100s of Case studies.