Do not assume that you are eligible for a promotion every year just like a bonus. The facts of real life are very different in present-day conditions. Very few bosses are interested in handing out a promotion within a reasonable time-frame.
Instead, they wait for their employees to raise the issue and then they make an effort to consider it as an option. Asking for a promotion is a stressful occurrence that could turn into something distasteful if not handled appropriately. Be confident of yourself and your achievements because you have to realize your worth before you impress others.
The ultimate aspiration of every employee is to reach as high as he can and this is possible via frequent promotions in his professional career.
1) Do your homework

It is important that you do your homework before you ask for a promotion. Is the position you are coveting available or will be available soon? Go and talk to the person who is currently in that position but make sure that he will be leaving it in the near future. If he is known you can ask him for help in achieving your desires as his recommendation can prove fruitful for you.
You can also conduct thorough research and come up with a viable game plan after knowing how others have achieved a promotion successfully in your company. Preparing ahead is a sign of a mature and intelligent employee and your enthusiasm will work in your favor when you will deal with your boss.
2) Build your case
You have decided on your course of action and now is the time to build your case. You just cannot randomly ask for promotion as it needs deliberation and effective strategy if you want it to be a complete success.
It is important that you make a detailed list of your accomplishments since your last promotion. How many projects have you handled individually, how many as a team, what is your success rate, and has your company benefited from your services are viable information that needs to be jotted down? Be specific and highlight your exceptional services and talents. Always try to gather as many facts and information as you can in written form because written words have more credibility than oral ones.
3) Show your leadership qualities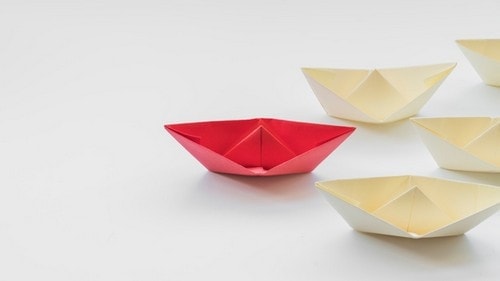 Before even scheduling a meeting you can put forward your case gradually over a period of time. A strong work ethic is admired by everyone, work on it and get along with every employee from juniors, co-workers to top-brass.
Superiors are always in the look-out for people who have leadership qualities show them your traits by demonstrating your strengths. Be consistent in your efforts. Offer motivation to co-workers, take up the leadership mantle with ease, offer viable suggestions that would benefit the team and ultimately the company and manage any difficult situation with aplomb without involving the top-brass in it.
4) Show nothing is out of your reach
Create your own ideal situation and show that nothing is out of your reach. Start asking for more responsibilities and show them how adequate you are to handle it with your usual composure. Do not take on too much at the onset as it must be a gradual process with one responsibility at a time so that you yourself can seep inside your role effortlessly.
Yes, it is all speculative and you can land up with all the responsibilities but no promotion. Don't be disheartened nothing ever goes to waste in this world and your efforts surely won't. Even if the top brass does not acknowledge your efforts they know about it is more than enough and at the appropriate time, you can reap the reward which you have sowed diligently.
5) Be positive and cool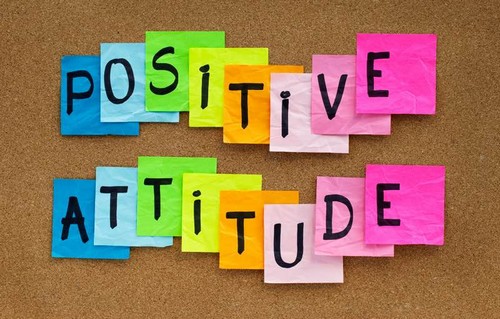 The employees that retain their cool at the times of stress are revered in an organization. They are a role model that everyone looks up to.
Be that person and retain your positivity and cool demeanor. Start cementing your position with a positive attitude before you ask for a promotion. Meet deadlines, complete projects, ask intelligent questions at the meeting, give viable suggestions, keep your clients satisfied and your co-workers happy and show that you are ready to take on new mantles easily.
6) Timing
There will never be a so-called perfect timing for an interview with the boss. No matter how much you try this discussion is going to be a bit awkward for both of you. Just gather your facts and go ahead with your decision to ask for a promotion and you will find the right timing in your mind.
The best time for a meeting is obviously after your work review as it will highlight all your achievements and accomplishments for the world to see. You can grab this opportunity for a frank talk about your promotion and get a general idea of what is to come.
If you see that other employees in your company are moving up the ladder or are leaving the company then both situations can prove beneficial for you. Do not wait for a perfect time for too long as you yourself might lose your nerve and will not be able to approach your boss to ask for a promotion.
7) Ask for a meeting
Professional settings are the best way to handle sensitive and work-related issues. When you have decided to ask for a promotion set up a meeting with your boss.
It is best if you also send an official email to your boss requesting the meeting and informing him of your desire to approach the topics of performance and promotion beforehand. You do not want him off-guard as it will prove harmful to you. Better let him know in advance so that he can come prepared as well.
8) Preparing for a meeting
Preparing for a meeting is, in fact, more important than setting up a meeting. It is important that you are fully prepared for every eventuality. Make sure your resume is updated and keep aside a separate copy for your boss. You have written down your accomplishments, review and highlight the main points with bullets and keywords.
Add your research papers on similar jobs and the salary and job profiles in relation to yours. Prepare a presentation that will look up-to-date and efficient and will highlight your professional capacity to the maximum. Make a separate file for your boss with all the relevant paperwork before you ask for a promotion.
9) Be confident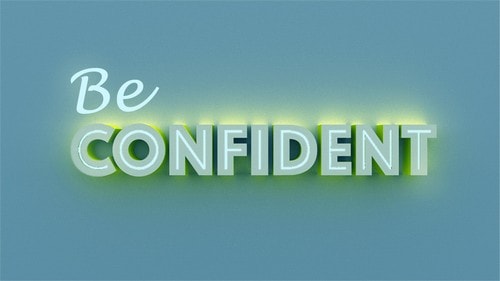 Confidence is the key to success. It is important to believe in yourself, your abilities and your accomplishments till date. Simply carry this confidence and self-belief to the meeting room and answer to every query in a dignified, calm and collected manner.
Your behavior must reflect your professional efficiency and your boss must be impressed with your capabilities and approach to give you what you desire. Your attitude will have a direct impact on your overall outcome hence maintain a positive body language and approach that will leave a lasting impression on your boss's mindset.
10) Follow up
If you have achieved a promotion then all is well and good. Thank your boss personally and ensure him that you will continue with your good work. If not then don't be disheartened as it is not the end of the world.
You have just stumbled in your path and now is the time to get up and again start on the pathway with renewed drive and determination. Ask your boss politely the areas which you should work on and then follow the tips diligently. Work on achieving new skills and honing the existing ones. Do not let your disappointment reflect via your actions as it can have serious repercussions. It is the time to rebuild so that you can again ask for a promotion.
If you liked this article, we bet that you will love the Marketing91 Academy, which provides you free access to 10+ marketing courses and 100s of Case studies.