A recruiter's job is to hunt for potential candidates on behalf of organizations. He finds the employees for the job not vice-versa. A recruiter can be an independent worker or can be associated with a recruitment firm or a business organization.
A strong brand name is essential if you want probable employees or employers to approach you for your services. In today's competitive world it is necessary to get hold of a good recruiter because it is their responsibility to hire new recruits.
They are aware of all the job openings and have the authority to call anyone for an interview they deem perfect. It is a lot of power and when you are actively searching for a job then it is the recruiter who seems like a golden opportunity that can help you find your right fit.
1) Introduce yourself in an impressive manner
First impressions count a great deal. If you are able to make one at the onset you will be easily able to gain an opportunity for conversation.
A ready smile with genuine warmth is always welcome. Don't start your conversation with your resume as it is not the right way to approach recruiters. Introduce yourself with your full name and offer a firm handshake. It is an icebreaker as people admire those who are warm and confident. Their body language must project a positivity that will maintain the interest of a recruiter so that he will take the introduction to the next level. If he is not interested then he will freeze you over.
2) Conversation
Open and honest conversation is the next step in handling a recruiter. You want to approach a recruiter then it is necessary that you create a favourable impression so that he becomes interested in a one-to-one conversation with you. Establish a rapport with him and tell him about your aspirations and ask what he is actually looking for in an employee.
The important thing to ask is whether he is satisfied in his job profile. This will tell you about the work culture of that company. Maintain a positive and enthusiastic approach so that the recruiter becomes impressed and starts considering you for the required job.
3) Can you review my resume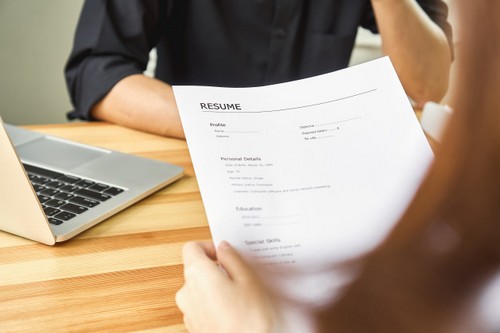 When you see that a recruiter is impressed by you and is receptive to your talks you can ask him to review your resume. Professionals charge a lot of amount for reviewing a resume and if you can find someone who can do so as a favor then good for you. He may suggest someone else for it if he does not have the time to do so. You can also ask for a quick review so that you can know where to improve.
4) Endorsement or recommendation
If a recruiter is impressed by you he will surely hire you for a suitable job. It is necessary to approach recruiters with your resume. People working as recruiters are linked together and are aware of who is in the look-out for employees with specific job profile.
They will endorse the right candidate for the right job and even recommend them to their friends and acquaintances.  You can ask him whether he has a job suitable for your qualifications or does he know about anyone who is looking for an employee with your skills and knowledge. Portray yourself in an encouraging light so that it may seem as if the organization would benefit from your services and it would prove a mutually beneficial decision for both.
5) Ask the recruiter about the company
When you come to know that a recruiter is working for a particular firm you can arrange a meeting or meet up with him at an event for a viable conversation. You can approach recruiter directly and after introducing yourself can ask him about the company he is working for.
Yes, you must have researched about it and think you know almost everything about the organization but let me tell you listening to him will give you a better insight about the recruiter's mindset as well as about the organization he is working for. Homework is good as it makes you prepared and confident but personal one-on-one is even better as it brings you in limelight.
6) Ask recruiters about the employees in his company
Asking about the employees in his company is a great way to approach recruiters. You can also ask him about his own work experience and whether he thinks that you will be the right fit in their work culture. It encourages healthy conversation and as people love talking about themselves he will also be inclined to give you more information than was available to you earlier.
All the information that you gather from the recruiter will help you in understanding the organization a bit better and you will be able to decide whether you want to join the company or not.
7) Come prepared with your elevator pitch
The person who is prepared and ready to face the world will always move forward in this competitive atmosphere. Gather the required information, organize the first-class resume and prepare the right pitch to talk to any recruiter for a job.
Now when you have found the right person you need to approach recruiter and impress him with your elevator pitch. One needs to be diplomatic, honest and forthright while describing you to others. Make sure you do not utter any fake accomplishments or embellish truth as it can cause you grave harm at a later period.
Frame it in a manner consistent to your accomplishments so that it boosts your credibility. Describe how you can add value to the position you are being considered for. Emphasize on your uniqueness, your credence, knowledge, skills, and your experience.
8) Give him your resume
The direct way is the best way to approach a recruiter. Give him your resume so that he can go through it and decide whether he wants to recruit you for the available job or not.
Always ask for his contact details so that you can follow through and inquire beforehand when you should make the necessary contact the next time.  It is possible that your CV might become one of many so it is important that you give him a copy and not the original documents.
9) Follow up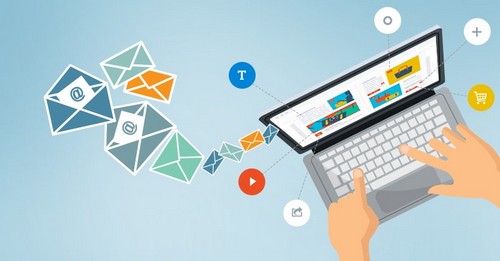 Etiquette demands that you follow up within 48-hours via an email. Do not send an SMS. In a professional environment, it is best to stick with an email. Make sure you are writing a precise and descriptive subject line so that he can easily understand what it is about.
Most of us have the tendency of not reading lots of emails that we deem unimportant. When he reads your subject, it is necessary that he remembers your conversation and is ready to read it and take it to the next level. Ask him for a next meet so that the process continues and there is a chance of him hiring you for the job.
10) Find a balance between eager and respectful
When you approach recruiters for a job it is necessary that you maintain your decorum and professionalism. There should be a balance between emotions and your professional attitude. Do not become pushy in your eagerness.
Yes, it is an opportunity and one that does not come very often but deal with it in a practical manner. You can only give your best and maintain your honest and forthright manner it is now upon the recruiter how he perceives your CV and makes up his mindset about you for the job. Always be respectful even if you do not like his words or even his style or approach. You cannot compare yourself with him. Think of it as a test that you need to pass to move forward in life.