Do you know how to approach recruiters on LinkedIn? Well, if you don't then there is no doubt about the fact that you will have a lot of help from us.
LinkedIn being one of the best Social Media Platforms for professionals offers great opportunities to connect with recruiters and get the best-suited jobs.
When you have an online presence and want to have a job, one of the most important things that you need to have is a degree of professionalism. This only comes from having recruiters on LinkedIn. We all know that LinkedIn is one of the best platforms on social media. So, you need to make sure that your professional group also has a lot of members from LinkedIn.
The site and platform LinkedIn has been offering a great connection in between different professional across the globe. Of whatever profession you are, having recruiters in your list can be of great benefit to you.
Now don't think that you will have to do much more than required in order to get the best results. Well, to be honest, adding the particular recruiters to the network that you have doesn't really take that much of an effort.
All you have to do is type 'member' into the box of searching and you are all set. You might also have to put in your location as well. Doesn't that seem to be simple enough, people?
There are many different ways to approach recruiters on LinkedIn and we are going to share some of these options with you.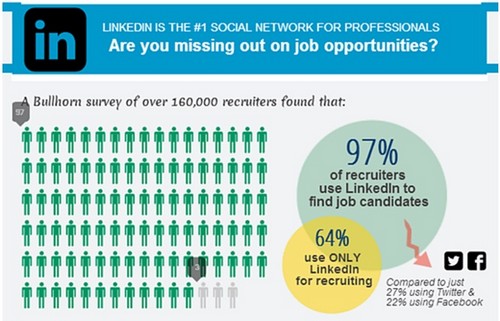 How To Approach A Recruiter On LinkedIn?
Here are some of the tips that will help you approach recruiters on LinkedIn. Make sure to follow these tips that we have for you in here.
1) Search The Recruiters
Searching for the recruiters is not that difficult that it seems to be. You can easily get in touch with many of them by searching with the word 'recruiter' in the search box. Do not forget to add up your location in the 'location' box so that you can get in touch with the right options.
You can also make use of the 'All Filters' option to specify your search even more. If you know an employer by name, you can even type the name and search. If you are not aware of the employer's name, but you know the name of the school from where the person has graduated, you can even search using the school name.
There are also a number of times when you are connected with a recruiter through another person. You can search for that person and then check the option of More connections to explore. To invite the person to connect with you, you can send a message that is relevant to your search.
You can also search for recruiters under the segment 'People You May Know'. Here there will be some whom you do not know but still they are going to be of great networking.
2) Use Advanced Form Of Search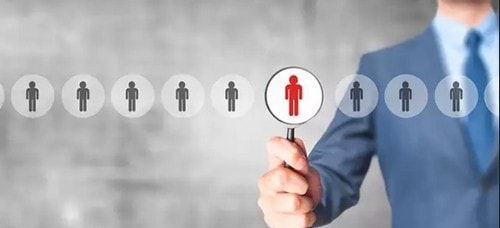 When you want to approach the people, then you have to find them first, right?
You need to make sure that you use the best options available on LinkedIn to find the ones that best suit your needs.
For example, in case you want to apply for a particular position in a staffing agency and need to find a recruiter to help you out, the advanced search options are going to help you out with that.
With the help of these options, you will be able to find recruiters that fit the requirements and the interests that you have. You need to try out this particular method to see what we are talking about.
3) Make Investments In InMail
If you have not yet heard about InMail, then you should research it. Well, this amazing tool is the best way to make sure that people who are looking for recruiters get their chance to send messages to different hiring managers of their choice.
Another one of the great things here is that there will not be any restrictions on the word limit as well. Now, what more could you possibly want, right? This is certainly one of the best things to try out for sure.
4) Make Improvements In Your Message
If you wish to have the recruiters delete your message, then you have to just do one thing and that is to create an exceptionally long and boring message.
However, if you want to grab the attention of the recruiters with your message, then there are many different templates that have the format of writing the message.
You need to make sure that you put some really unique details in the message. Improving the message to be sent to the recruiter is something that will get you the best of the results. Why not try it out and see how it works?
5) Make Sure To Include The Resume
Your resume is most important when you want to approach recruiters on LinkedIn. Since it is a professional platform, you need to make sure that the recruiters know all about your professional and academic achievements as well.
So, you always need to ensure that you have your resume attached with the message that you send. This will be the perfect way to getting the attention of the recruiters.
6) Keep Your Message To The Point
Having a lengthy message can damage your image in front of the recruiter. So, when you are writing it, make sure that you don't include lengthy details in the message.
Instead, keep everything short and precise. Not only will it make your message more interesting but it will also make sure that you don't use too much of your efforts.
7) Becoming More Visible
LinkedIn can be a great platform where you can get visible but you need to be aware of the limits and understand the right and wrong ways. You can join Groups that match your profession or industry. Here you can share your comments on various posts and conversations.
You can also start sharing any recent updates or news from your field on your homepage. If you are someone who is into writing articles and so on, you can add up some creative and innovative write-ups and publish them on LinkedIn.
8) Describe Your Profile Well With The Right Credibility
Make use of the right keywords to describe your profile well. There are some of the important parts that you should add to your profile.
a) Endorsements :

Apart from the job profile that you have, it is a great idea to highlight your endorsements. These endorsements will show your skills and hence will attract number of people, even recruiters to connect with you. To get more endorsements, try endorsing other people in your connections more often.
b) Recommendations :
Recommendations mentioned in your profile add up confidence in your profile. The recruiters can contact your recommendations to confirm to you. Hence, this increases your value in the eyes of the recruiters.
c) Causes or Volunteering :
This is another great option that is often overlooked by individuals. This is the section that talks about the activities that you do apart from your job. This talks a lot about your personality and hence can be a great thing to promote you.
d) Highlighting Contact Details :
There are a number of times when the recruiters like your profile but cannot contact you directly and hence often you may lose out some of the best opportunities in hand. But, of course, adding up your contact details such as your phone number, email address, and so on is totally your personal decision. This is because there are a number of times when there are adverse outcomes of this decision.
e) Connections :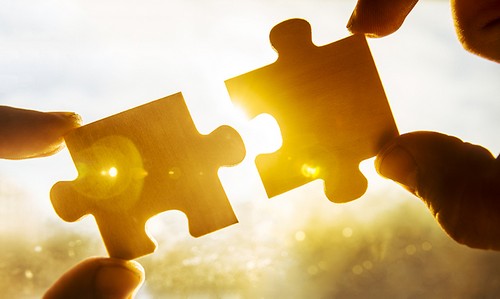 LinkedIn is a place to make contacts and connections. So, it is important for you to get open to the connections so that you can get more visible. You can make use of the settings of the profile to get connected to the connections as per your convenience.
The platform is such that offers you an open place to connect, talk, and ping anyone.
But this does not mean that you will keep on messaging like many others. You need to show up your worth first before initiating a communication so that you can stand different than others. This is because recruiters are also humans and hence they need something unique in you to go ahead.
It is always a great idea to start up with a question that is not directly related to the job search that you are conducting.
It is not about doing something extremely difficult. It is just about doing something that is smart enough to get your attention. When you are different and ahead of the league, the recruiters will already come up to you.
In Conclusion
It has been noticed that in countries such as the USA, LinkedIn is one of the best platforms for the recruiters to hire managers and other employees. Also, it is a great platform to check out about a particular professional before hiring. Thus, even the slightest of connections can be helpful in different ways.
So, these are some of the tips that you need to approach recruiters on LinkedIn. We hope that you find the best results.  By paying due heed upon aforestated tips, you will be adding up more recruiters in your LinkedIn list.
LinkedIn is for sure going to be the best platform for you to get the best-suited jobs.
What kind of job are you looking for? Share the details with us, so our experts can suggest you the right way to approach recruiters on LinkedIn to get your dream job.