The relationship between a boss and his staff is very precious and depends heavily on trust and faith. It is the boss that has a hand in running the place and assigning projects, resolving conflict, managing workload, keeping employees on their toes and making sure that the operations are running smoothly for the organization. Everyone needs appreciation, yes, even your boss.
You need to recognize his efforts and communicate your admiration via small things like giving him a helping hand and offering unconditional support during work crisis. When you support him you are making way for your own career advancement as it is his approval that will gain raise, referral or secure a promotion for you.
1) Arrive on time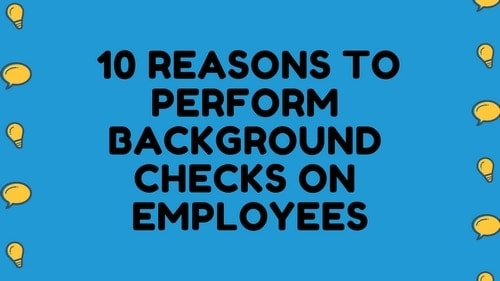 Nobody likes tardiness in a professional environment especially not arriving on time in the morning. A boss likes his employees to arrive before him and take care of everything. A smart employee will do just that to appreciate a boss.
He will arrive at least fifteen minutes early, adjust the papers on the table as per instructions, make sure every small detail is being taken care of and all relevant things are placed properly on the table. We all are creatures of habit and so is your boss. By now you are aware of all his habits make sure that he will be pleased with seeing an organized workstation and appreciate your efforts and punctuality.
2) Do not say that it's not your job
It's not my job are four words that every boss hates to hear. When he asks you to do something he expects that his orders will be carried out immediately. He is your boss for a reason and you cannot antagonize him for anything. It is better you do your boss's directive and stay on his good side.
One sure way to appreciate a boss is to do as he asks with a happy attitude and a smile on your face. Do you think that he is not aware that it is not your job? Are you sure that he is not testing you for some reason? The willingness to help out without it being in your job description will be remembered by him.
3) Offer your help
There can be several people working just under your boss's thumb to make his workload easier. Sometimes unavoidable circumstances can cause someone to take a leave on a day when everyone is busy with their own workload. Volunteer to cover that work and stay late to help out.
Dire circumstances have given you a golden chance to stand out and a smart employee will grab this opportunity with both hands and show his worth. One sure way to appreciate a boss is by taking his additional responsibilities on your shoulder and making his workload a bit easier. This will ease the pressure from your boss and he will remember such small gestures and appreciate them.
4) Take care of small things
Your boss has always helped you in times of need and it is up to you to reciprocate that feeling by showing him your gratitude. Maintaining a healthy relationship must start from your side with small things like a clean workstation when a boss arrives, his things in the right place and making sure that his mug of strong and steaming coffee is ready just as he likes it and when he likes it without any prompting.
By this time you are aware of all his habits so give credence to small things first and make sure that his work is not hampered by any irrelevant issues. Appreciate a boss by being at his back and making his life comfortable in the office.
5) Be direct and honest
Honesty is a treasure appreciated by one and all. It sets a benchmark that everyone follows. Appreciate a boss by being honest about yourself and your workings from day one. It will be reciprocated from his side also. Honesty begets trust and leads to a highly fruitful and long-lasting professional relationship.
Being direct in your communication will save a lot of precious time and avoid misunderstandings of any nature. If you have a question or a concern ask him directly within your limit in a professional manner. Your direct approach will reflect your honesty and work in your favor. A boss will go the extra mile for a direct and honest employee as he considers him worthy of that effort.
6) Appreciate a boss in group settings
When you are in group settings and informal meetings say a few kind words about your boss. Mention something nice which he recently did for you and show your gratitude. Appreciate a boss in a group for a recommendation for an award or for some other telling gesture.
Similarly, if your boss has received either an award or a recommendation congratulate him on his accomplishment.  Presenting your boss in a good light will earn you his trust and faith and will help you in climbing the ladders of success quickly.
7) Throw a surprise party
Everyone likes to party and chill out. If your boss has received an award or a recommendation, it is the time for a party. Do not go and ask one from him. It is his personal choice to give or not to give one. Appreciate a boss by arranging a surprise party for him.
Make all the necessary arrangements without letting him know. Make sure that you are not letting the work productivity of the office down by your planning. It is for extra hours so go beyond your office time to make it possible. After work just invite him for a meeting and take him to the surprise party. He will appreciate your efforts and acknowledge your contribution to his success.
8) Write a LinkedIn recommendation
Your boss has his profile in professional social media portal like LinkedIn. You can write a few good words describing his skills and highlighting his capabilities and post it on the LinkedIn page. People who read it will come to know about his professional image.
Appreciate a boss by enhancing his LinkedIn profile and giving him a worthy recommendation. People who work directly under someone come to know that person intimately and can judge him best. An approval from an employee gives him strong credence in a professional setting.
9) Share a handwritten note
In this world of advanced technology, everyone is striving to use technology tools for his personal and professional advantage. Most of us the people have forgotten the charm of simple things like a handwritten note.
A brief letter saying thank you or a card with a thank you note will be appreciated by a boss more than any other gesture as it seems personal and genuine. Appreciate a boss by giving him a handwritten note as it is rare and hence doubly precious.
10) Say thank you
Show your appreciation to your boss by two simple and heartfelt words "Thank You". These are tried and tested words and always leave a favourable impression. There were days when you needed help to complete a hectic workload and you got that without even asking.
You might have needed a day or few hours off to recuperate from your daily schedule and were given so, you were late because you son had missed the school bus and you had to drop him first are few things that your boss let it go as he knew and appreciated your worth. Now is the time to show that you also acknowledge his gestures.
The boss is also human and your kind actions and words will emotionally connect him with you. Saying thank you matters and hearing it matters more even in a professional environment. It is a great way to appreciate a boss.