Money and success go hand in hand and if you want to appear rich you must alter your appearance to signify wealth. Being rich and appearing rich are two different things. But what to do as in this competitive world it is the projection as well as the impression that matters than actual wealth. How many of you are actually super rich, less than 30%, and how many of you project yourself as a well-established rich person, nearly 70%.
Isn't it right? No matter the amount of wealth you have you need to portray yourself in a presentable manner that signifies your status and future aspirations correctly. Wearing correct clothes with the right accessories and footwear along with a presentable body posture and the attitude to carry it all will make you appear rich in front of others.
1) Dress appropriately
Dressing to portray a successful image is not as difficult as people believe. Go through your wardrobe and make meaningful changes.  Wearing flashy or branded clothes will make you look as if you have acquired new wealth and you are showing off.
You want to appear rich so keep your attire simple but graceful to showcase your elegance and comfort with the clothes. Wear clothes that are a perfect fit for your body type, not too tight or too baggy. A right fit gives the confidence to look and feel good in front of others. If you are hesitant of your choices ask for help as most outlets have salespersons that can be a great help in addressing your concerns.
2) Choose quality over quantity
Sometimes it is too easy to go on a shopping spree and purchase clothes randomly as they are inexpensive. Do not make this mistake as it is easy to spot a fake. Instead, try to buy the right wear at an affordable cost. You do not need too many dresses to confuse you.
Buy only what you need so that you do not feel burdened by the expense. If you want to appear rich then choose quality over quantity any day. Quality clothes do not mean spending a fortune and making yourself bankrupt in the process. It means to be on the look-out for sales or thrift stores that sell quality items at reasonable rates. Always tailor them later on for a perfect fit so that it looks polished and savvy.
3) Act the part
Well-dressed people are noticed in an instant but along with it, you have to act the part of being rich. Meaningful attention is the first step towards gaining respect from others. Dress not for the person you actually are instead for that individual you aspire to become.
It will automatically open up your thought process and help you in making viable changes in your lifestyle. It does not mean following that person's clothing sense or attire blindly. It means dressing a step up from your colleagues as it will automatically put you on a high position that everyone will want to emulate.
If you want to appear rich always be prepared and act the part. You never know when an opportunity will knock on your door, so adopt appropriate behavior, dressing, and manners from the onset to depict yourself as you want to.
4) Education and information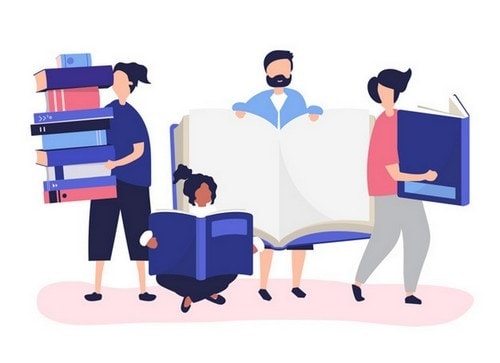 An illiterate person does not have the education, knowledge, and skills to pass off as a genuine rich person. A single conversation is enough to determine that he is a fraud and trying to appear rich. Being educated gives you a very good advantage as you can gather the necessary information that will help you in your endeavors.
You can utilize it to boost your self-confidence and understand the situation and the world that you want to be a part of. Appearing rich is all about implementing the gathered information so that you can act as required in front of others.
5) Respect the situation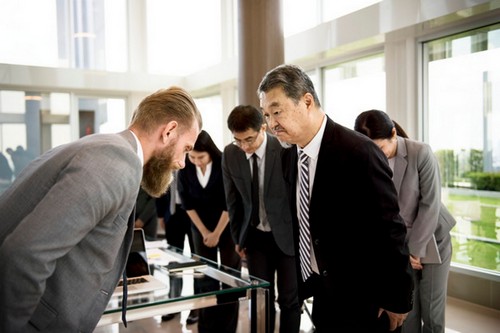 Every situation needs individual and separate means to handle so understand what needs to be done and then do it.
For example, you cannot go to a formal party wearing casual or even party-wear clothes. Respect the situation and dress up or down accordingly. You need to gather facts and with help of your research act accordingly. Similarly, if you are attending a charity event, you need to appear rich. This will enhance your image in front of others and help to maintain your respectability.
6) Coordinate your attire
Wearing clothes randomly without even making sure that it complements each other is a sign of a disinterested person. Do you want to project yourself like that or do you want to appear successful? Coordinating your clothes in terms of color, design, fabrics, footwear, and accessories are equally important.
When you look presentable in matched clothing you show the world that you are fashion conscious and know how to look presentable. Appearing rich is an art and must look effortless and casual.
7) A good pair of wheels
Your vehicle is not your luxury instead is your necessity. A rich man does not travel without his car from one place to another. If you want to show yourself as a successful person then you need a car of your own. It does not mean that you have to spend a huge amount on the vehicle.
Nowadays there are several outlets and online portals that deal in good quality used vehicles with options of a single payment or monthly payment facility. You can make a purchase according to your budget from there.
When an individual arrives at the required destination in his personal vehicle he portrays himself as a successful person that has achieved a lot and desire to achieve more. Some people are impressed by the acquired wealth as he appears rich and will work with him in a professional manner.
8) Groom yourself for the part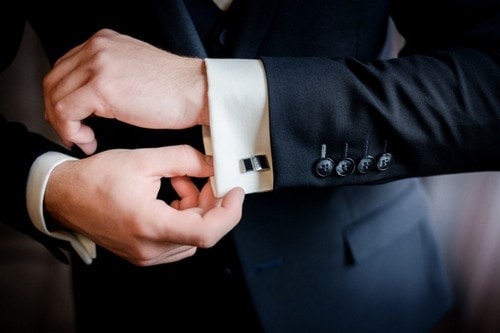 Wearing proper attire and acting the part of a rich person is well and good but what about your grooming habits. A nice haircut with a proper style is a necessity that gives you a well-defined look. Messy hair looks unrefined and gives you a sloppy appearance that is not at all distinguished.
You need to appear rich and presentable so dress smartly, with ironed and clean clothes and right footwear. Make sure you are carrying a proper wallet and as for accessory just wear a good quality belt and a wristwatch. These things may look minor to you but are basics that carry a great deal of meaning.
9) Adopt some rich person hobbies
You want to appear rich then act like him. Most of them are members of some club or other become one. Are you thinking that it is very expensive then let me tell you that no it is not. The rates are different for the top-class and middle-class people and once you are a member who is going to inquire whether you belong to the elite member group or the normal group. You can also adopt some hobbies like golf, riding, sailing and tennis as per your personal preference to show that you belong to that world.
10) Be frugal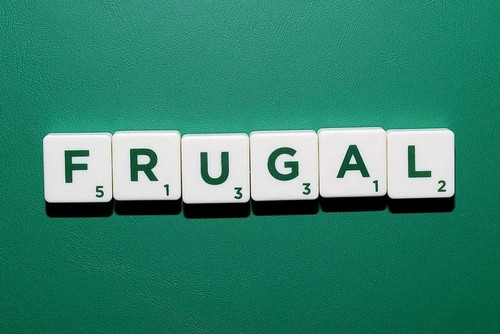 Are you surprised to know that one way to appear rich is being frugal? Well, it is a misconception that rich people throw their money around uselessly. If it was actually correct then they would not remain wealthy for long.
A well-known trait of millionaires is being frugal in unnecessary expenses. They are good managers of their money and know how to invest and reinvest it to remain prosperous. If you want to appear rich then adopt a life of moderation. Spend on things that are of use and necessary not just to impress others as a truly rich man will not bother to impress others with his wealth.