Every digital influencer aims to provide their webpage with a better search engine ranking. There's often a lot of debate on the length of a blog post. So, how long should your blog post be to rank well in the search engine? Let us try to find that.
How Long your Blog Post Be for better SEO | Introduction
When you are talking about SEO, then the content is the major factor that you need to take consideration of, so that the Search Engine Optimization can be result driven.
There has been a lot of contradicting statements regarding the blog length for getting a better ranking in Google, but today, we are going to clarify regarding the same.
There are a number of parameters, which makes the content incredibly increasing and interesting, and out of them, one thing that majorly affects it is definitely the length of the article.
The long form of Content and Short form of content are two different types of which you need to pay heed when you are deciphering how long should your blog post be.
Here in this article, we will try to give you a brief about optimal length for your blog post from the top 10 average methods. So let's start with that…
What Google Prefers when it comes to Blog Length
For ensuring better ranking in search results, Google algorithm enjoys more content. On an average basis, 1500+ words' blog would have the tendency of ranking good in search results.
Your content should be engaging, informative, and well structured because just having a long form of content will never work. When you are embarking upon the journey of knowing how long should your blog post be to rank better, you need to pay heed to some of the factors that decide the ideal length of a post.
Domain age is one such factor. 1800+ words' blog for new domains is considered good. If you have 1 to 10 yrs old domain, opting for 2100+ words' content would be more effective. For the domains that are of more than ten years, you should be going with 2700+ words' blog.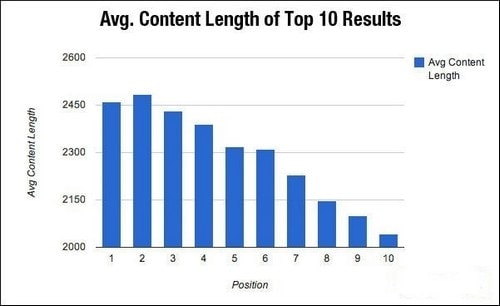 However, I would again like to mention here that just longer length will never work, and you ought to offer enough information to engage and inform your audiences.
So, are the short form of articles are of no use?
This can be a question that may pop in your mind now. And its answer is short articles are also quite useful. Beginners and new learners prefer short articles.
So, if your readers or target audiences prefer shorter articles of under 500 words, you should be using a short form of article.
Short form of articles provides more precise answers that will let you effectively optimize your content for the long tail keyword phrases. They also get better visibility when you want your content to get featured as a rich answer for a particular question.
Now, the question arises how you can know how long should your blog post be.
Since it is actually your website which is going to decide the optimal length for your blog post, it is important to use an efficient method. Let's go step by step –
Importance of the Ideal Length of Blog Post

media and smartphones and the age of the baby internet, when people actually paid attention to what they read and knew what they wanted to read.
But those times are no more. In a connected world where content is generated from all quarters, there is too much to consume and too much to see that the human brain can tackle. While having the choice might be considered a good thing, too much of it actually wreaks havoc with our brains, forcing them to selectively filter out much of the content that is surrounding us.
Essentially, what people are seeing is what they want to see or think they want to see.
This has made the pushing and the discovery of new content more and more difficult. Whereas previously people used to seek out new content, they now despise and dread it.
Imagine this – you are a blogger who wrote an article that runs to 5000 words and goes into much detail on the topic. Now place yourself in the reader's shoes – especially a reader who has just chanced upon your blog via a Google search and has only 30 minutes of free time to read your blog, check his social media feed, call his girlfriend or boyfriend, and catch up with the news.
Will, he read through the 5000-word long post? Will you?
Steps to find the right length of your Blog Post
You need to use 'Organic Search' to find the top 10 posts in search by filtering analytics
After that find the total length of those blog posts, you can use Bulk Web Page Word Count Tool for that
Now you need to find the content in your header, footer, and sidebar
You need to subtract the content in your header, footer, and sidebar from the entire word count of your top 10 blog posts
Divide the result by 10, and you will get your optimal blog length for better ranking.
So that's how you can actually determine the ideal blog post length for better search engine ranking according to your website.
According to experts, the ideal blog post length should be 1300+ words. In case you are opting for a short form of a blog, your blog should contain at least 300 words.
Below we are providing you with the analysis of a few reputed sources about ideal blog post length –
How long should your Blog Post be | Recommendations of Top Blogs
WesFed – 1600 words
Buffer – 1600 words
Search engine journal – 1900 words
Moz- 2350 to 2425 words
So ideally you can create a blog post of 1500+ words, and it will do the job for you.
Quality Matters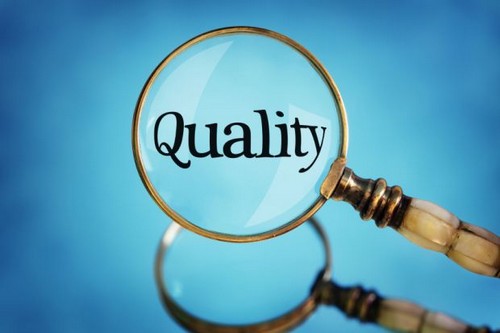 The ranking of your blog post depends more on the quality of content rather than quantity.
You need to write a well-researched content to get better search engine ranking. Yes, keeping your blog post in above-mentioned word count will benefit you but don't compromise with quality.
Include proper keywords in your content along with the LSI keywords in order to gain better search engine ranking.
Never drag your content in an inappropriate manner to extend up to a specified length as that will only hamper the quality. Try to keep it natural and engaging, and you will see an improved search engine ranking of your blog post.
The first that you have to do is to implement a new and engaging concept so that there is always something new for the audience to look forward to. Do not just rewrite the fact everybody has already shared that because definitely, the content readers would want to look for something new whenever they are getting into your website. It is important for you to understand that if the content is relevant, in-depth, and covering complete information, then it would not matter what length the article is of.
Enhancing the content experience is important, and you have to find out the best platforms to do so. You can take care of videos, Infographics, illustrations, animations, and anything that you want, but make sure that the continent is of the best quality and not boring.
You have to think about the need fulfillment of the users so that it can be knowledge oriented and the users will be able to gain ample knowledge on the same. You need to think about the Optimisation by adding verified information in a very interesting manner so that the readers can have a good experience. Adding statistics, quotes, and sources will work well here.
Page Content Capacity Role in Ideal Blog Length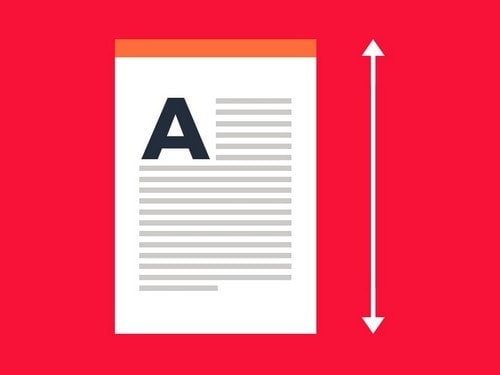 This is one major factor that you need to take consideration of because each and every page has different requirements for the content length.
For example, if you talk about the homepage of the website then you will understand, but there is a certain minimum amount of content which is required, and it is not displaying the as the blog posts.
You need to remember that there is no specific Thumb Rule regarding the length of the content that page should possess.
Instead, you have to focus on creating a minimum of 700 words of content on each and every page, so that you will be able to include each and every point of the subject and also take the keywords into consideration.
In some cases, we will see that many of the websites which have gained good Google ranking also has blogs of 300 words, but even then each and every word is relevant and inclusive of the subject.
While creating the content, you have to make sure that you include each and everything regarding the website, and there is no rubbish content which has been included to make the blog post large.
So, the key thing to understand from this analysis is that in some of the cases, opting for the short form of content can also be useful. Your prime concern should always be to have in-depth, comprehensive, contemporary, informative, interesting, relevant, and engaging.
How will you include additional information in your article to make it a long form of content?
1) Use Google Suggestions
The first thing that you would want to add is definitely the Google suggestion and try to implement those elements in your content, so that the customers can get the answers to all the questions that they have.
2) Use LSI Keywords to Increase Blog Length by Covering More Relevant Information
Make very good use of LSI keywords, so that whenever they are searching for the perfect thing, the Google search results can bring out your website.
Wrapping It Up!
So, on the concluding note, we can say that the blog length depends on your website.
You have to understand that there is a specific algorithm of Google on which it decides whether or not that site is suitable to be given the good ranking.
As I had mentioned in the beginning, the algorithm of Google actually prefers more content, and according to the top average method, an ideal blog post should be around 1500+ words.
That is why doing a proper analysis of the word length of your top performing posts.