In today's world, true power lies in true data. With a majority of human activity being done on the internet through electronic devices, collection of data has become a lucrative business.
The speed at which data is being generated has become unbelievable. It is in the interest of businesses to harness this data. If not, these numbers become mere noise and will not hold any significance to them. The numbers collected have stories to tell and it is important for companies to lend an ear to these stories.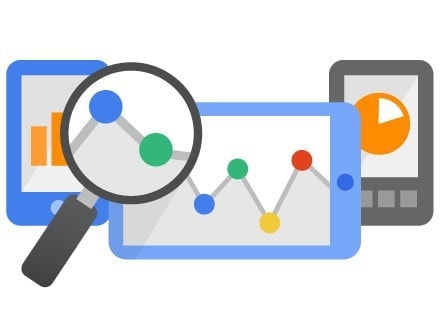 If we take popular Indian examples like Flipkart, Amazon and Snapdeal, we see that even consumers are able to understand that our usage data is being tracked. Our shopping patterns are being recorded and analysed to make our shopping experience better. Our needs are being identified by these companies even before we ourselves have identified them.
Various analyses are made with this data by companies. They use data to see the average age of their buyers, frequency of males making a purchase vs females making a purchase, time of the year at which a person makes the most number of purchases, the average money a person spends on the site, the products viewed the most etc. This list can go on and on. Subconscious behavioural patterns that we as consumers are not aware of, are being tapped and studied by these companies.
Web advertising is becoming an extremely attractive business. Third party companies like DoubleClick specialize in this by providing advertisement space to those who wish to advertise on websites. Companies like DoubleClick use advanced analytics to gather data about various parameters to study the kind of people who visit sites and then make suitable suggestions to their clients and sell them advertisement space. Since we've spoken about DoubleClick, it's only apt to know that it was bought by Google in 2007 after they won a bidding war with Microsoft.
There are site personalisation providers like RichRelevance, MyBuys, Certona etc., that personalise the advertisements that appear on a site for every user based on his/her purchasing history.
Companies like Profitero and 360pi allow e-commerce players to monitor competitors, strategize and price products accordingly.
Now that we've established how data is generated, why companies are interested in data and how companies are in the business of providing data to ecommerce players, let us move on to see what statistical methods are applied on this data, what software is used and what insights are found.
Some Popular Statistical Methods Used on Data
1) Simple Correlations
Simple Correlations are very useful in understanding the relationship between two variables, one being the dependent and one being the independent. This is one of the simplest methods used to gain marketing insights. Marketers should however be cautious to remember that correlation does not necessarily mean causation. But causation necessarily means correlation.
2) Regression Models
– Regression Models are used when the marketer wants to plot a Line of Best Fit to observe the trend that a set of variables have been following and also to predict values of the dependent variables for different values of the independent variable. The Line of Best Fit ensures that the sum of error terms is zero and the sum of square of error terms in minimal. In layman terms, what this ensures is that the line plotted most accurately describes the data. Regression models can be made using any number of independent variables but caution will have to be maintained with regards to its accuracy.
3) Text Analytics
– Ecommerce sites are not only generating numerical data but also textual data. Customers type key words in the search box which gives out matching results for their search. How are these results generated? There is something called as 'Text Analytics' that allows marketers and researchers to segregate searches and accordingly give the most optimal results back to the customer. Also many surveys have open ended answers for which it is difficult to assign a numerical value to. Text Analytics again comes in very handy here to gain insights about the data and accordingly segment customer responses.
4) RFM Model
– The RFM Model stands for Recency, Frequency & Monetary Worth. What this model calculates from the data is the time of the most recent purchase made by a customer, the frequency with which the customer makes his purchases and the amount of money the customer spends on an average (or his total spending, depending on what the marketer wants) when he makes his purchases. Each customer in the seller's database is given a score for each parameter in the RFM model and the best customer is the one with the highest score in all three. This makes it easy for marketers to identify their best customers and target advertising campaigns towards them and not waste money by targeting each and every one.
5) Cluster Analysis
– In Cluster Analysis, the numerous data points collected are sorted into clusters based on parameters that the researcher is looking for. The objective is to have such data points in a group that are more similar to each other as compared to other clusters. Clusters help marketers make focused and personalised decisions for customers falling into different clusters.
6) Newspaper Vendor Model (NVM)
– Since Ecommerce is booming at an alarming rate, it is imperative to maintain a balanced inventory of goods. This becomes more important during festive and discount seasons when the demand for products changes rapidly. The NVM helps to maintain inventory levels based on the historical average and deviation of demand for a product. This is used a lot by Ecommerce companies like Big Basket where their main product is a perishable good. To avoid loss of revenue due to spoilt goods in the inventory and to also avoid loss of revenue due to lack of stock, the NVM is used to calculate the optimum inventory levels. This helps companies serve their customers better and ensure fewer disappointed customers.
After seeing a few simple and popular data mining techniques, let's move on to a few popular Companies that provide software services that are used in Marketing Analytics –
Marketo

– Marketo is one of the biggest and most established marketing analytics companies which provides solutions to launch, monitor and analyse marketing campaigns. Marketo offers everything marketers need including tools for automating inbound marketing, lead management, social media marketing, sales management dashboards as well as analytics.

Yesware

– Yesware is an email platform which makes it easier for salespeople to manage and track emails and thus close more deals. The platform tracks email opens, provides in-email analytics as well as data on user engagement. The platform syncs seamlessly with CRMs (Customer Relationship Models) like Salesforce, Microsoft Dynamics and Oracle ORCL CRM, thereby saving time and increasing efficiency of marketing efforts.

Optimove

– Optimove's platform leverages proprietary customer modelling technology to help marketers at online companies maximize the value of every customer. The software helps Internet businesses convert more leads, increase customer spending and engagement, reduce churn and win back more lost customers. By influencing customer behaviour through highly-relevant, sophisticated and personalized offers and incentives, Optimove helps businesses understand customers and maximize revenue. It includes some big clients like Conduit and GetTaxi.

LocalVox

– LocalVox is a platform to analyse social and mobile marketing campaigns of businesses, thereby helping them to generate news and engage local customers across the web, mobile, social media, email newsletters and search engines.

Vocus

– VOCS is a leading cloud-based marketing software which helps with customer acquisition and retention by making it easier for marketers to reach out via social media and other online media channels. Vocus offers a comprehensive suite of tools which integrate social media marketing, search marketing, email marketing as well as effective PR.
The mentioned statistical techniques and Software are just a peak of the iceberg and if one really wants to understand more about how companies are using analytics to help their customers better, a lot more of research and reading has to be done.
As an ending note, I feel that Marketing is slowly shifting from emotions and behavioural aspects to the power of numbers and touch points like Internet display advertising, mobile advertising, e-mail, search, and social media will change the way customer insights are drawn.
The article is a guest post contribution from Varun Rao – Who loves marketing and is a first year MBA student from SIBM, Pune.