There is nothing as amazing in the world as being your own boss and it comes with its own set of perks and perils. While you have no one to answer to and no one comes to turn your sweet dreams into nightmares flooded with unmet target figures, the innumerable tasks that you have to perform throughout the day, day after day, takes all the fun out of it. Such a hectic schedule also means that it is difficult to find the time to grow your business by finding new customers.
The importance of new customers cannot be overstressed. They are the lifeblood of a business as new customers increase sales, increase revenue and provide more leads to increasing the customer base even further. But finding new potential customers, converting them to existing customers and keeping them loyal to your business is a hefty task that requires an ideal combination of marketing strategy, work, and patience.
In today's world, any marketing strategy is incomplete without digital marketing and a proper digital marketing strategy is immeasurably beneficial for attracting new customers. But it's also hard work to find the right software solutions to measure, collect and analyze the data that is gathered to design a plan for enhancing your products and services.
Thankfully, you do not have to worry about these things anymore, as an increasing number of businesses are fashioning themselves into digital marketing agencies which aim to effectively manage your digital marketing strategy in exchange for a free.
Although this means more expenses, contracting a digital marketing agency should be viewed as more of an investment as it generates more returns than the fees it charges.
Furthermore, hiring an agency is in many cases cheaper than the costs involved in managing digital marketing yourself. Best of all, this provides you with ease of mind so you can keep running your business with one less thing to worry about.
But
How a Digital Agency can Get You Customers?
1) Search Engine Optimisation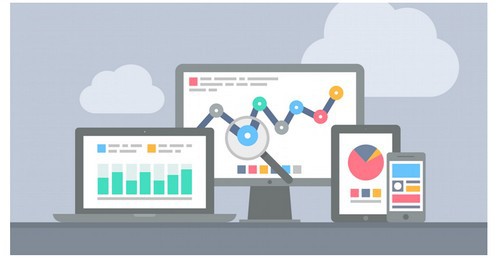 Search Engine Optimisation or SEO involves using techniques that make sure that your website gets listed at the top of search results. A digital marketing agency will achieve optimization of your content to ensure this listing stays consistent organically.
Many digital marketing agencies even create content for their clients that are relevant to the products and services they offer but optimized to show better performance in search result listings. Such content is often rich in keywords and nurtures backlinks to ensure that customer engagement is maximum. Such agencies also take care to ensure that all your digital content is updated regularly.
2) Social Media
As per statistics, over 70% of customers make their purchase designs based on reviews and referrals on social media.
A digital marketing agency will not only promote your online content through social media posts targeted at specific consumer groups but also identify social media influencers and establish relations with them to ensure the exponential growth of your brand. They specialize in promotion through the right people to the right people.
3) Managing Campaigns
It is important in gaining new customers to identify the markets you want to reach and the tools to take advantage of such new reach. Digital marketing agencies take care of all these for you as they have the necessary software, tools, and expertise to identify potential target markets and to evaluate their suitability for the promotion of your brand.
An integral part of this is the determination of suitable buyer personas for your product or service and then to develop the market for the entry of your product or service. They will also design a relevant promotional campaign unique to each market targeted that will boost your brand image and bolster brand consciousness in the minds of potential customers identified.
4) Integration of Platforms
Digital marketing requires you to make use of various platforms to enhance both your reach and variety in terms of new customers you can gain. However, with the passage of time, it may become difficult to effectively manage these oft disparate platforms and your digital marketing strategy may come off as wanting in many areas.
This is where Digital Marketing Agencies come in to play by seamlessly integrating the various and disparate platforms into one common strategy that covers all bases with proper weight based on relative importance. They weave together both in-house and cloud platforms to ensure that every small part of the strategy becomes connected and accessible, thus providing you with valuable insights required to bolster your marketing.
5) Strategizing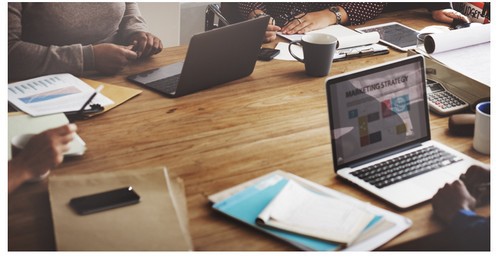 A good digital marketing agency that knows its job understands that what it does is only a small part of the broader business framework that you have in mind for your business. Surely your entire strategy does not start and end with digital marketing, rather digital marketing is a small part of the many parts that make up the entirety of your business strategy.
Thus, a digital marketing agency designs the digital marketing strategy in such a manner that it does not clash with the broader strategy that you and your team have designed. It stays within the perimeter and is a part of the funnel that draws people into your business database as customers.
An expert agency ensures that each strategy designed by it forms part of a larger whole. This ensures consistency in actions, coherence in planning and continuity of vision for the business.
A Digital Marketing Agency will provide you with customer-centric strategies that will enhance your return on investment and provide you with a much wider customer base than you started with. In addition to this, it will also provide you with an ease of mind that all the hard work involved in networking – which is less directly productive from your viewpoint – is already being taken care of by an expert and you can concentrate on running the key and core parts of your business.