The thoughts that we have in our minds ultimately shape up our life conducts. So, if you wish to have a healthy life, you must have a healthy mind filled with pure and constructive thoughts.
Our thinking plays a significant role in channelizing our physical, mental and emotional health.
'The optimism of a healthy mind is indefatigable.' – says Margery Louise Allingham, and it is quite true to the core.
A healthy mind sees all the situations with absolute positivity and finds the ways to move forward and channelize constructive growth in the toughest of the circumstances.
In this article, we will delve into the world of a healthy mind and associated concepts, plus we will also talk about the tips that can help you in keeping a healthy mind. So, let us get started right away-
What is a Healthy Mind?
With the ever-growing problems in our lives, we often find ourselves in the middle of problematic situations that choke our minds and let negativity channelize our thought process.
This happens because the majority of the times, such difficult circumstances tend to overpower us and affect our mental peace.
With that being said, mental peace is significant to maintain our sanity in all possible ways. Disturbing mental peace is probably the easiest, and excess load usually leads to mental health problems.
These can occur as a result of higher levels of depression, anxiety, overthinking, and other mental illnesses.
Mental health problems are quite common among young people; they tend to take a lot of stress.
Is the stress worth it? Or does the difficulty come at par with the health issues it leads to?
All of us are cautious about our physical health, but very few people are concerned with their mental health. However, they do not know that it's our mental health that keeps us going. If we are mentally stable, our physical self will keep subtle too.
Useful tips and habits of a healthy mind come into play here.
A healthy mind is just a state of mind.
It depends on the person how they want to perceive things that happen around them. It entirely depends on your approach and looks out towards things.
A positive mind is a gateway for a healthy mind.
The energy that you choose tells how much your mind is at peace.
So, to have a better and healthy lifestyle, one must work on maintaining their mind's sanity and keep it healthy.
Importance of a Healthy Mind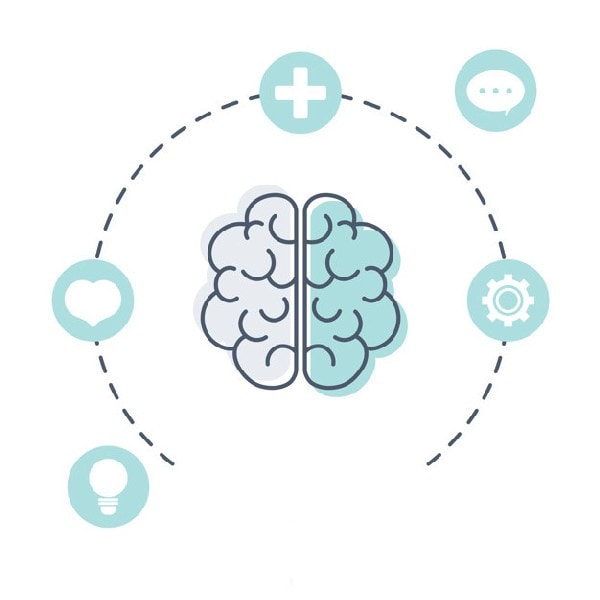 Everyone is well aware of the importance of eating healthy and having the right proportions of fruit or vegetables every day and be physically fit.
But what about your mental health, your mind?
Are the things you're stressing on worth deteriorating your health for it?
Not everything can be neglected or ignored. Nobody is suggesting all of us can avoid all mental health-related problems. Nonetheless, scientists do agree that certain things can be done to maintain a healthy mind.
A healthy mind, apart from keeping you at peace, even helps you in maintaining a balance with your physical health. It keeps you away from unnecessary negativity, creating a lively mood and elevating you from laziness.
Now, you must be wondering what can be done to attain a healthy mental state? It isn't easy to manage, after all.
For this, you need to incorporate some of the habits that can channelize positive thoughts, remove negativity and ensure a healthy mind for you. So, without any more ado, let us get started-
9 Steps to Have a Healthy Mind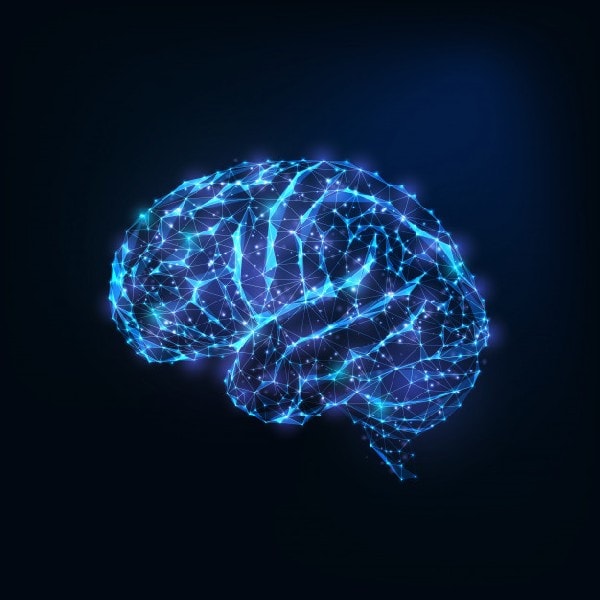 1) A healthy body provides a healthy mind
It has been observed that people who are exposed to chronic problems with their physical health suffer from mental health problems as well.
This does not come as surprising since it is complicated to cope up with constant illness and pain. A long-term physical health issue goes in a lot of suffering, which can be very intimidating and painful.
So, looking out for your physical health helps in maintaining the health of the mind as well.
The combination of a healthy mind and a healthy body is the base of a happy life, so incorporating this practice is for sure very important for you to enjoy a blissful life.
2) Know the right foods for your body and lifestyle
So far, we have discussed that a proper diet is vital for keeping physical health well. But not everyone is aware that a growing body has a high impact on its mind too.
The Mental Health Foundation has discovered that a proper diet is essential for mental health. In addition to this, it suggests that diet indeed plays a vital role in the development, management, and prevention of many health conditions, including depression, Alzheimer's disease, schizophrenia, and attention deficit hyperactivity disorder as well.
However, it is not true that diet can control all these illnesses or health issues can be cured by making alterations in the diet.
By opting for the right diet plan that fits well with your lifestyle is also very important to enable you to stay rejuvenated in your professional as well as personal life. This will help you in de-stressing as well, and hence, it will be crucial in ensuring a healthy mind for you.
3) Inclusion of Exercise is essential for Healthy Mind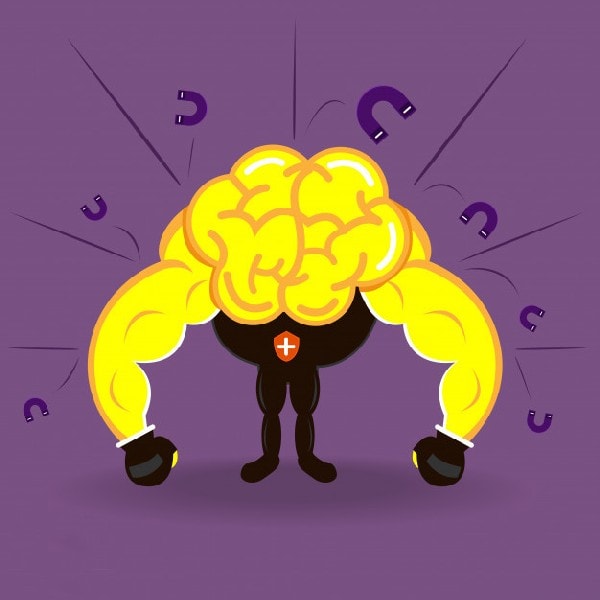 As per the psychology experts, exercises are quite useful for our brain. By incorporating exercises in your lifestyle, you will be able to improve your cognitive health.
With the inclusion of aerobic exercises, you will be able to raise your heart rate that will ultimately increase the blood flow to your brain. Your increased breathing in exercises also plays a crucial role in pumping more oxygen into your bloodstream.
This is quite significant for the production of neurons in specific parts of your brain that is important in controlling the memory and thinking.
Exercises are also very crucial in dealing with different issues related to anxiety, depression, stress, and so forth. Regular exercise is one of the most notable factors in offering the best sense of well being.
4) Opt for Brain Training that keeps your mind active
One must keep their mind busy and functional always to ensure its constant processing.
It has been deliberated that on aging, the brain degeneration starts to take place, thus, slowing down the mind.
This can often be the reason behind a person who has Alzheimer's disease or dementia. Nevertheless, it is possible to cure this.
One can keep his or her mind active by indulging in puzzles, crosswords, or any other form of activity that requires the functioning of the brain and its cells. However, the effect of exercising on the brain remains to be on the top.
5) Meditation is essential in a healthy mind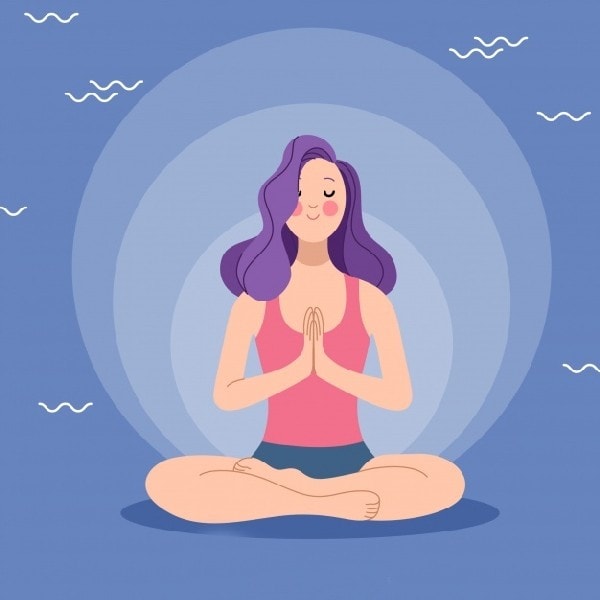 Mediating is also quite significant in training your mind to stay calm and composed even in the toughest of the circumstances.
By incorporating meditation in your regular lifestyle, you will be able to have better control over your responses to different situations. This will channelize the positive energy in your life.
Meditation involves some breathing exercises that are quite useful in maintaining the flow of oxygen in your nervous system that will be quite significant in rejuvenating you.
6) Rising Early ensures a healthy mind
In case you want to be more productive, rising early can be more useful for you.
Optimized productivity is quite crucial in channelizing positivity in one's mind that plays a vital role in ensuring a healthy mind for that individual.
So, if your routine is not bound to working late at night, you should opt for the early morning routine. It will help you in scheduling your exercise and mediation in the early hours of the morning when the air and sunshine are in their purest form.
7) Optimize the quality of your sleep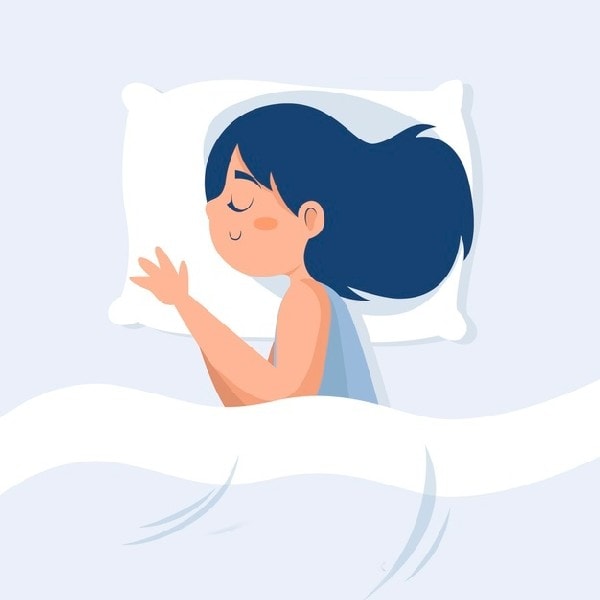 For a healthy mind, your body and mind must get enough amounts of the rest for the needed rejuvenation.
To ensure this, you need to optimize the quality of your sleep.
Having a proper nighttime routine which can help you in optimizing your sleeping habits which can ensure the optimal state of mind for you is very important for you.
This will empower you in effectively tacking problems and making better decisions.
8) Don't get trapped into Smartphone and Social Media Addiction
Nowadays, our minds are too involved in our Smartphone apps and social media networks that consume loads of our times, along with our concentration and brainpower.
It has been speculated that people tend to compare their lives with others over social media. This often leads to them contemplating their lives.
Such things hurt their mental health. People tend to present their lives in the best possible ways on social media platforms. One must not get affected unnecessarily because of what they see on social media.
Materialistic things should not affect a person's mental health.
Given all these habits, one must work on them vigilantly to make sure that their mental health is at its best, stable.
So, not being addicted to these platforms and utilizing your time concentrating on your own-self will be more useful for you in ensuring a healthy mind.
9) Know what you love, or you are passionate about
For a healthy mind, you must be involved in the things that you are passionate about.
It is suggested in many studies that enthusiastic people have a better state of mind, and they stay more energetic as well.
So, you need to find out the things you are enthusiastic about.
Even if you are occupied in your daily life, and then you manage your time to do something which is something creative, or associated with your passion, it will rejuvenate you in the best possible manner.
Final Thoughts about Healthy Mind!
It is evident that how physical health can affect anyone, so can mental sickness, irrespective of one's lifestyle. One must not take any mind related problems lightly and should consult a doctor.
Diet and exercise cannot solely cure your mental health but can surely help and make the situation better. Although, science suggests several measures one can take up to improve their mental health and overcome certain events of illness.
Mental health is a sensitive issue that must not be neglected and given topmost importance. It's your mind that keeps your body functioning together and adequately.
Opting for some essential practices that can put your mind on a healthy state is very important for a healthy mind. You can incorporate different exercises that can empower your intelligent quotient, emotional quotient, and spiritual quotient, as this will ensure the needed calmness and bliss in your life, which is pivotal for a healthy mind.
So, what do you do for keeping your mind healthy?
Do you have some experiences about some essential habits or practices that empowered you in optimizing your mental strength? Share your experiences with us in the comments below.