Headline inflation is a measure of inflation that includes all items in the consumer price index (CPI), including food and energy prices. The headline inflation figure seen in the Consumer Price Index (CPI) is released monthly by the Bureau of Labor Statistics. The CPI measures inflation by tracking how much it costs to buy a fixed collection of items. The current year's prices are adjusted according to the previous year's values using a base year.
The total inflation in an economy is known as headline inflation. Inflation in a basket of goods, including commodities like food and energy, is included in the headline inflation figure. It's not to be confused with core inflation, because while calculating inflation, core inflation excludes food and energy prices and then calculates inflation.
What is Headline Inflation?
Headline inflation is the rate of change in prices as measured by the consumer price index (CPI) or another measure of inflation. Headline inflation is often used as an indicator of economic activity and is used by central banks to help set monetary policy.
The headline inflation rate is the raw CPI figure. The CPI calculates inflation by tracking prices on a set basket of goods. Core inflation removes Census Bureau components with significant month-to-month volatility. Because food and energy costs are not included in core inflation, it is a more volatile measure than core inflation.
Core and headline inflation are the two measures of inflation. Headline inflation is the overall measure of inflation that includes all items in the consumer price index (CPI). Core inflation is the measure of inflation that excludes volatile items in the CPI, such as food and energy.
Headline Inflation Meaning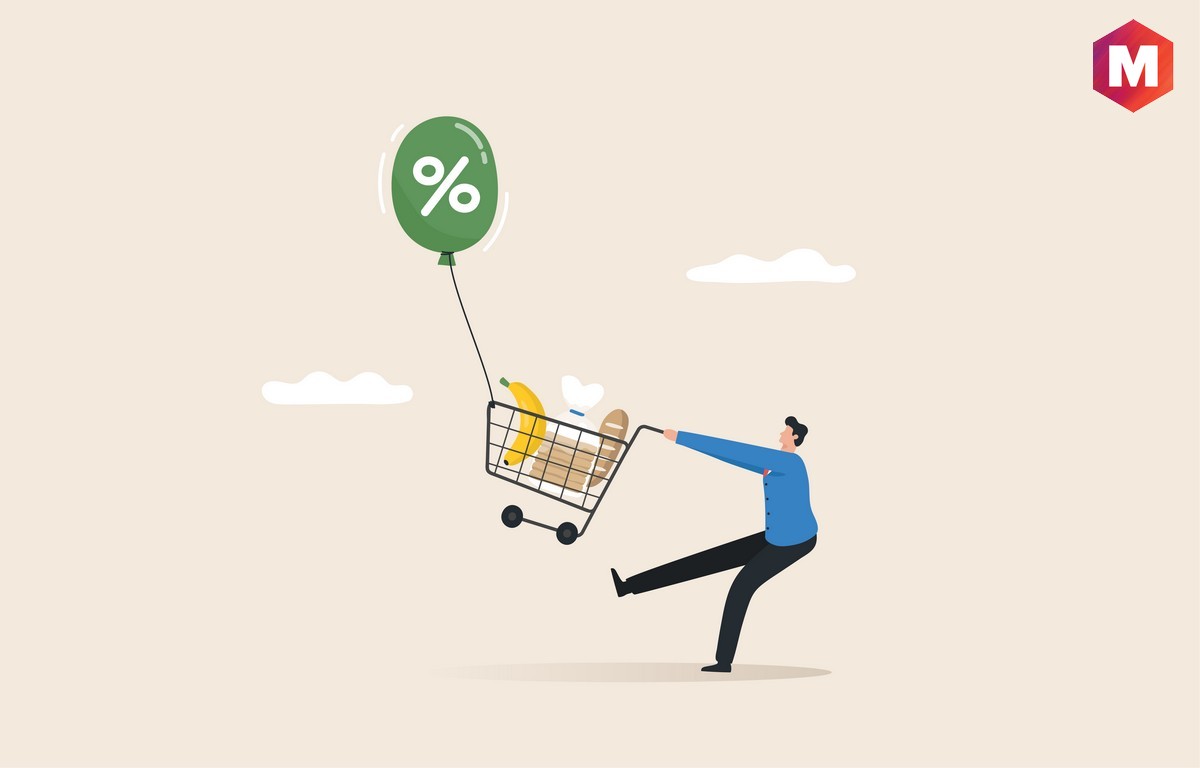 Inflation can be a tricky concept to wrap your head around, but it's important to understand what it is and how it can impact your life. Headline inflation is simply the rate of inflation that's most widely reported in the media.
While it's not the only measure of inflation, headline inflation is a good indicator of how prices are rising in an economy. When prices go up, consumers have to spend more money to purchase the same goods and services. This can lead to a decrease in purchasing power and a rise in the cost of living.
Headline inflation can have an impact on everything from the prices of everyday items to investments and economic growth. It's important to stay up-to-date on headline inflation rates so that you can make informed financial decisions.
Headline Inflation Calculation
The CPI or Consumer Price Index is a typical measure of headline inflation. The CPI is determined in two levels- the lower level or the elementary index and an upper level. Then a few adjustments are made for the change in the nature of the items and seasonal adjustments.
1. Lower Level
It consists of changes in the prices of a specific set of goods and services, which is called a market basket. The CPI market basket contains over 200 items, including food, housing, clothing, transportation, medical care, education, and recreation.
2. Upper Level
It consists of changes in the prices of all goods and services in the economy. It refers to changes in the cost of living that reflect how consumers react to price changes in the market.
To calculate Headline Inflation, the CPI is first multiplied by the weights of the components in the market basket. The Headline Inflation rate is then determined by taking the annualized percent change in the CPI.
The CPI measures changes in the prices of a basket of goods and services that are representative of what consumers purchase. The Headline Inflation rate is released monthly by the U.S. Bureau of Labor Statistics.
Headline Inflation and Monetary Policy
A number of national banks all over the world are supposed to keep up with the price level in the national economy. The mandate regarding this expresses the measure of the price level to be utilized while planning monetary policies for the associated country. Most national banks use headline inflation or a comparative measure as their objective variable. The explanation is- that headline inflation is a broad measure that intently addresses the basket of products and services consumed by most families. A few significant national banks that utilize headline inflation are the Bank of England, RBI or Reserve Bank of India, and the European Central Bank (ECB).
The Federal Reserve additionally utilizes a comparative measure known as Personal Consumption Expenditure Index (PCE Index). It is used for tracking the Consumer Price Index (CPI). As discussed above CPI is the primary headline inflation marker in the United States. It is determined and distributed by the Bureau of Labor Statistics (BLS). Here it is important to understand that headline inflation is volatile in nature and because of this, it can't be utilized to compute inflation patterns and is frequently subbed with core inflation to see the direction of the pattern. A few financial analysts contend that core inflation or comparative measures ought to be utilized to plan monetary policies. The primary contention is that instability in food and energy prices is transient in nature.
Negatives of Rising Inflation
Inflation is considered a threat for many long-term investors since it disintegrates the worth of future dollars. It can further smother economic growth and can cause an increment in interest rates.
Though headline inflation will in general stand out in the media coverage, core inflation is in many cases considered the more significant measurement to follow.
Both headline and core results are followed intently by so many investors and hence they are likewise utilized by business analysts and national banking figures for setting the forecasts of economic growth and money-related policies.
Core Inflation vs. Headline Inflation
In order to understand the difference between headline inflation and core inflation, we first need to understand what inflation is. Inflation is defined as a sustained increase in the general level of prices for goods and services. It is measured as an annual percentage change. Headline inflation is the total inflation rate including all items in the consumer price index. Core inflation strips out volatile items such as food and energy prices.
We discussed earlier that core inflation eliminates the CPI parts that can show a lot of instability from one month to the next which might cause undesirable twisting to the headline figure. The most normally excluded factors are those associated with the expense of food and energy. Food prices can be impacted by factors beyond those ascribed to the economy, for example, ecological shifts that impede the growth of crop yields.
Headline inflation is often used as an indicator of economic health. It's a broad measure that captures the prices of all goods and services. When prices are rising, it's a sign that demand is high and businesses are doing well. Headline inflation can also be used to measure cost-of-living increases. Headline inflation is likewise utilized for other policy measures and monetary instruments. For instance, TIPS is an inflation-protected bond issued in the USA. Several governments are additionally benchmarked against headline inflation.
How to Control Headline Inflation?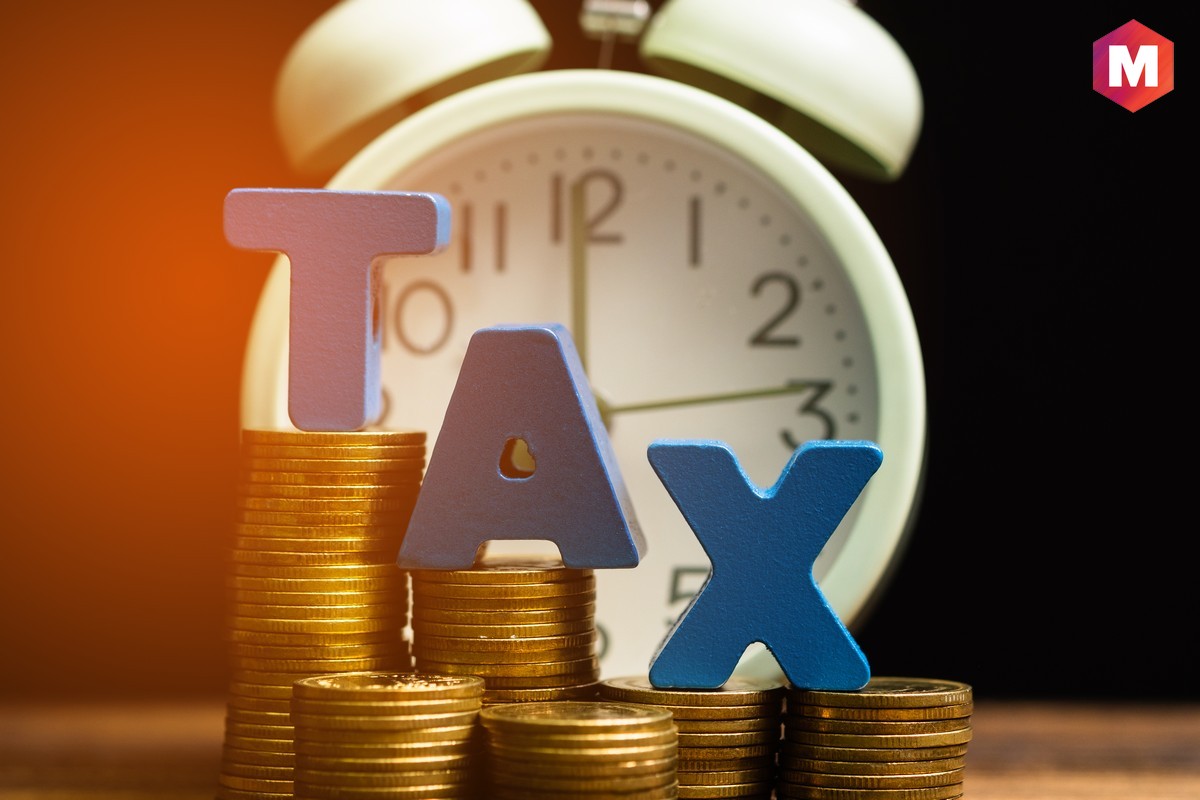 Some of the ways to control healing inflation are:
1. Use price controls
Price controls are when the government puts a limit on how high prices can be. This can help reduce inflation, but it can also lead to shortages of goods if the price is set too low.
2. Reduce government spending
Reducing government spending can help to reduce the deficit and help to control inflation.
3. Raise taxes
Raising taxes can also help to control inflation by reducing the amount of money that people have to spend.
4. Decrease the money supply
Decreasing the money supply can help to reduce inflation by making it more difficult for people to borrow money. This can be done by raising interest rates or by selling government bonds.
Headline inflation can be a difficult thing to control. However, by using some of the methods listed above, it is possible to help keep headline inflation in check.
Conclusion!
On the concluding note, it is clear that headline inflation is a direct consequence of the increase in the prices of basic necessities and services.
It is important to note that though headline inflation can be controlled to some extent by the government by way of implementing monetary policies, at the end of the day it is the people who have to suffer the brunt.
Headline inflationary pressure not only makes life difficult for the common man but also hits businesses and investments. Headline inflation is a very real and present danger to economies around the world. It's important to understand what it is and how it can be controlled.
In addition to the aforementioned ways, do you also have some other ways to control headline inflation? Share with us in the comment section below.