This article talks about all the Google tools that you can use these days.
Social media has certainly given us a lot to handle right now. We are all surrounded by the world of social media.
Not only does social media help us in connecting with more and more people all over the world but it has also provided online businesses with so many attractive opportunities.
It is due to social media that businesses these days are able to spread their message online so that people know about the brands and other important stuff. So, there is no doubt that social media has certainly made our lives better.
However, when we talk about social media, there is one thing that always comes up. One of the most popular search engine platforms on social media would have to be Google. But it is not just a simple search engine that helps you find answers to your questions.
Surely, you all know about that. No, Google is something more than that. It not only helps you find answers but there is a lot that it offers to the business owners. We are talking about the most popular Google tools in here people.
An Introduction To The Google Tools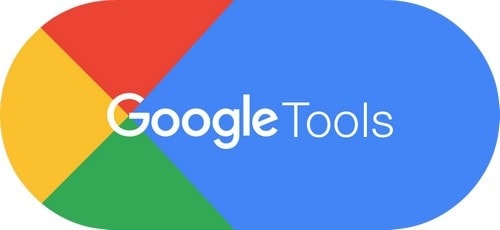 There is not a single speck of doubt about the fact that Google is one of the most important and valuable resources for digital marketers out there. Not just that but the amazing Google tools that you get in here are absolutely free and they provide you access to a plethora of things.
So, why shouldn't you be able to take advantage of such amazing tools that Google has in store for you in order to make improvements in the digital marketing efforts of yours? Well, there is no reason why not? All you have to do is have an account on Google and you are all set to enter the world of Google with the help of these amazing tools.
No doubt there are many different ways by which the users can make use of the amazing Google tools to increase the performance of digital marketing. If you have already used some of them from the list that we have below then it is all well and good for you.
However, if you haven't and you need some additional help, then we are always here to help you out. There could be many possible reasons for you to use these Google tools. Well, you might just want to increase the performance of your website. Or maybe it is just that you want to find some job in the world of digital marketing.
Well, Google tools can be a great help in that case. Do you wish to know a little bit more about it, people? Then why not hop on the train and let us take you on a ride that will provide you with a plethora of knowledge?
Amazing Google Tools for Digital Marketers
Here as we promised are some of the best tools that are hand-picked in order to provide you with the knowledge of the platform and how it has helped us in so many different ways. Stay tuned for more information people.
1) Google Page Speed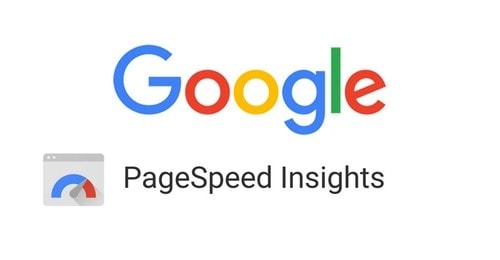 One of the most helpful tools that you can actually use in order to increase the speed of the web pages that you have is the amazing Google Page Speed. Whether you have a mobile phone or a desktop, the website of yours will work perfectly fine and run smoothly with the help of these tools.
All you have to do here is enter the URL that you have for the website.
This amazing tool will help in analyzing the important updates and then provide you with some amazing action items that will get your website up and running on the desktops and mobiles without any difficulty.
Why not try it and see?
It will for sure help you having a website that is well SEO optimized and responsive when it comes to the speed of your web pages.
2) Google Mobile-Friendly Test
When you have so many people accessing the world of social media from mobile phones, then don't you think that your website should be actually optimized according to that? Well, if the answer to that question is yes, then you need to have this amazing tool for sure.
The amazing Google Mobile-Friendly Tool tells you the exact way by which the visitors try and access the website that you have on their mobile phones.
So, you will be able to see the performance of your website and the score as well. Making decisions about the improvement of the website becomes a lot easier like that.
Utilizing this tool is quite significant in ensuring a mobile optimized presence on the web that empowers your brand to enjoy the reach in the palms and pockets of their potential customers. This is going to be very useful in generating more leads and conversions for you.
3) Google AdWords Keyword Planner
When you need to make your website the best one on the internet, then you need to make sure that you master the art of Keyword searching. Well, to win in the game of Keywords, the Google AdWords Keyword Planner is definitely going to help you out. Lately, Google keyword planner allows you searches only when you have some spends on the adwords platform. But there are some basic queries you can do. And because it is google's own tool, you will get the best estimate of keyword searches.
It is one of the best Google tools to use because it analyzes your content and finds out the relevant keywords that you can put in there in order to get the traffic that you want for the website. Why not try it out and then see how it works?
With Google AdWords Keyword Planner, you stay on top of keyword trends to refine your Google AdWords campaigns and make sure your content matches relevant keywords.
In this planner, you can discover new keywords, conduct keyword research and choose better keywords.
Google AdWords Keyword Planner helps you see how often keywords are searched, how the volume changes over time and how competitive keywords are so you can pick keywords that are less competitive so you can rank higher.
4) Google Analytics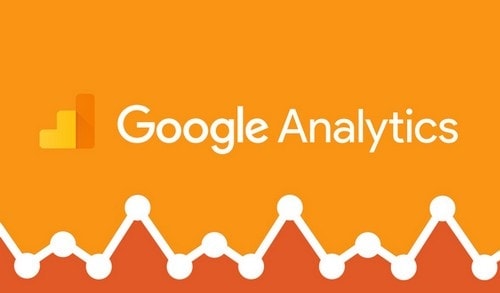 Where would the world be without the use of Analytics tools, right?
Well, if you ask yourself this question every single time, then you need to use this tool as it is one of the best Google Tools that we have in here for you.
You can actually use the digital analytics provided to you by this tool in order to keep your website's performance to a maximum.
You can easily track and report the website traffic that you have. If this doesn't work for you then we don't know what will for sure. Use of Google Analytics is almost mandatory for all the marketers, as it is one of the most basic Google Tools that help marketers gauge the performance of their marketing campaign.
5) Google Search Console
Well, you might be familiar with the term Google Webmaster Central and the Tools of Google Webmaster. Well, that is exactly what we are going to talk about.
The Google Search Console is one of the best Google tools that will help you in monitoring the performance of your very own website in your Google Search Index.
With this amazing tool, you get a collection of Google resources and Google tools that will tell you about the pages that you have are popular or not. Certainly one of the most useful of the tools out there, this one is a must-have for sure.
6) Google Trends
With the help of Google Trends, you will be able to witness some of the latest data and trends that are currently very popular.
It is really important to stay updated when you are dealing with the online businesses and this tool help you with that.
You can actually see the research terms that are mostly used by the people and it is going to be a great help for sure. This can be highly beneficial for you if you want to find out the keywords that can easily and effectively optimize your presence right away.
You will find out those keywords in your niche that are trending and hence the potential of your campaign to go viral will for sure increase.
7) Google TAG Manager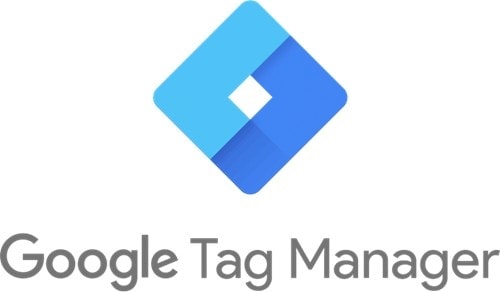 For the digital marketers out there, this is certainly one of the best tools to use for sure. You will be able to make tag management a very simple process.
You will be able to place and update the tags and snippets that you have. Integrating them into the systems will also be a lot easier.
There is no doubt that this tool helps you in the development of the website of yours in the best way. So, it is one of the best Google tools to use for sure.
You will be enjoying benefits like ease of use, future-proofed website, Version Control, Permission Management, Users Management, Built in Tags, Event Tracking and so on.
8) Google Forms
All you have to do is sign up with the Google Forms and you are all set. You will easily be able to create surveys and then analyze them.
What is even better is that this all works for free. So, why don't you try it out and then see the results? Find out about the surveys that are a match to the guidelines and style of your business to gather more information.
It lets you collect information easily and efficiently, plus with the help of Google Forms, will be able to create surveys right away. Just with a Google Account, you can start using this tool.
With the help of Google Forms, you can store feedback that you can further analyze to improve your campaign adeptly. You can also get the spreadsheet views of the data collected by your form.
By using Google Forms, you will be able to get the answers of unlimited questions without paying any money.
9) Google reCAPTCHA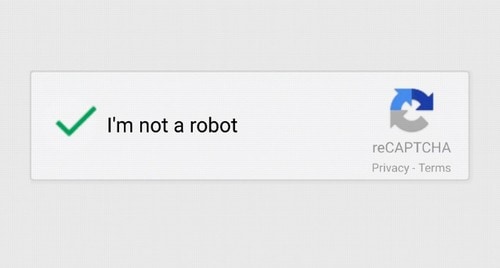 For those websites that need protection from the spams and abuses in their domain, this one is one of the most popular Google tools to have. You will be able to see the risk analysis reports done on the users in order to fight the abuse.
It helps you find out the abusive traffic on your site. It efficiently safeguards your site from different sorts of spams and abuse. Valid users will be able to pass through without any trouble.
It is best in ensuring the needed security for your site from different sorts of abusive traffic.
10) Google AdWords (Paid Tool but Free start)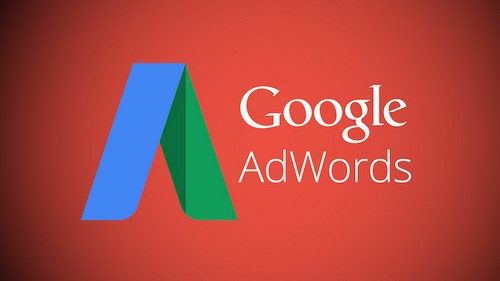 This is a paid tool. Why we have mentioned it in free? Because google does give some free advertising credits at the start. Don't Waste those!! Adwords is one of the best in the business when you need to use PPC marketing on your brand. Don't leave it without trying.
We all know that Google is the platform that most people come to when they need to have answers. With the help of this tool, you can ensure that your ads about the brand pop up when they search something related to it.
This way, you can get more and more people to click on the ads and that way your website will get the recognition that you want it to have. You can most mobile ads, text-based ones and so much more. it is basically very easy to use as well.
As one of the best Google Tools, this one is going to be very important for you in ensuring the immaculate channelization of ads on the web. Paid ads will widen your reach and boost sales.
Wrapping Up!
So, that is all that we have for you here.
These are some of the best Google Tools that you can use. Go ahead and try them out right now for the best results.
Want to know the right Google Tools for your site? Share your site details with us in the comments and our experts will guide you about the best Google Tools for your site.