Facebook marketing is the most efficient way to promote your brand or company today. As you post advertisements, you wait for responses from the audiences such as likes and comments that proves how much popular you are getting among the people.
But is it so much easy to get these responses to your advertisement?
It is not indeed and you need to take help of a number of strategies and tricks to get it done. Among various strategies that you can use, one of the most modern ones is Facebook Page likes with custom audiences.
Various Ways To Get Likes
There can be a number of ways to get more likes on the advertisement that you are posting on Facebook. Some of the most basic ones are mentioned here.
One of the most basic and important ways of attracting likes is to make your advertisement quite attractive and appealing one. If the advertisements are quite attractive enough, there are high chances that there will be a high amount of people who will offer responses to the ads such as likes and even at times comments.
Another great strategy is to join different Facebook groups. Often such groups have a large number of audiences. Hence, joining such groups and sharing your advertisements in these groups can also help you in getting a good number of likes on your ads.
One of the most effective ways is to start up an advertisement campaign on Facebook. The campaign consists of a number of different advertisements and the campaign has a starting date along with an expiry date.
How the Facebook Page Likes With Custom Audiences can help?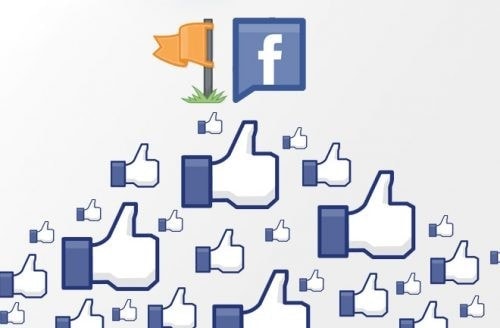 Though there are some of these basic ways that can increase your Facebook likes, there are also many other options that can help you in getting them in an even convenient way. One of the most modern ways is through the use of custom audiences.
So, what is this Facebook Page Likes with the custom audience all about?
There are different types of audiences that you will get to know about when you are running an advertisement campaign. There are some who will see some of the ad videos that you are regularly posting; while there will be some who are responding to those ads with likes or comments. You may come across some who regularly visit your Facebook page for the latest updates while there are some who have landing on your website too through your Facebook page.
Such type of audiences is known to be of great help because they have some interest in your ads and hence they can soon get turned into potential customers.
But will this all happen while you sit and see what is happening?
No. You need to put up that extra effort so that you can convert those potential audiences to your potential customers soon. For this, you need to make use of a number of tricks and strategies and one of those is the use of Facebook Page Likes with custom audiences.
When you have understood that a particular section of audiences such as the people who are regularly seeing your advertisements are most likely to put up a like on your ad, you will search for more of such audiences. Facebook makes this task much easier for you.
Facebook helps you in getting such similar audiences on Facebook so that you can retarget them with much more impressive ads so that you can get more likes.
You must have understood the role of Facebook custom audience feature in your overall marketing campaign. Let us now understand how you can create your Facebook custom audiences step by step:
4 Steps to create Facebook Custom Audiences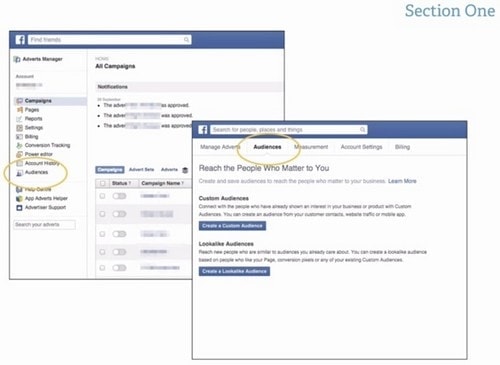 1-First of all log in to your Facebook Ad account and navigate to Ads Manager on the top left corner and click on it. A new dialog box will appear where you have to click on All tools option in the lower section of the box.
2-Now in the next step, navigate to Assets column and click on Audiences button. This will take you to the next page.
3-Now an audience dashboard will appear where you have to click on Custom audience from the Create audience drop down menu. Now a new dialog box of the custom audience will appear, click on Engagement on Facebook and then in new dialog box click on Page button.
4-Now you will get to see a number of page targeting options, below we have explained these options;
You can target everyone who has any kind of engagement with your page.
You can choose the second option to target those who have visited your page.
The third option is to target those who have any kind of engagement with your ads or your posts.
According to the fourth option, you will be able to target those who clicked on the call-to-action button on your page.
As per this option, you can target anyone who messaged you on messenger.
You can also target those who have saved your posts or your page.
Targeting on Facebook has become more effective with the introduction of custom audience concept by Facebook. Through Facebook custom audiences you can basically re-target those who are somehow engaged with your Facebook page.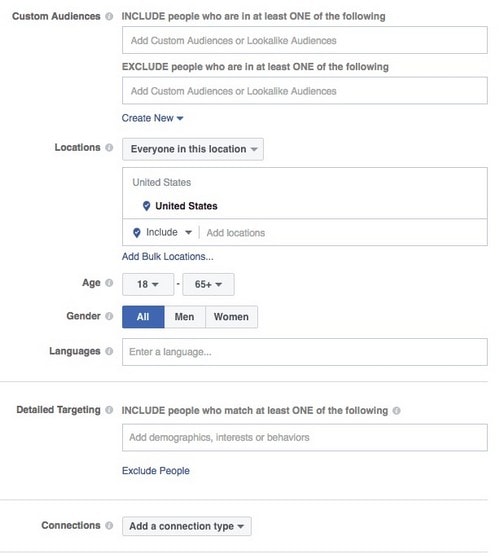 This process becomes more effective for marketers because it is easy to convert those into customers who are already engaged with your page in one way or another.
Facebook provides you with a number of grounds on which you can re-target these users.
So in this way you get a number of targeting options to choose from. You can select any depending upon your requirement and marketing goals. Facebook will also ask to fill in the duration of this campaign. After this, you will have to give a specific name to your custom audience along with a description (optional) and you are ready to start your campaign. This will not only increase your page likes on Facebook but also it will boost your conversion rates.
Benefits Of Having More Likes from Custom Audiences
Are you still thinking why do you need more likes on your Facebook advertisement or post from custom audiences?
If talking in terms of the custom audiences, you can say it is the best way to get through a potential bunch of audiences who can be easily converted into potential customers. When you have come across the custom audiences who are more likely to offer you Facebook likes, the best way is to retarget such audiences on Facebook with the help of even more impressive and personalized advertisements. Below is the image you can see how easy it is to do interest-based targeting to custom audiences that have similar interests –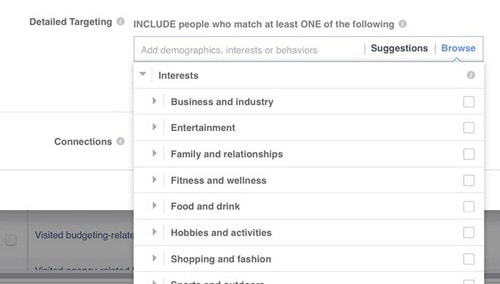 This will make your retargeted audiences to respond to your ads with Facebook likes.
Does this thing end up here? No.
This is the first step of the sales funnel.
After you have got your audiences to put up likes on your ads, you will wish to them to visit your website. So, now you need to retarget the custom audiences who have liked your advertisements. You need to work even harder to get even better ads for the audiences who have liked your ads. When you do so, there are chances that they will finally visit your website.
Role of Custom Audiences in Sales Funnel
There are so many people who may visit the website but do not do any kind of transactions or activities. Do not think them to be a waste as these can land up being your most potential customers.
You just need to push them a bit more to get involved in some kind of activities on your site.
So, the next turn is to retarget the audiences who have visited your websites once but have not done any activities. You can retarget such audiences with the help of ads that have special discounts or you can also retarget them with the help of customized ads. Such type of ads is highly helpful in attracting the audiences to your products so that they can get them with the help of the offers that you have provided them.
Final Thoughts
On the concluding note, we all know that getting high traffic on your website or your business page is now very much possible with the help of Facebook marketing. But the basic strategies may not help you in getting the number of likes and conversions that you wanted to have.
For this, you need to make use of some of the most modern strategies such as the Facebook Page likes with custom audiences in order to not only get more responses on your ads but also to get higher conversions through the ads that you are posting.
Just know the basics of custom audiences and you will be able to get through the right kind audiences with the help of right adoptions.
So this was all about Facebook page likes with custom audiences.
You can create your custom audience by following above-mentioned steps.
Hope your doubts regarding this concept are cleared by now. The Facebook custom audience is really an awesome feature to boost our Facebook marketing campaign and get better conversions along with Facebook page likes.