Unemployment word has a negative connotation. The high unemployment rate implies a weaker economy. However, frictional unemployment is different from other types of unemployment, and it is present even in a healthy economy. Frictional unemployment is natural and exists even when the economy is at its best.
Read this article to learn about what is frictional unemployment, causes, effects of unemployment.
Definition of frictional unemployment
Frictional unemployment can be defined as a type of unemployment that occurs when workers don't have jobs and are searching for jobs.
A fresher university degree holder who is looking for his first job can be categorized as frictionally unemployed as well as a former employee who is available in the market, and expecting job transition will also be considered as frictionally unemployed.
What is frictional unemployment?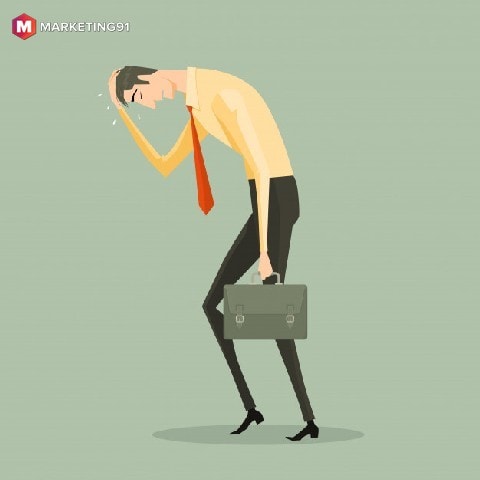 As friction on the road is essential to keep the vehicle moving; similarly, frictional unemployment is also crucial for the growth of an economy. Frictional unemployment occurs when workers are available in the market and looking for a job. Because of this reason, frictional unemployment is also known as search unemployment.
There are not always negative reasons for a person to be unemployed. A person can be unemployed for various reasons. For example, a person has left his previous job because of the mismatch of his skills and job requirements, or he didn't see his growth in his last job. Similarly, there can be many reasons for a skilled person to be unemployed, such as he might be looking for increased wages and salary, opportunity, or higher job position.
A person who leaves his current job to upgrade his skills or to get higher education in the hope of getting a better education is also known as frictionally unemployed.
New entrants in the market are also ready to take the risk of waiting for a perfect job that matches their skills rather than hopping on the first opportunity that they come across. Similarly, employers also spend some time to hire an ideal match for a job opening in their organization. Because hiring a person with the wrong skills will not only disturb the work of the organization but will also impact the organization financially.
Opposite to other types of unemployment, frictional unemployment is considered suitable for the health of the economy. Because frictional unemployment implies that the right resources will be allocated for the right jobs, people will be more satisfied with their jobs, and the performance of a company will improve. Moreover, even if there is 100% employment in an economy, there still will be a positive rate of frictional unemployment as there will always be some people who are looking for the right job or who are in the transition phase.
Frictional unemployment can be calculated by dividing the total number of people looking for a job by the total number of the workforce of an economy. The output of this equation will always be positive because there will always be new entrants, people who left their jobs, and people returning to the workforce (like homemakers or mothers or people returning to work after upgrading their skills.)
Let us learn about the causes of frictional unemployment in the next section
Cause of frictional unemployment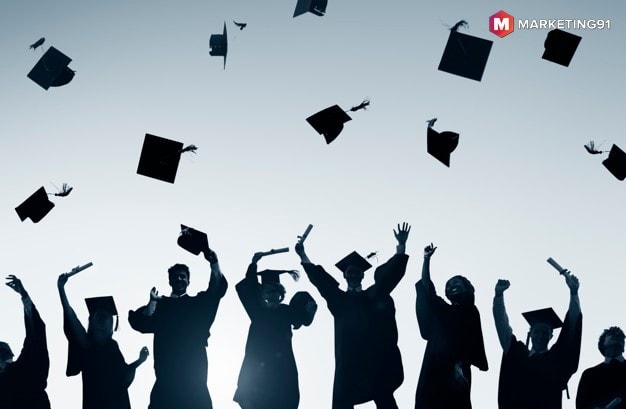 1. Newly graduates
The first cause of frictional unemployment in an economy is the high number of employees in the market. Every year thousands of students complete their graduation and enter the job market. They usually get delayed in getting a job that they desire because of the lack of skills. Sometimes, they lack the experience and resources to find themselves a suitable job or a job that they want.
The new entrants make the most significant portion of the unemployed people in the market due to frictional unemployment.
2. Workers looking for better jobs
Another cause of frictional unemployment is the workers who are employed but leave their job in search of better jobs which can pay them more salaries or wages or can help them get a better job position.
People take jobs that provide the relevant work experience in their work field. But after a few years working in such jobs, they look for jobs that offer them better salaries. There will always be a few people who are looking for better jobs in an economy.
3. Temporary transition
The temporary transition also causes frictional unemployment. Temporary transition means when an employee quit his job due to some personal reasons. For example, when an employee is moving from one city to another city, then he has to leave his job and find a new job in the city he is moving to.
The employee stays unemployed for a specific time of period until he finds a new job. Temporary transition is inevitable because an employee usually doesn't get a new job right after leaving his current job.
4. New skills or higher education
After working for a certain period, people want to upgrade their skills to get a better salary. It causes frictional unemployment when people leave their jobs to learn new skills or to get a higher education.
For example, some people leave their current jobs to pursue an MBA to get a promotion or a considerable salary hike in their next job.
5. Unemployment benefits
In developed countries, the government pays unemployment benefits to people who don't work or are looking for work. Because of this reason, people don't rush to get jobs to earn their bread and butter.
Unemployment benefits fulfill their basic needs, and therefore, rather than looking for jobs desperately, they take their time to find a good job for themselves and sometimes spend their idle time surviving on unemployment benefits and pursuing their passion.
6. Personal reasons
Personal reasons like sickness, family sickness, accident, pregnancy, family issues make people to quit their jobs. Personal reasons cause the maximum portion of frictional unemployment. For example, when a woman is pregnant, she is not able to work for at least six months, and sometimes a full time employed woman has to leave her job temporarily to take care of her baby until she can start working again.
Effects of frictional unemployment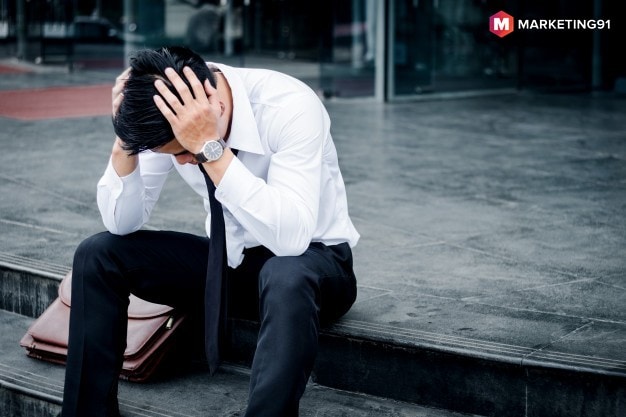 Frictional unemployment doesn't affect the economy like other forms of unemployment, such as cyclical unemployment and structured unemployment. Frictional unemployment is present even in a fully-developed and healthy economy.
The presence of frictional unemployment is a good sign for an economy. This means people are progressing and are looking for better jobs. Moreover, frictional unemployment provides businesses an opportunity to choose employees with the right skills for job vacancies in their organizations.
Frictional unemployment doesn't harm an economy like other types of unemployment, and an economy can bear it as it is not static, and it is there only for good reasons. For example, when a person will get a high salary, he will pay high taxes, which will be helpful for the economy.
How to reduce frictional unemployment?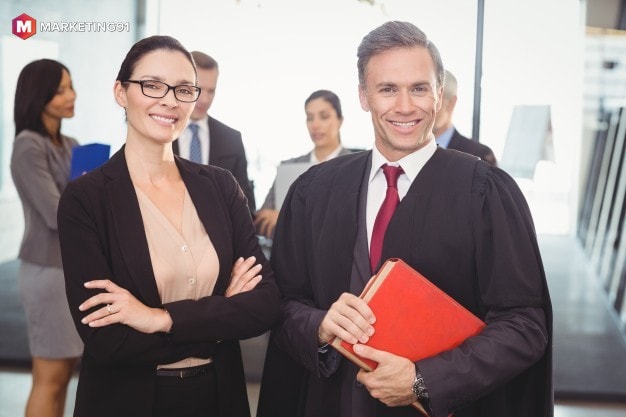 However, there is never a dire need to reduce frictional unemployment like there is a need to decrease other types of unemployment. But the following methods can be used to reduce frictional unemployment in a country.
1. Reduce the gap between job opportunities and job seekers
Unawareness of job opportunities available in the market causes frictional unemployment, because of the difference in communication between job providers and job seekers. People keep waiting for their desired job opportunities, and employers expect the right candidate to fill a job vacancy.
With the correct use of the Internet and other fast communication methods, the gap between them can be reduced. As a result of that, people will get their desired jobs fast, and there will be less frictional unemployment.
2. Educational Counselling
Educational counseling can help in reducing frictional unemployment caused because of the new entrants in the market. New entrants usually find it challenging to find the jobs they desire quickly because of the lack of experience and guidance.
If proper guidance is provided to students while they are still studying, they can make appropriate decisions and can start acquiring skills that they need to get the right job. Educational counseling might be helpful for students who are in high school and need to decide on their careers. Proper guidance at the right time can help in reducing the waiting time for people to get the right job.
3. Set up industries in rural areas
A prominent reason for people to leave their jobs and look for new jobs in different cities is that all industries set up their companies and factories in metro cities, and people from rural areas are required to move to those cities to get jobs. But after working for some time, they want to move back to their towns and settle there.
To do that, they leave their well-paying jobs in metro cities and move to their cities in the hope of getting some other work. This problem can be solved by taking industries to private areas of a country and equally spread job opportunities in all parts of a nation.
In this way, people can have jobs without leaving their homes. This solution will not only solve the problem of frictional unemployment but will also provide a solution to over-crowded metro cities.
4. Flexibility at work
Most people, especially women, leave their jobs because their work doesn't offer flexible working hours or working environment. Providing a few liberties to people such as work from home, flexible working hours, at work childcare center, can help in reducing the number of people leaving their jobs. In this way, we can deal with frictional unemployment.
5. Opportunities for disabled people
Many people don't get a suitable job because of there inabilities. These people get equal educational qualifications and have the same skills as that of an average person. But they are not provided equal job opportunities because of their disabilities. To reduce frictional unemployment caused by such people, companies should give equal opportunities to disabled people and provide facilities to them so that they can work the same as a fully-abled person.
6. Reduce unemployment benefits:
This method might not seem right to most people. But unemployment benefits can cause a high rate of frictional unemployment in developed countries where unemployment benefits are excellent. Because of this, the young talent of a country stay jobless and feed on the benefits provided by the government.
In addition to this, there can be other methods depending on the work culture of a country which can be implemented to reduce frictional unemployment