In recent times, business owners are constantly challenged with processes to stay in front of the target audience. People who have the same thing with their business might have experienced that as well.
But nowadays, Facebook makes this quite simple for us to reach the audience right where they are hanging out.
Together with YouTube, Facebook is one of the most effective platforms for your Facebook Video marketing campaigns.
Second, only to Google in terms of traffic, Facebook provides the video marketers brilliant chances to promote products and services as well as brands.
It also offers fantastic exposure for those people who do this right. But making the marketing video and then posting this on your Facebook business page does not guarantee success.
Eventually, you will have to do a lot more than that when you sincerely want your videos to stand out on social media.
So, if you are an amateur or even a professional who wants to make their service or product famous, you have to follow a few fundamental rules to create Facebook Video.
In a way, you will be able to reach a wider audience, enhance the conversion rates, and then properly boost the sales as well.
Let us first have a look at some key traits…
Key Facebook Video Recommendations suggested by Facebook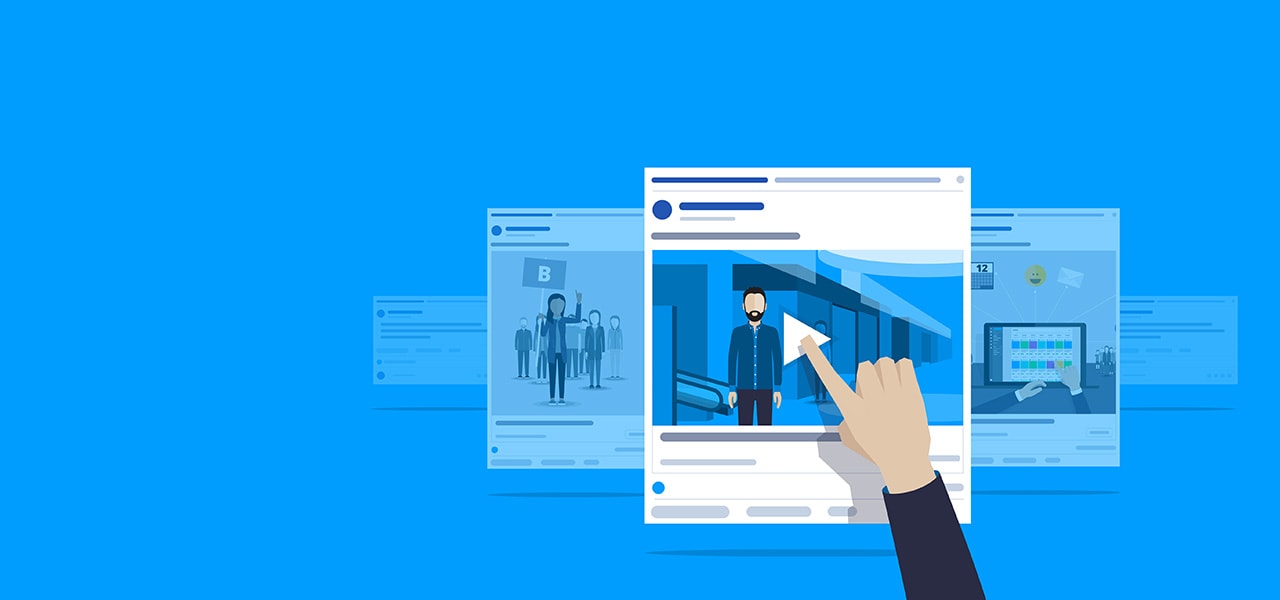 Video Ratio should be 9:16 to 16:9
Recommended Resolution suggests you upload the highest resolution video available that can fit well with the file size and ratio limits
Video File Size should be 4GB Max
Video Length Minimum should be 1 second
Video Length Maximum should be 240 Minutes
Video Captions is Optional, but it is recommended for better conversions
Video Sound is also Optional, but it is recommended to make your Facebook video more effective
The text should be 125 characters
You need to understand that the video thumbnail images that are having 20+% text can sometimes suffer from the reduced delivery
You should know that the vertical videos (with aspect ratio taller than 2:3) can be masked to 2:3
If you are sharing Facebook Video with a link, its headline can be of 25 characters and link description can be 30 characters
For 360 Videos, you will find an interactive and immersive platform from Facebook
Aspect Ratio Tolerance is 3%
Different Objectives that a Facebook Video Supports
Video Views
Reach
Brand Awareness
Traffic
Engagement
Page Likes
Event Responses
App Installs
Different Calls to Action that Facebook Video can Offer
Shop Now
Learn More
Get Showtimes
Sign Up
Get Quote
Book Now
Download
Watch More
Send Message
Listen Now
Subscribe
Interested
Important rules of Facebook Video
1) Call to action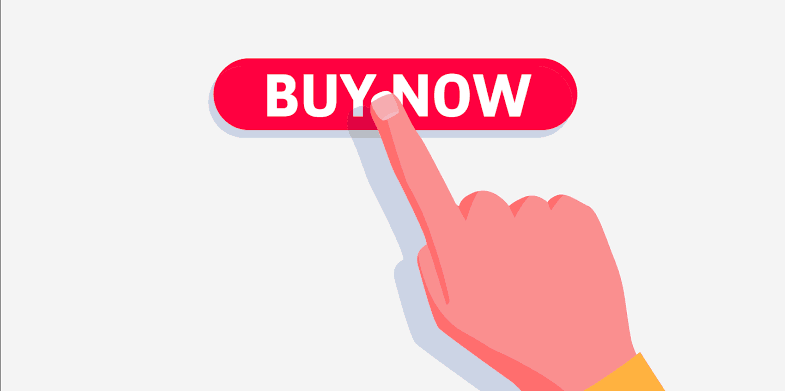 Ending all the videos along with the compelling call to action would be a smart move in the video marketing business. Calls to action make your videos much more operative at converting viewers into the customers.
You will have to integrate them quite naturally into the videos to direct the visitors to the online storefront or landing page. You will then boost sales without coming across as a marketing bully.
2) Increase the videos with keywords
The Facebook Video will pack a more massive punch if you sensibly sprinkle them with relevant keywords about the brand, services, and products. Bold these and place them where they cannot be missed.
3) Keep your videos concise and short
Video marketing on Facebook is quite useful when the videos are short, not more than a minute or two. The ideas of online business pages come up with a fact that if you make short videos, then you will get the maximum number of views for sure.
Always try to get to the point, use appealing images, and evade useless repetitions.
4) Pin the engaging introductory video on the Facebook business page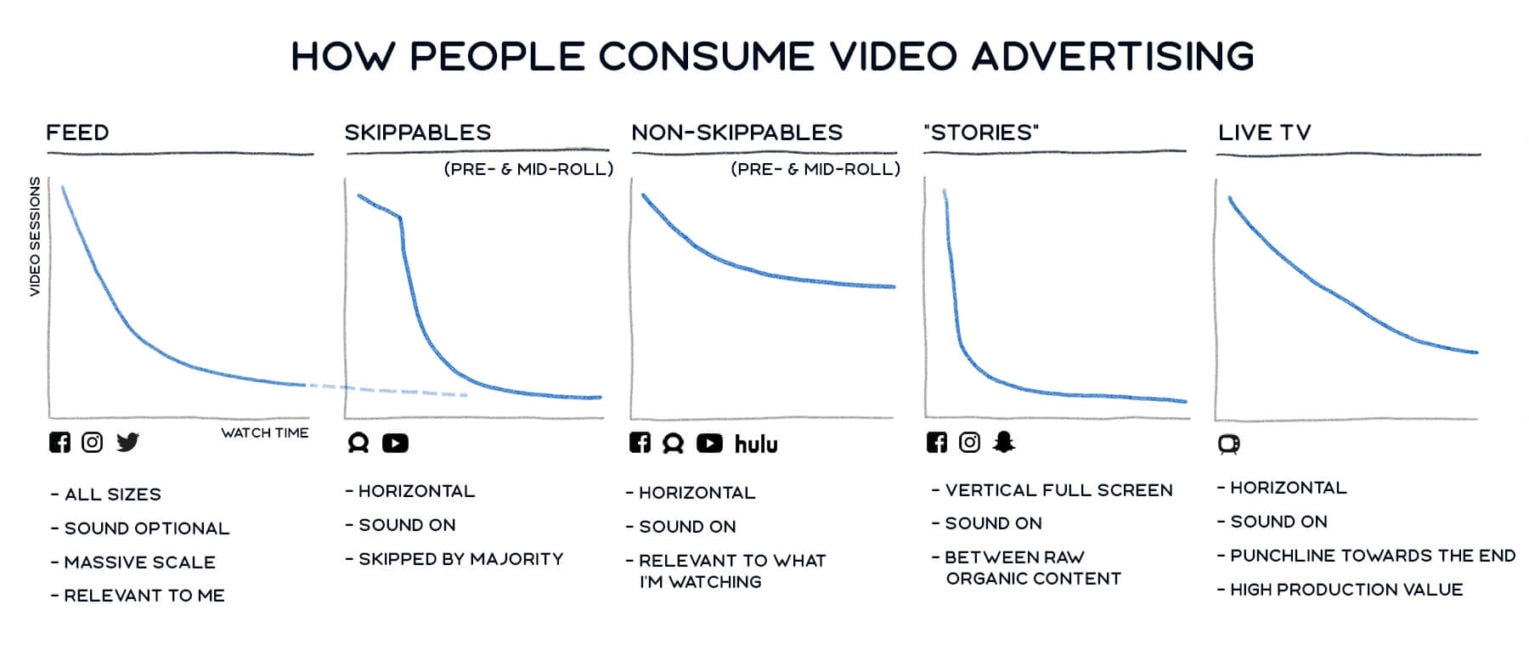 Do you know the fact that Facebook lets you mark or pin any video to the top of your business page? Eventually, this will remain even after you publish recent content.
You will be able to use the chance to make the short video, which introduces the viewers to your brand and welcomes them to your page.
At the same time, you can only use the video to highlight a key product, service, or even any kind of special deal you are currently offering.
5) Make highly-targeted marketing videos
Facebook comes with beneficial analytics. It puts at your disposal the vital data and demographics that you require comprehending who most of your Facebook followers are and what kind of content they enjoy most.
You will have to use the insight together, along with the relevant keywords to modify your Facebook video to the needs of your audience.
6) Use video series for continuity
If you post the videos intermittently, at random times, you cannot merely build a sense of expectancy. That sense of outlook is precisely what you require to convert viewers into customers.
This is why you must focus your video marketing efforts on Facebook on creating the video series where all episodes are associated and published on specific days at specific hours.
Use Video Insights for refining Facebook Video Strategy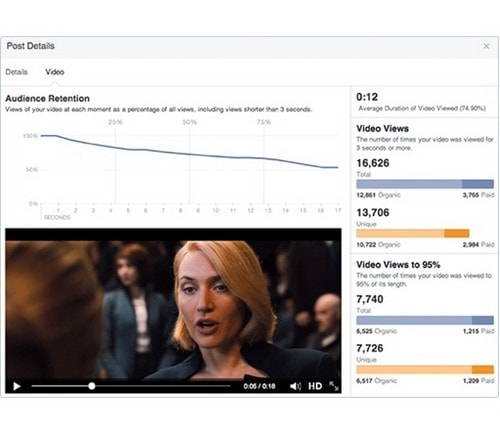 Using Video Insights can help you gauge the performance of your Facebook video campaign.
You will be able to delve into different metrics like Unique Video Views, Video Views, Audience Retention, Avg. Time Spent, etc. will help you understand how well your videos are working with your audiences.
Turn customer reviews into useful marketing videos
Whenever you are thinking to present the product through your perspective, you might not get successful. So, you always need to make sure that you offer the video from the standpoint of satisfied customers.
This is very simpler to build trust and encourage sales that way because consumers trust reviews from the real people as much as personal recommendations.
This is the third-party endorsement. For the best results, you need to make the customer review series, which covers all your essential services and products.
Embed unique discounts and promotions into the videos
An effective and effortless way to enhance the appeal of the Facebook video as well as to encourage sales is to assimilate into them vouchers, coupons, and discount codes, which your audience cannot get anywhere else.
Besides, you will also add a sense of urgency to these superior offers by offering them the deadline so that the viewers will want to act directly after seeing your videos.
Insert your videos into posts
Once you are done with your publishing segment on Facebook, you cannot just sit idle. You will have to think about integrating into the future posts if you get any similarity with other posts.
You will have to take responsibility for making people remember the post. If the video comes up again and again, then this can persuade hesitant or undecided customers, as well as refresh the memory of those who have forgotten about this.
Consider outsourcing your videos
An enhancing number of marketing agencies can now craft for you animated videos, which are uniquely optimized for Facebook. These Facebook Video can be more operative than in-house videos shot along with unprofessional cameras or slideshow videos, and are far more memorable.
Though more costly to produce, these videos can return the early investment they need by ominously boosting your sales.
Now, you need to learn how to increase engagement by using Facebook Videos, so let us understand that as well-
How to Use Facebook Video for More Engagement
1) Use Videos that can Inspire your Audiences
When you use Facebook video, inspiring your audiences will get a higher number of offers and conversions than other methods.
In any case, you don't just have a significant team to make these sorts of videos. Simply talk a message from the heart or use some powerful quotes with some music utilizing tools like Animoto and your videos will serve the purpose.
Inspiring Facebook Video conveys a story superior to anything and for sure, in a more convincing manner.
2) Your Facebook Video should Educate Your Viewers
This kind of powerful Facebook video is to give a quick tip or show something valuable to your followers and fans.
In the below-given videos, you can see a Facebook video of the chef making the recipe in 15 seconds that will convince page visitors to opt for that video.
3) Your Facebook Video Should Be Entertaining
Most of the time, individuals visit Facebook to have a ton of fun.
However, that doesn't mean you need to post funny recordings of pets or kids. You can engage your audiences with casual interviews, an animation video, cartoon videos, bloopers, etc. to offer some uniqueness to your viewers.
Adding human quotient and incorporating storytelling can be an effective strategy for Facebook Video.
Adding humor, satire in your video can be a useful trick here.
4) Use of Featured Facebook Video
Such videos are set over your About section.
Such sort of highlighted video appears high on your page, and you should utilize this space to advance your latest video or most crucial video that can jump a lead generation and conversions.
5) Create a Playlist Facebook Video
Using various playlists can also help you control the experience of your audiences when they explore through your Facebook videos.
This guides your visitors directly to the video that can be most relevant to them, and hence, you will satisfy your potential customers in the most personalized manner possible.
6) Using "Watch Video" CTA
Use of this Call-to-Action enables you to attract visitors to a video on your site directly from the cover picture on your Fb page. This would be very useful in generating traffic for you as well.
In addition to these strategies, you can also boost Facebook Video by using Facebook Ads. Facebook Ads will empower your video to widen its reach and target the broadest number of audiences.
Wrapping Up
There are ample amount of beneficial features of the well-known domain of Facebook. There are numerous other features of this platform as well, and they are like the image settings, the audience settings, and more.
These features make this platform of social media an excellent and also beneficial one. So, whenever you are going to make a video, you always need the proper research regarding the content, methodology, and even promotion appropriately.