The impact of Facebook on our daily lives is just staggering. From education to entertainment to politics and Businesses, Facebook touches all the different domains of human lives. Almost all of us possess a Facebook profile. In the same very manner, we are also witnessing a great increase in the number of Facebook pages utilized by different businesses, brands, and celebrities. However, it is always confusing for the small businesses to choose between Facebook Page Vs Facebook Profile.
New marketers and business owners always face a dilemma while finalizing the one that fits well for optimizing presence and profits of their business. Therefore, without any more ado let us un-riddle the mystery right away –
Facebook Page Vs Facebook Profile- Know Best One for your Business
On Facebook, you can mark your presence in two ways; either through a Facebook profile or through a Facebook page. However, if you want to use Facebook effectively for your business then it is a must that you know the basic differences between these two.
Without creating a lot of suspense, let me make it clear that-
'When it comes to Facebook Page Vs Facebook Profile then it is Facebook Page that will help your business and boost your revenues'.
Let us first understand what Facebook Profile is and then we will decipher the key idiosyncrasies of the Facebook page to understand how Facebook Page helps you optimize your business on the web-
Facebook Profile
When we are talking about Facebook, we must understand the term Facebook profile in a broad manner. Facebook profile in simple words is just a personal account on Facebook. As soon as you register yourself on Facebook, you create your Facebook profile.
Now, the time has come to unravel the potential of Facebook Page-
Facebook Page
As we have understood the definition and basics about the Facebook profile, it is high time that we know what Facebook page actually means. Facebook profile at one place is personal account whereas Facebook page, on the other hand, is specifically dedicated to your business. Facebook has created this feature just to represent and highlight an organization or a company on Facebook.
Facebook Page Vs Facebook Profile – Which one is better
From the above definitions, it might be crystal clear to you that what Facebook page and Facebook profile mean. According to Facebook's terms of service, you can use a Facebook profile for your personal use only whereas a Facebook page should be used for business purposes.
Hence, if you are using a Facebook profile to fulfill your business goals then it is basically a violation of the terms and services of Facebook. In case you are using a Facebook profile just to make profits via sharing irrelevant contents then as soon as Facebook recognizes this, it can delete your profile and you might end up losing your credibility as well.
However, in order to create a Facebook page, you require to have a Facebook profile. You can also do one thing; convert your existing Facebook profile into a Facebook page.
Now Facebook Page Vs Facebook Profile might be clear to you and you must have understood which one you should use for your business purposes i.e. a Facebook Page.
Benefits of Facebook Page for Businesses
There is definitely a violation of Facebook's terms and services if you are not using the Facebook page to fulfill business goals rather than opting for a Facebook profile. Besides this fact, there are a lot of downsides that small businesses face if they are not using Facebook page for their business.
Since we are living in an era of technology and social media, if you are not using a Facebook page for your business then it leaves a bad impact on your audiences as well. They might think that you are not in touch with the latest technologies and you are not connected to social media users. In this way, you might develop a kind of insecurity regarding your business hence reducing the credibility of your potential audiences.
Now, as you are clear about the whole dynamics of Facebook Page Vs Facebook Profile, let us now understand best strategies that can empower your business to make profits via Facebook Page-
Since you have understood now that Facebook page is the best in empowering your business to generate leads, optimize reach, ensure conversions and boost sales, let us go through some of the Facebook Page Tools that will alleviate your Facebook Marketing tasks-
Facebook Page Tools for your Business
1) ShortStack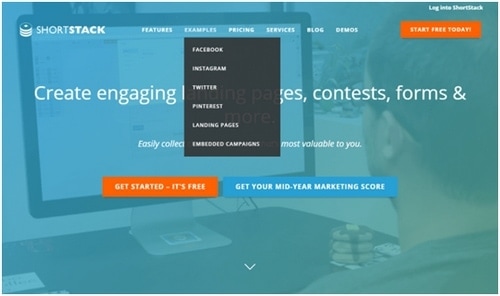 You can use this tool for creating Facebook Landing Pages, Campaigns and Applications that will help you to use Facebook to ensure profits for your business.
2) Heyo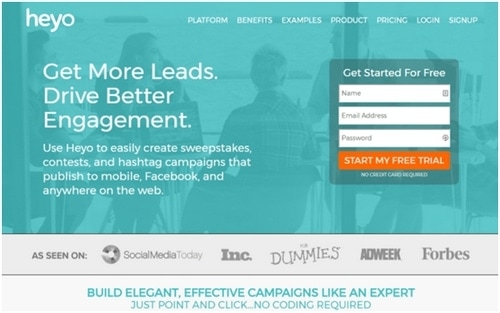 This one will help you to run Facebook campaigns in the most responsive way possible. It offers you pre-made Facebook templates free. Its drag and drop editor lets you enjoy best creative control.
3) Facebook Timeline Contests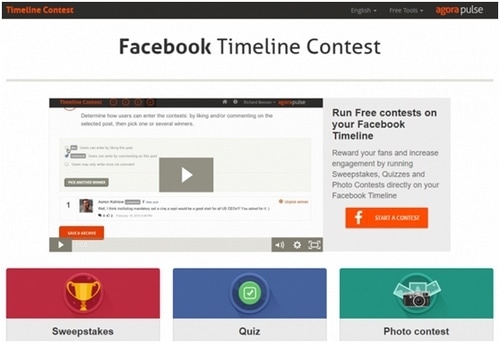 You can use this tool for running free contests on your Fb timelines. It will help you run Quizzes, Sweepstakes, and Photo Contest that will increase engagement of your Fb page with audiences. You can also reward fans using this tool.
4) Easy Tab Creator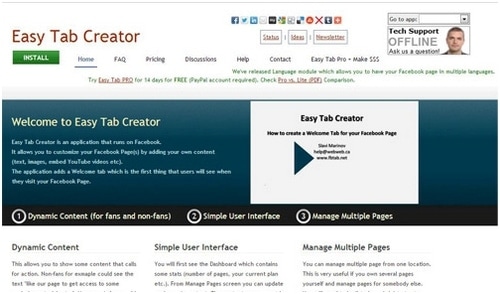 Opt for this tool to manage 3 Facebook business pages simultaneously. You can also use it for customizing Facebook content based upon the inclinations of your prospects. It lets you include text, videos, Images or you can use it to add a welcome tab.
In Conclusion
Startup or small business owners get puzzled away on different things.
The Marketing91 team has been inquiring a number of business owners and in the process, we found that a number of people do not actually understand the difference between a Facebook page and a Facebook profile. They get befuddled about selecting between these two for their business.
That is why, we came up with this post to enable you to understand the Facebook Page Vs Facebook Profile concepts, so you can choose the most befitting one for optimizing sales potential of your business.
Hope we helped you comprehend the whole concepts, but in case of any befuddlement about Facebook Page Vs Facebook Profile, write to us in the comment section below.