Do you have a social media account on Facebook? Well, do not answer that. It was a rhetorical question! Everyone has a Facebook account these days. From the class VII kid who can barely get over with his homework to the richest man in the country, everyone is on Facebook.
But, do you realize that now not just individuals, but small scale, as well as big multinational companies, are also on Facebook. And that's nothing to be taken aback by. There are several groups and pages that you must be following or have subscribed to at some point in time. These are what make the maximum of your newsfeed content that you see or scroll through most of the time. But, there's always that one moment when something really catches your attention and you are just unable to overlook it.
How to use Facebook groups for business?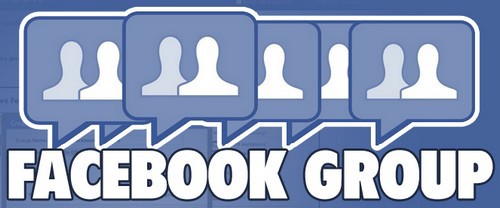 It's all under the wide umbrella of marketing. And what is the key element of marketing and advertising? Well, stop over thinking! The answer is pretty simple; reaching out to the target group of audience and viewers. This the most essential factor because if you fail at this, the entire purpose is defeated. And thus, Facebook groups can be of great help to locate this mass. Every individual remains a part of the group only if his motives are same as the other members of the group. Business can in this way make use of Facebook groups for their promotion.
Now, it may so happen that you do not wish to ask another group for help. There may be several reasons behind it such as self-esteem, lack of experience or a charge by another group which is too high. In such a case, you may also make your own Facebook group. It has now become imperative. A Facebook group allows free and quick interaction between its members.
Thus, you are bound to feel closer and more connected to the audience that had faith in you and your work. In fact, a Facebook group is also a good means to spread news of upcoming or ongoing offers and information. The clients can also voice their grievances here directly. This increases a sense of security amongst the potential customers.
Creating content related current affairs is a great way of boosting your business and at the same time ensuring that you have active participation in your group. A very good example of the site here would be Zomato's exemplary advertisements. When the entire chaos of Punjab National Bank was going on, they had come up with a poster saying "PNB-Paratha 'n' Butter" written on it.
You see what I'm talking about? It attracts attention as well as compels the audience to know more about your business and services. Always remember to add a tint of humour to your posts. This is what attracts the public who use social media to get their minds off their hectic schedules and work. This is your chance to subtly feed them information regarding you.
Collaboration with influencers and bloggers is another technique to use Facebook groups for the benefits of your business. These are individuals with a lot of followers. Their fan base is quite strong enough. There are literally their admirers and loyalists who keep track of their work.
This is precisely why they are called influencers; they can influence and have an impact on the way people perceive things. Thus, if you collaborate with them and they as well as you post it on the respective Facebook groups, there is surely going to be more buss about you, leading to people asking about you and making inquiries.
A highly common way of letting people know about the group of your business on Facebook is by sending requests. This makes the common man feel important and valued. In fact, contests, flash sales and giveaways on the Facebook group can also help you to boost your sales. A classic example of this would be a giveaway that had been organized by Bling line. You simply had to follow certain steps and then get a chance to be featured on their page. Sounds interesting, doesn't it? Also, if you do not wish to organize a giveaway, you can keep sales with steps such as purchasing a product from you on a discounted price and then select lucky winners would be entitled to a gift hamper, gift voucher or gift card. Try it. We hope and pray that it will not disappoint you!
Keeping your group always to the point is also essential. This means that as an admin of the group, it is your responsibility to ensure that the group remains spam free. There must not be the posting of any irrelevant or obscene content on the group which may bring the bad name to your business. Your public reputation matters a lot and this is what you must save. One bad incident may actually lead people to lose faith in you. Your face value may also be terribly and adversely affected.
Lastly, Facebook groups will also help you to identify talent. This means that you may be able to establish contact with other who is learned in the field and may wish to work with you. It's always worth a shot!
Thus, Facebook groups can help a lot in case you wish to boost your business. In fact, the group can also have important information about you such as the time of operations, exact services provided by your company, the products produced and also a few facts about the inception of the business and other related points. But, groups should not be confused with pages.
Facebook Groups are joined and pages are followed. Anyone and everyone can be the part of a page. But, entry into a group needs prior permission from the admin or any other member of the group. However, the functions of both may be quite similar and relatable.