Facebook today has become one of the best platforms for online marketing. There are so many different types of advertisements that you can have on Facebook so that you can have higher traffic and can get conversion much faster.
Among various ad campaigns and ad types that you can make use of on Facebook, one of the most popular ones is the Facebook Collection Ads for E-commerce.
What are Facebook Collection Ads for E-commerce?
The Facebook Collection Ads for E-commerce is quite new such as it has turned just a year or so in 2018. So, what exactly it is?
Currently, you must have come across such advertisements where there is a cover video of 30 seconds or so and there is a series of images that follow the video or is displayed at the bottom of the video. Not just videos, there are a number of times when there will be images on the cover along with other images as follow-ups. Such ads are known as Facebook Collection Ads.
The option of Facebook Collection Ads for E-commerce is a great facility for e-commerce partners for a number of reasons. One of the basic reasons is that the customers do not have that much time and patience to scroll down to see various products and so this can be a great option to show the customers a number of different products in a single glance.
On getting impressed of the advertisement, when the potential customers click on the advertisement, they are navigated to a full version page of the products.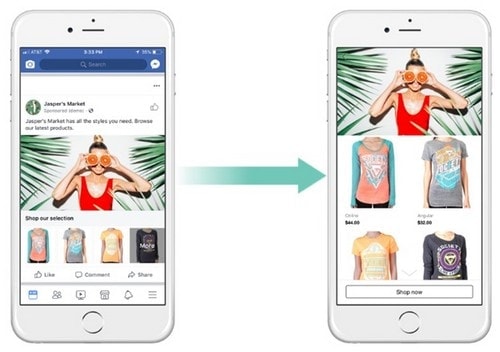 Here, it is made sure that the page or the site is made in such a way that the customers can have a highly engaging session on the site. Such ads are quite prominent on Instagram as well.
Facebook Collection Ads For Instagram
When the collection ads were getting famous, soon it also started on Instagram.
The site is all about images and videos and hence such type of adoptions got quite famous. The best thing about the ad on Instagram is that the customers do not have to scroll the images vertically to check the different products being displayed.
The option of swiping from left to right seems much convenient to the customers and hence the ads got encouraged in adding up more number of products in the ad. While on Facebook, when a customer clicks on an image from the collection ad, it navigates the customer to the product page on the brand site directly. A potential customer when clicks on the product, there are high chances that he or she is going to buy that particular product or something similar to it from the site.
Why Is The Facebook Collection Ads E-Commerce Famous?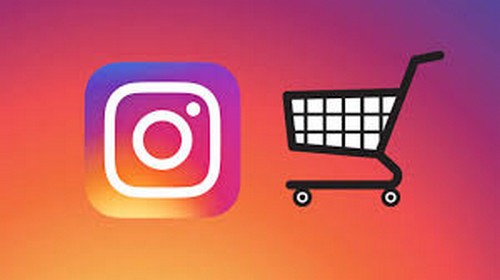 There are so many reasons why Facebook is in love with the collection of ads for e-commerce.
One of the most common reasons is that the ad type is highly responsive in nature.
This means the customers will be able to view the advertisement on their different devices in the same ad format as you have posted. So, when the customers are able to view your ad in a proper way at their own convenience, there are chances that they will find an interest in it.
Such type of ads is very much helpful in attracting traffic. How is that?
The video on the cover has a feature of autoplay. So, when the video starts playing automatically, it is quite obvious that the viewers will get attracted at least for one single second. Now, if the video is quite engaging enough, it can lead the customers to visit the website also and the conversions increase.
When a customer is interested in the video or the image, he or she clicks on it and this leads them to get navigated into a website where the whole details of the product will be shown. Here there are many other options that the customers can come across such as deals, pricing, features of the products, and many others. Having a look at these details can help the customers to become potential in making a transaction on the site.
The idea behind the creation of Facebook collection ads was to enhance the user's ads experiences in mobile devices. These were basically designed for mobile platforms and when user's click on such ads, they load fast in full-screen and one of the best things about these ads is that while viewing these ads, you don't need to leave the platform.
Different objectives of Facebook Collection Ads are-
Conversions
Store Visits
Catalog Sales
Traffic
Now you must have understood the key idiosyncrasies of Facebook collection ads, but if you are having doubts regarding the implementation of these ads then worry not, here in this article we will clear your all doubts regarding that. Let us learn how these ads work?
How Facebook Collection Ads Work?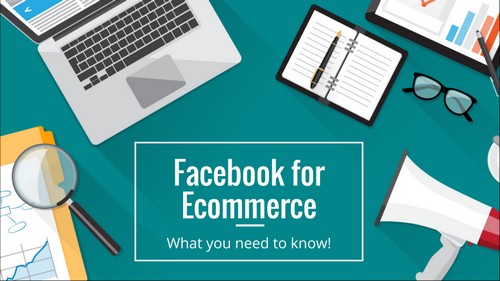 1 – Facebook collection ads first generate intent by joining products with media to create better mobile ads experience.
2 – Once the user clicks on the ad engagement and interest is generated.
3 – After these ads are directly connected to the website from where intent gets converted into action.
Now since you have understood the working of Facebook collection ads it is the time to understand more about their specifications-
These ads basically contain a cover image or a video along with a total of 4 images of products.
Ad Copy should have a headline of 25 characters and body of 90 Characters.
Video should have the aspect ratio of 16:9 or 1:1 while image should be of aspect ratio 1.9:1 (16:9 or 1:1) on Instagram
Slide Show Aspect Ratio for these ads are 16:9, 1:1, or 2:3
Let us learn about some practices that can fetch you good returns over your Facebook collection ads;
First of all, we suggest you select your products very smartly. According to Facebook standards, you need to add at least 4 product images but you can extend that as well. We suggest you extend that up to 50 or more. Your products will be displayed in the same order you have selected them so choose wisely.
Your cover photo/video should be interesting as it is the first thing people will interact to.
We also suggest you retarget your audience as you can never be sure if your collection ads are being clicked on or not.
It is always advisable to drive traffic from other sources as well because more traffic will enhance the chances of your higher conversions.
Since you need to impress your audience with your ads we suggest you to keep checking your ads at a regular interval. Make sure that they are working fine and will not disappoint users.
Tips to improve your Facebook Collection Ads for E-Commerce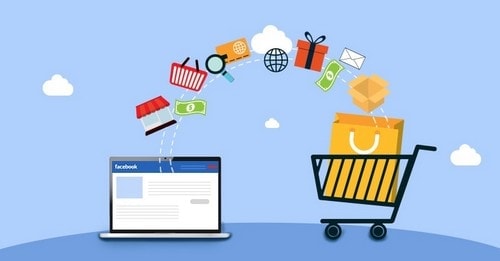 The Cover Video
One of the best practices is to add up cover video with such type of collection ads. Videos always have a special talent for attracting a wide number of audiences.
Hence, getting a great video created for the ad can really help. If you do not have a video, you can still create a slideshow video with the help of the best images that you have in hands.
Retargeting Of The Audience
Though there are chances that a high number of audiences will get converted into potential customers after having access to such options of Facebook collection ads for e-commerce. But again it is a truth that not every customer gets converted.
There are a number of people who will view the ad but will not click on the ad to check out the products. In this case, you can create a custom audience of such people, who have viewed the ad but have not clicked on it. You can create the custom audience and retarget them with the right advertisements.
A/B Testing
Another great practice that you can try out is the A/B Testing. Facebook allows you to monitor the ad campaigns and also test the ad campaigns before making it public. As per Facebook, you can select two or more ad types for a particular duration of time and start testing.
The testing tool will let you know about which ad type will be perfect for your brand and how much conversions which ad type can bring you.
When you are looking for advertisements online marketing on Facebook, it is important to check out the right ad type so that you can get a proper result out of it. Facebook collection ads for e-commerce is one such option that is not only interesting but also helps in bringing in more number of clicks on the ads that can grow up to a higher conversion rate of the customers.
Final Thoughts
We people are involved immensely into technology and it won't be wrong to say that most of us can't actually imagine our daily lifestyles without the Facebook and Smartphone. Most of us tend to spend a majority of our time on social media; Facebook, Instagram and so on among which Facebook is most popular.
Now being a marketer you must be knowing the essence of business promotion through Facebook but here one of the most crucial things is that you have to provide your audience an engaging as well as fast-loading ad experiences. Facebook Collection ads ensure this for you in the most customized and result driven manner possible.
So this was all about Facebook collection ads.
These can be extremely helpful in the e-commerce market as they help in enhancing the ad viewing experience of users on the mobile phone which will eventually cause an increment in the conversions.
Want to know more about how these ads can be beneficial for you? Share your queries in the comments below.
If you liked this article, we bet that you will love the Marketing91 Academy, which provides you free access to 10+ marketing courses and 100s of Case studies.