We all notice that a great percentage of visitors that land on our business pages or sites does not make purchases right away. But for sure there would be some reasons that they landed on your page, so what about targeting those visitors again via some personalized campaigns?
This process of targeting those site visitors again who have not converted yet is understood Facebook Retargeting. – And when you use Ads to retarget those visitors, it is termed as Facebook Ads Retargeting.
So, if you have not yet started using Facebook Ads Retargeting for campaigning and advertising your business, it would be beneficial for your advertising and marketing campaign. To improve the success rate of your Facebook page, you can try using these ads.    
The business organization should not avoid using Facebook ads for retargeting as one of the major ways of advertising. They have to start by creating a Facebook page with several other similar pages. This is the place where you can get in touch with your target audience.
Through this platform, you can convert a regular customer to visit your page again and again, if they are interested in the service and products that your company caters to.
Since millions of customers are using this platform and spending most of their time here, it is one of the greatest opportunities to open the social media page.
What you need to do before running Facebook Ads for Retargeting
Before retargeting, you should try to create good content that would help you retain the attention of the target audience for long. The audience would be eager to know about the updates of the page. So, you should try to upload new content within the fix intervals.
However, by the help of advertisements, you can reach out to your target audience effectively. When influencers of your Facebook are sharing the content in your website, it gets larger exposure. Therefore, with retargeting, it is possible to amplify your content and increase the conversions.
Therefore, targeting can be improved with the help of Facebook page. You can also target your audience by specific location, age, gender, and behavior.
Let us now deep dive into the world of retargeting Ads on Facebook and understand how you can channelize them in a result driven fashion-
How to create a Facebook retargeting campaign?
Facebook Retargeting is a simple way to reach your target audience.
Finding an advertisement on any Facebook page can be a difficult task. So, the digital marketers are planning for targeting which can be considered as one of the effective means to get your potential customers. You can expect the highest returns by means of Facebook Ads Retargeting.
As has mentioned earlier, with this method of targeting, you can target those audiences who have just visited the page and did not make any purchase. You have to offer them more than just one reason so that you plan to avail your services or products. Therefore, you can offer them either free shipping facility or alluring discounts.
How Facebook Retargeting Ads work?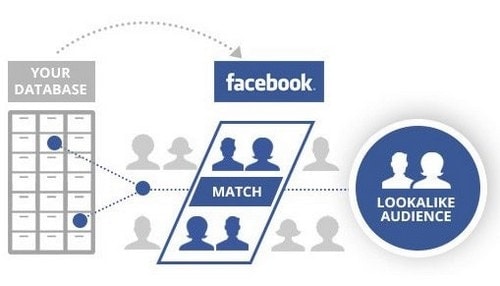 In this way, you can help your target audience know about the USP of your company. Read on to know more about the steps that help in Ad Retargeting.
Log in to Facebook manager page
For Facebook Ads: Retargeting, you have to visit the Facebook page and select your audience from the drop-down list that shows up. You can also access the business manager option which is located on the left side of the page.
How to select website traffic?
For the purpose of Facebook Ads: Retargeting, you have to look after website traffic. Try to reach people who have visited your page quite often. However, you can choose your target audience from the options available. You can choose from the following options.
Choose the person who visits your website
Choose the person who tends to visit specific pages on your website
You can target specific websites that not all of them
Choose people who are yet to visit your website
You can customize your customers
How to create an audience and select audience?
Here, you have to create an audience by selecting the right option from the drop-down list. This way you can prepare for the campaign that would reach to the audience who have visited the page before.
Prepare pixel code and place it on your website
Having a tracking code on your website is important. It would help you with retargeting your customers. With the help of this website code, you can track your page visitors easily. In addition to this, the owner of the page is able to track the page of your website in which the customer has visited or have done any action on the page.
Let us now delve into steps that can enable you to retarget the recent visitors-
Steps to Retarget your recent Visitors via Facebook Retargeting Ads-
STEP 1: Find out your Audiences and Organize them
You can do this by creating the audience of last 7 days by delving into ? then Audience then Create Audience > Custom Audience > Website Traffic. Then you should choose All Website Visitors, Last 7 Days.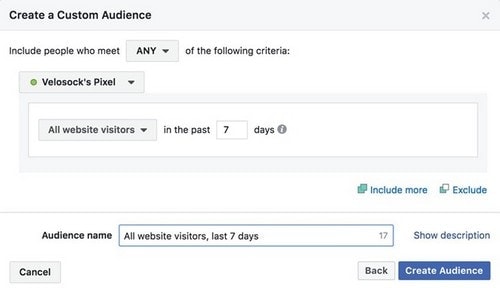 STEP 2: Be Ready to create your Ad Campaign
Next thing that you need to do is going to Ads Manager and then go to Create Campaign and later select 'Product Catalog Sales' for the objective of your advertising campaign.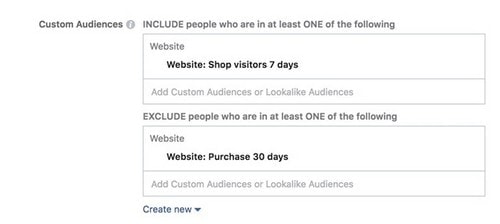 STEP 3: You should also define the audiences who can see your Ad
For this, you need to go to the Audience section of Ads manager and select the last 7 days visitors of your page, plus you should exclude recent purchasers.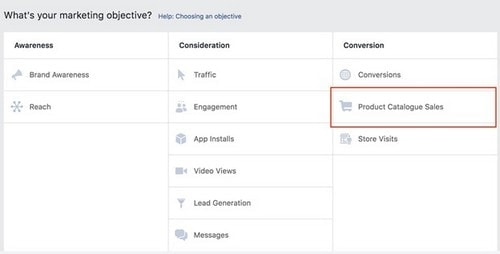 Now, you need to set other retargeting parameters such as age, location, sex, etc. and then you can create your Facebook Retargeting Ads.
Step 4 
You should also try to find out those shoppers who hesitate in opting for your products and services. You need to target those audiences that landed on your Terms and Conditions Pages, FAQ pages, or other specific pages. You need to target those people who are spending the most time online by browsing your site.
Step 5 
You should also be in touch with those visitors who are not ready to buy now. So, giving up on a potential customer is not a good thing. You should come up with Facebook leads ads that can ask your potential customers to subscribe to your email list. They can directly sign up from Facebook without leaving Facebook.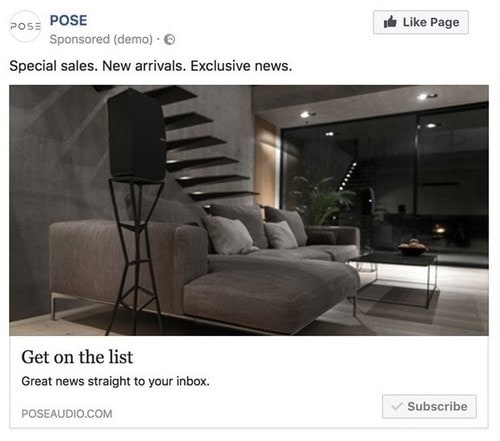 Such visitors who had shown some interests in you may also like going through your newsletter. When you run such lead ads, Facebook shows your advertisements to the most relevant audiences and hence it helps in increasing your audience base. Via Emails, you can develop a productive relationship with your audiences and increase the chances of conversions.
Using Facebook Retargeting Ad Campaign to invite Potential Customers to be in touch with you-
You can also run Facebook Ads retargeting to invite your potential customers to stay in touch with you and for this, there would a little tweak in the steps shared above. Let us have a look on that-
STEP 1: Finding and organizing your audience
Here you will be creating your audience from the list of last 14 Days' visitors. This, you need to click on ? and then go to the audience. There you need to click on Create Audience >> Custom Audience >> Website traffic and then, select all those who visited your site in the last 14 days.
STEP 2: Start creating your campaign now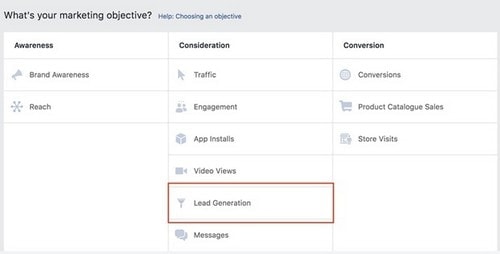 Now, you need to create a campaign that can grow your email list and for this, you should go to your Ads Manager then Create Campaign and there, you should select 'Lead Generation as your objective for your ad
STEP 3: Describe the audience for your Ad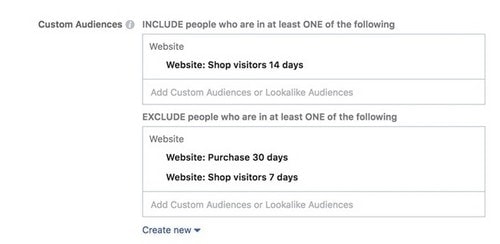 For this, you should go to the Audience section and they select to include your last 14 day's visitors. You should also exclude the last 7 day's visitors and recent purchases.
Then, you can complete the process by setting countries, cities, regions sorts of settings. This will enable your ad to get shown to the people whom you consider the right picks for your ad. Now, you are ready to run this ad to engage your potential customers.
Once you start running this campaign, you need to ensure that you send the related updates to your subscribers and followers. You can share different store news, bonanza deals, new launches, etc with them. So many times advertisers witness that one such push converts your potential customers into loyal customers.
Wrapping it up
To reach your larger audience quickly, Facebook retargeting is one of the effective ways that can help you. In this way, you can also improve the sales of your business. To maintain a firm position in this competitive market, using Facebook Ads Retargeting for converting more customers is a well-thought decision. This is one of the best tactics that is sure to offer effective results.