Facebook marketing and advertising can easily and effectively optimize the reach, leads, and sales of local business. You can easily use the power of Facebook by incorporate Facebook Ads for local businesses in your marketing strategy.
In this post, we will be diving deep into the tips that can empower local businesses to use Facebook advertisement for advancing on the web.
Why choose Facebook Ads for local Business?
Facebook Ads are a way of advertising your business or product to your most relevant audiences that are ready to convert for your products and services. It helps in marketing and acts as a promotional medium.
Several businesses end up choosing Facebook Ads as their medium because of the various benefits it offers. Since it is an online advertising platform from the biggest social media company that ever exist, it provides a robust and reliable infrastructure.
This feature of Facebook Ads for Local Business makes it a more efficient medium for marketing and further helps businesses transform the online audience into their customers. It is a lot easier and quicker than other traditional methods and online marketing channels.
Let us have a look upon some of the most important tips that can enable you to use Facebook Ads for local business adeptly-
Best Tips to use Facebook Ads for Local Business
Ubiquitous existence of Facebook has changed the manner in which business function these days. From big brands to small businesses, all are incorporating Facebook marketing advertising strategies to boost their presence and sales.
In case you are running a local business that wants to use the advertising power of Facebook, then look at these five simple tips-
1) Have an Objective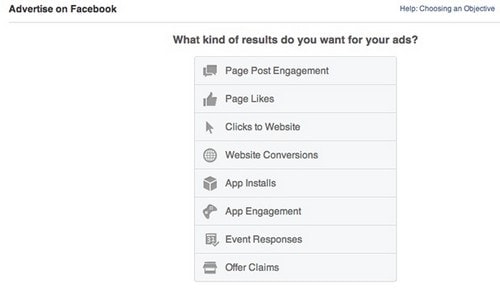 Your objectives will drive the success of your advertising campaign.
Do you need individuals to know your identity?
Do you need purchasers to like your page?
Shouldn't something be said about lead generations and conversions?
Being clear about your objective and afterward utilizing that objective as a rule for your Facebook Ads for a local business will assist you with formulating the correct sorts of strategy and related content.
2) Have the idea of your Most Relevant Audiences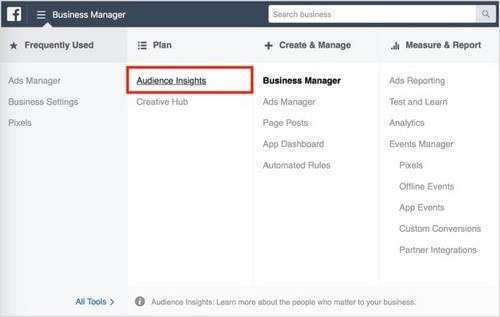 When you opt for Facebook advertising, the best thing is that you can tweak who to target with your Facebook Ad for local business.
So, if you need to target undergrads that are keen on computer games, you can easily target those audiences and ensure better conversions for your Ads.
This is one of the best tips for the Facebook Ads for local business, as this way, you will be targeting the audience that is ready to opt for your products and services.
3) Pay full Attention to the design of your Facebook Ad
We're more inclined towards the appealing and enticing designs.
In this way, if your viewers will see something appealing, they will for sure be progressively disposed to tap on it. So, it is important for you to come up with the designs that are relevant, appealing and convincing.
You must be seeing huge amounts of Ads out there, so, you need to consider new ideas with regards to the design of your Facebook Ads for local business.
4) Include Mobile Ads Predominantly
Facebook as of late announced that mobile ads are responsible for the major percentage of its all out advertisement income.
Actually, it has been topping the 50% barrier since 2013. So, the use of mobile ads is inevitable in today's time when you plan to use Facebook Ads for local business.
Because you're a local business, these mobile ads will empower your business to reach into the palm and pockets of your audiences that will for sure be quite useful for you.
5) Stay on Track via a Management Tool
When you're simply beginning with Facebook Ads for Local business, it might be hard to always follow the right track. That is the reason utilizing a management tool can assist you in organizing your commercials.
Such tools enable you to rapidly and effectively test different advertisement creatives and audiences, enabling you to truly observe results that your Ad can offer you.
Such tools are also quite effective in analyzing or tracking the performance of such campaigns.
Once you follow aforestated tips, you will be ready to utilize the benefits of Facebook Ads for local business in the most profitable manner possible. Some of these benefits are further explained below:
Key Benefits of Facebook Ads for Local Business
1) Communication
Businesses can increase the number of customers by being professional. However, to be able to retain those customers, these businesses have to do a little bit more than that. They need to be more social and communicative with the customers, and there is no other better way than Facebook.
Facebook has a feature that no other platform even thought of which is 'Share'. If someone likes a post from your company's page, Facebook will automatically share it on the feed of that person's friends.
This will not only help in the marketing of the business but also help the business reach a wider market. So choosing Facebook Ads for Local Business can surely get you lasting mouth publicity.
2) Wider reach
There are several social media platforms like Google + and Twitter, however, Facebook is the biggest one of them. They have the largest active user base yet, and this can benefit local businesses significantly.
As per a survey, there are more than 750 million active users on Facebook which means 750 million potential customers for a company.
This number is huge as other social media platforms like Twitter have only 200 million, according to the same survey. This is one of the major reasons why Facebook is considered to be one of the most effective mediums for the growth of a business.
Many businesses have witnessed impressive and ongoing growth and returns by using Facebook Ads for Local Business.
3) Flexibility
Money is an important consideration when investing in such methods. Facebook takes the cake here as well since they offer custom and flexible bid options for their advertisements. This means that one can choose the bid value for their ad, however, if one is not sure, they can resort to the suggestions Facebook provides while setting up the ads.
Although Facebook as a platform lets you choose as low a bid value as you want, it has some recommendations for an optimum bid value that it thinks would be the best for the ads.
In addition to this, you can change the bid value at any time during the lifespan of your ad.
4) Customizable
One other reason why availing services of Facebook Ads for Local Business might be one of the best decisions you have ever taken is because of the unique and amazing features it offers.
These features enable the business to publish social ads on the platform, which the users are interested in, transforming them into potential customers. Some of the most amazing features that Facebook Ads provide are:
1) CPM vs CPC model:
CPM stands for Cost per 1,000 impressions. This means that you, as an owner would pay Facebook only when people see your ad. However, CPC, which stands for Cost per Click, means that you will pay only when users click on your ad.
This is can be an effective way to save your business some money.
2) Target Audience: 
This is considered to be one of Facebook's most useful ad tools. This amazing tool lets you choose your target audience based on several criteria like age, gender, country, city, interest, etc. which could further help you build your niche audience. this feature acts as a huge advantage, especially for local businesses.
Let us now have a look upon some of the hacks that can empower you to run local awareness ads on Facebook to promote your local business-
Best Ways Businesses can use Local Awareness Ads on Facebook
1) You should encourage your audiences and potential customers to Visit your Local Store.
In the below-given example, you can see how UGG Australia is using Facebook awareness ads to influence people to visit their local store.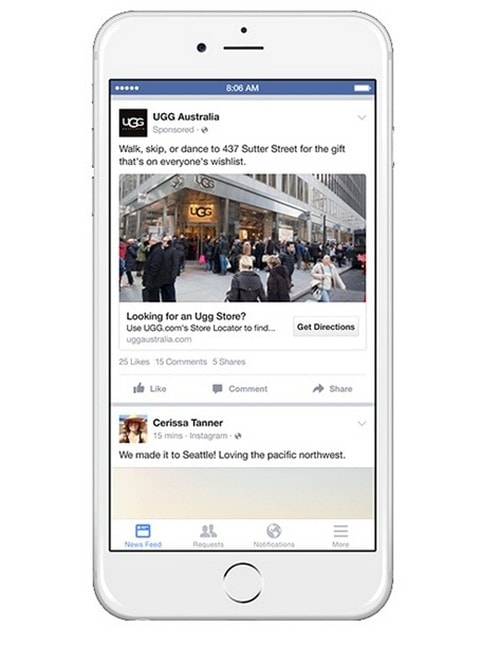 This way, you can increase the number of people visiting your store.
2) You can use Facebook Ads for local business to boost the local brand recognition
Again running Local Awareness Ads with a CTA like Click Now, you can influence your audiences to know more about your brand.
This will be very useful in increasing your local leads.
3) Run Local Awareness Ads to spread your New Offers, Deals and Promotions
You can use this method to promote your special offers and sales in particular locations.
You can connect with some of the relevant people in the nearby localities and influence them to opt for your special deals.
4) Convert the most relevant Local People to your Local Event
If you are running any new In-Store event and you want more and more relevant audiences to visit your store, you can come up with Local Awareness Ads here.
You can not only promote your special event but can also add directions to your store, so your audiences can easily visit your store without facing any hassle.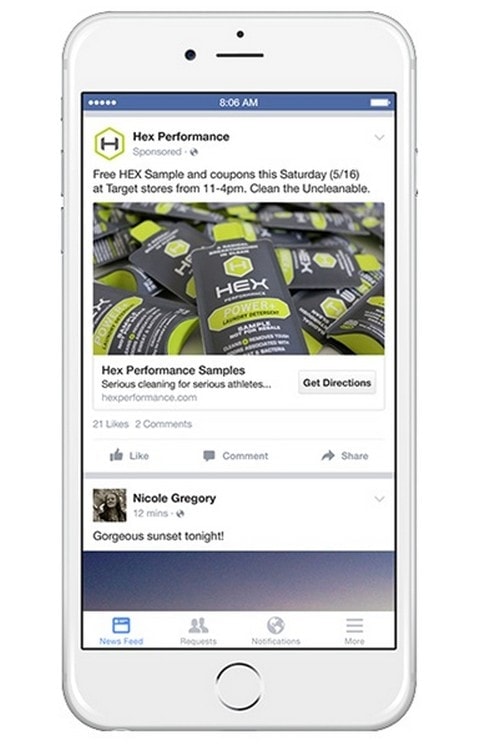 In Conclusion…
All the above mentioned reasons seem to be promising and convince why business owners should choose Facebook Ads for Local Business and their online marketing¸ but that is not the end of it. There are two more extravagant features that no other platform provides namely, Conversion tracking and Facebook insight.
Both of these features are of huge help when it comes to monitoring the growth of the business. While Facebook Insights gives you a detailed overview of how the advertisement is performing and how people are responding to it, Conversion Tracking helps you measure the conversion rate, also known as the rate of lead generation.
These are some of the reasons that make Facebook an effective platform for the promotion of your business.
If you liked this article, we bet that you will love the Marketing91 Academy, which provides you free access to 10+ marketing courses and 100s of Case studies.