Do you want to find out the best ways of keeping your job at the times when economy shifts gears, market competition goes high, and staff cutting is a common practice? Then you need to analyze this issue with a perspective of an employer- which kinds of the workforce do the employers like to have? –
For sure, those who are efficient and aware of workplace ethics! – That is why, despite being dexterous in your job, you should also know how to be ethical at work.
This post will enable you to learn everything about the work ethics that are considered highly important for having a good impression in the eyes of your human resource managers. So, without any further ado, let us start unfolding the world of ethics at the workplaces-
Introduction to the concepts of being Ethical at Work
Moral principles, behavior, and a set of values are the roots of every single decision made by an individual.
These morals and values have their foundations in the growing years of a human being when learning from family and other institutions. Several years of trial and error shapes our instincts of making sound decisions when confronted by challenging instances, yet at the same time, it may not be the best response.
In a simple setup, it is easier to deal with situations in one's way as the said person is not surrounded by people who will sue you for one joke.
This is when workplace ethics draws a line between personal and professional and starts playing the lead role of being absolute and stringent.
Our actions affect what other people believe in assuming about us. One wrong step can jeopardize your validation as an employee with good morals as well as harm your colleagues. It is easy to break someone's trust and appear as a spineless individual if we lie about something.
Through all the office politics, partiality, payroll choices, and policies of office, companies must always uplift the importance of office ethics.
Companies must focus not only upon how the world views them but also care about how they treat their employees as they are the backbone of the company, the most critical stakeholders.
Today, diversity and gender bias have become raging issues concerning workplace ethics, which encourages companies to hire and maintain a diverse work culture, to the extent that these people can reach up to the managerial roles.
What is Workplace Ethics?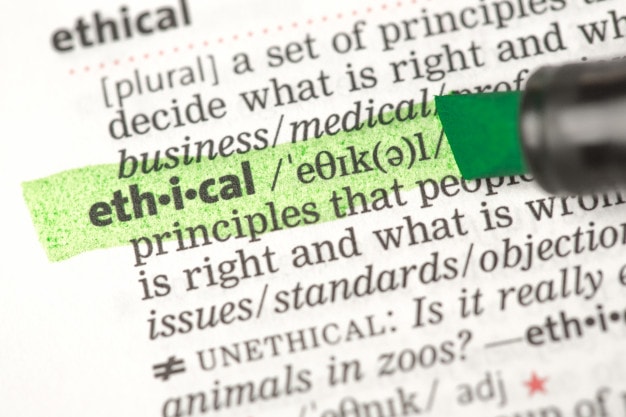 To understand this point, we must learn to differentiate between workplace ethic and work ethic, where the latter is concerned with how you have your way of doing the job and your preference; you judge someone's work ethics based on the methods they use, the quality of work they present, etc.
Work ethic will only determine the personal development at a workplace as an employee, judging how punctual and well-behaved you are.
However, workplace ethics is where you apply your moral principles, behavioral standards, as well as values that are deemed valid in an environment where you interact with other employees at an organization.
One should observe how workplace ethics exists across all corporate setups within and with their external stakeholders.
Workplace ethics is directly proportional to the loyalty of the employees, the turnover, performance, morale, as well as the work ethic of an employee. With proper management, a corporate office can provide help to improve workplace ethics with systems and habits being enlisted.
What are the Danger Zones of Workplace Ethics
Here is a list of situations where you can get sucked in to exhibit unethical behavior.
When there are conflicting goals, that is, employees feeling pressure to meet specific goals by compromising their ethical standards. Employees lose trust in their managers in such a process.
Fear of retaliation when you clearly understand that your payroll is way less than it should be.
Avoiding a bad thing that happened can lead to people being unpunished. This sends across a very wrong message among the employees.
If you keep making unethical decisions, the next wrong move becomes more comfortable. Being an unethical leader leads to a lot of misconduct in the workplace.
Use euphemisms.
Toxic workplace culture can lead to massive discrimination between employees in exchange for favors meted out.
Harassment and discrimination also is the root of unethical workplace culture, clearly defined by jokes made about a specific employee who comes from a different community or belongs to a different gender.
Internet being used for non-work related projects. It is said that almost 64% of the employees visit non-work-related websites during the workday. A white lie is not acceptable.
Avoid exhibiting any preferential treatment. No one should get special treatment based on any favors like friendships, patronage, sexual relationship, etc.
Gossiping and spreading rumors is a big mistake.
Being selfish and taking away office supplies for non-work purposes is unethical behavior.
13 Workplace Ethics important to be Ethical at Work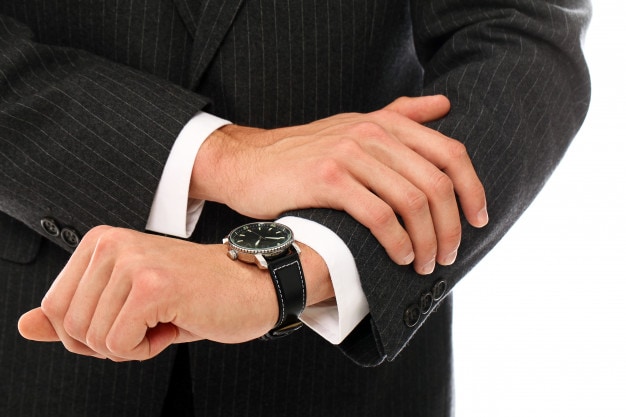 There are several characteristics of workplace ethics that truly bring out the ideal environment in a corporate institution. They are as follows-
1. Punctuality
Being punctual or 'in time' is the job of two kinds of people- a drummer in a band and an employee receiving projects to work on.
You must submit work in time, maintaining all the protocols of informing your supervisor in the process, including when you feel you are finding it hard to get the job done.
Time is valuable and shall not be delayed at any point as you are a member of the company, and your company's development is your development as well as your client's.
2. Focus
Never lose focus in situations where you get distracted by triggers. Being focused improves not only your performance but also creates a good impression in form of your supervisors and peers.
Paying attention is always important to prove how alert and willing you are to work for your company. It leaves a good impression when you have a target instead of wasting your time on social media.
3. Accountability
Never blame others if you were a part of the mishap.
Things can go poorly with projects that you deal with. You must always be accountable for the mistakes and incapability to have done it correctly.
Instead, they still show the eagerness to learn the correct way to do things.
That is why, when it comes to being ethical at work, employees that take accountability for your tasks are given more attention in the employee retention program of an organization.
4. Be Productive
The office is an environment where you must exhibit the number one trait of being a very resourceful and productive individual.
You are employed because you have the appropriate skills for the job; thus, utilizing them is the only way you can help your company grow.
Do not let your productivity depend upon your mood. Lay off any distractions that cause you not to deliver entirely.
5. Always take the initiative
Employees who have always been considered to be good have exhibited qualities like taking the initiative.
You must make a stand with an effort to prove how your value system can define the level of dedication you have towards your company.
6. Be a Professional
Take work seriously by treating every single employee with the utmost respect.
Keep in mind that the office is a workplace where you should follow a dress code to maintain uniformity as well as appearing very professional to clients and other stakeholders uplifting your company's image further.
7. Always desire to improve
Do not cease to improve yourself just because some other employee does it better than you.
Management always looks out for people who are ready to dedicate their time and devotion to the company.
Your quest to improving your performance will enable you to participate in different training programs conducted by the company actively. Your constant effort and good performance report will be useful in creating the right image in the eyes of supervisors and managers.
8. Obey the Rules and Regulation of the Company
You must be aware of the different rules and regulations comprised of your company. Your contract or agreement document must have different guidelines that you should know.
Paying attention upon those, and constructively following them will for sure help you in being ethical at work. Companies also give a handbook of such rules and regulations, and you should read them properly and obey them.
This creates a positive image around you, and you will be considered as efficient as well as the well-aware professional who is fully dedicated to work in the company's ambiance. Suggestions given by such employees are also well heard and accepted by the authorities.
9. Do proper communication
When it comes to any working culture, communication is one of the most crucial factors that have to be honed and mastered adeptly.
Your proper communication will enable you to do ethical dealings in the workplace. You will not cause any misunderstanding, plus it will also safeguard you in different unfavorable situations.
Verbal and non-verbal communications are integral to being ethical at work. Also, your written and interpersonal communication should be effective. Those who are involved in handling customers or teams have to master the communication skills to be ethical at work.
10. Take Responsibility
Tending to take responsibility in different situations is one of the key personality traits that are keenly analyzed by supervisors, seniors, and managers.
Workers that are keen on taking responsibilities that are relevant to them are considered dedicated employees, and organization prefers to incorporate and retain such them.
It is also instrumental in upholding trust with the employers, as they will know while thinking of a role as per your skills that you will complete it with full responsibility. Such individuals are valued in different company decisions, and hence being responsible is very crucial for being ethical at work.
Why is there a need for the Corporate Code of Ethics?
A Code of ethics can only help the company progress by keeping an optimum balance between the employees and the goals and means to obtain success.
The Federal Sentencing Guidelines for Organizations has stated that companies should make honest attempts at eradicating the above mentioned unethical behavior. It can help the employee receive less severe punishment if he or she is found guilty of breaking the law, which is why a code of ethics sets such standards that can be expected to be met by every employee in a company.
The professional code of ethics enlists what to expect of one's accountant, doctor, lawyer, or property manager. When these codes are violated, protective legislation is demanded. This is why most professionals want to police themselves rather than taking the matter out in public.
It should be kept in mind that positive ethical behavior must be rewarded to promote and encourage other employees to exhibit similar traits. Managers of a company should be enthusiastically involved in the process.
Within a company, communication should persist vertically and horizontally to truly express what they want or what difficulties they are facing. Managers and executives must act consistently with the ethical standards of a company as well as applying them when dealing with the employees. Always reward good ethical behavior as well as review the priorities and needs of a company's goals and accordingly adjust them.
The sense of ethics in the workplace will only propagate a proper work environment. It always helps to talk and discuss with every employee in a company as it is not always possible to go up to people and correct them individually. When an ethical issue comes up, it needs to be dealt with wisely by the manager or the executive with immediacy and seriousness, without a glint of favoritism.
Final Words!
Thus, with such workplace ethics, ethical dilemmas in radar can be neutralized, and companies can find it easier to maintain the interests of every employee.
It only enhances the company in various ways. It improves the image of the company both internally and externally. Every action taken by a company to uplift the employees' interests will only help the company have a better reputation in public.
Workers or employees are the most important stakeholders of a company.
Their interests need to be given importance. Encouraging and crediting ethical behavior will encourage other employees to exhibit similar behavior that will, in the process, uplift the company.
Do you also want to add some of the work ethics that you consider essential?