Entrepreneurial finance is defined as the study of resource allocation and value, which is applied to new companies or startups and ventures.
Entrepreneurs are often faced with many challenging questions when it comes to financing. Questions like how much money do we require, when should we raise the money, who will we get the money from, what will be the payment terms, what are the valuation charges for a startup, etc. are commonly faced by entrepreneurs.
The concept of entrepreneurial finance answers these common questions.
Importance of entrepreneurial finance
Every startup requires different types of finance. Depending on the industry and objective of the organization, a startup may have different requirements of money. Even startups from the same industry will have different requirements for money.
It is essential to understand whom to approach for finance. Initially, every startup entrepreneur will consider approaching his friends, family, bank, venture capitalist, angel investors, and other relevant sources. But most of the entrepreneurs are faced with common problems such as a request for large equity, lack of understanding of business potential, hurdles in performance, convincing the client about the potential prospects, skepticism towards business plans, lack of confidence in the startup.
Many investors will consider factors such as your competition, political risk, size of the market, prospects, the strength of your team, and other factors before investing in your business. To answer all of these queries, entrepreneurs should be aware of entrepreneurial finance.
The amount of finance required for a startup depends on the dream and aspiration of the entrepreneur. He must find investors to invest in his business, for which he would have to convince them.
Sources of entrepreneurial finance
1. Business Angels
A private investor is known as a business angel who invests part of his finance and time in the early stages of the company. Usually, angel investment is three times that of venture capital.
The origins of business angels can be traced back to Frederick Terman, who is known as the father of Silicon Valley, along with William Shockley.
2.Venture capital
Venture capital is a financing method in which financial investors participate in a new company's capital against cash and guidance. They usually look out for fast-growing companies where there are leverage capacity and performing teams.
The primary objective is to make a profit by selling its stake in the company in the middle term. They expect very high profitability as compared to other markets since they take a very high risk of investing in a relatively new venture.
Apart from this, corporate venture capitalists are also present to focus on strategic benefits only. While business angels invest their own money, venture capitalists invest money in other people. Venture capitalists enter during the growth stage while business angels invest at a very early stage.
3. Financial bootstrapping
This is a term that is used to encompass various methods for avoiding the financials of external investors. In this, founders invest in their own money, which gives them the freedom to develop their venture.
There are various types of financial bootstrapping, which are joint utilization, sweat equity, owner financing, delaying payment, personal debt, etc.
4. External financing
Businesses make use of external financing since they require more financing than the owners can provide. They use different financial investors like angel investment, external investors, venture capital, hedge funds, and other sources.
External financing comes at a cost for the company like loan repayment with the rate of interest high equity in the venture.
5. Buyouts
These are forms of corporate finance that are utilized to transfer ownership by different methods. The company can be private and free of regulations, or it can be public.
This also means changing or refocusing the mission and vision of the company as the ownership changes. The changes do not stop here but continue with changing the product line, streamlining different processes according to the ownership, and changing replacing the existing management.
There are different varieties of buyouts which are as follows
1. Management buyout
In this, private equity becomes the sponsor of the management team. The management team identifies the opportunity of business at a very high price.
2. Leveraged buyout
This type of buyout is usually a mix of debt and equity financing. The intention is to unlock the hidden value by the addition of the substantial amount of debt to the company's balance sheet.
3. Secondary buyout
The secondary buyout is the sales leveraged buyout company to another private equity firm.
New sources of entrepreneurial finance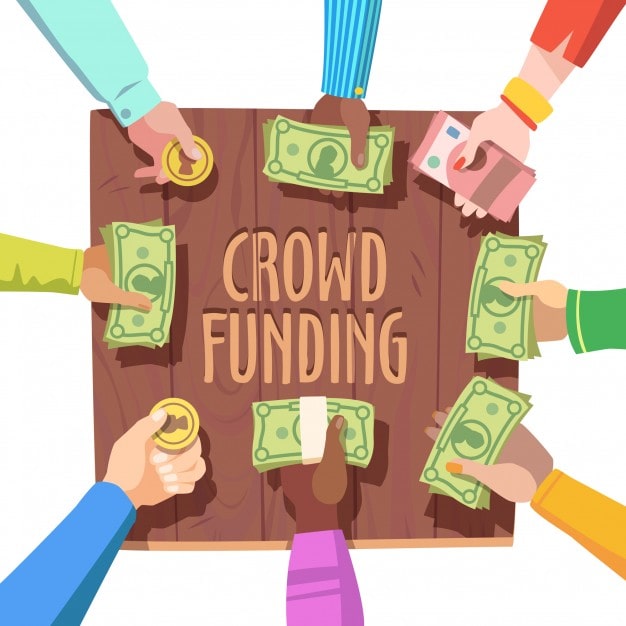 1. Accelerators and incubators
The objective of accelerators and incubators is to assist the ventures with advice, access for network, shared resources, and mentorship to grow. Most of the time, they also offer physical space along with financial resources.
Against that, they expect equity from the venture. Accelerators and incubators can be government or private institutions.
2. Crowdfunding
In crowdfunding, the concept of the product is presented on a platform with the business plan. It is intended for the audience and the public wherein money is raised from them.
There are four different types of crowdfunding:
1. investment-based crowdfunding
It is also known as equity-based crowdfunding in which entrepreneurs make an open call on the website. Their primary intention is to sell a specific amount of equity.
2. Reward-based crowdfunding
This type of crowdfunding is similar to financial bootstrapping because the financers receive the most typical reward, which is the delivery of the product. Sometimes they're also able to get customized products or services.
3. Donation-based crowdfunding
Usually, individuals or NGOs use donation-based crowdfunding to raise money for a cause.
4. Lending-based crowdfunding
The lenders receive a fixed interest for their loans, which is the primary objective of the crowd.
3. Corporate venture capital
These are venture capital investments by established companies in startups or growth companies. Instead of purchasing the entire startup, they take a major stake in these young firms and help them develop the market.
Usually, corporate venture capital investors invest either in the early venture stage or late stage of the venture.
4. Family offices
The families who own very high net worth and large companies establish their own offices. The primary objective of these offices is to manage their wealth. These family offices also invest in different growth ventures.
5. Government venture capital
Apart from private companies entering into venture capital, government companies have also set up their venture capital financing. They aim to help new businesses solve the financial problem and reduce the gap between the company and finances.
6. IP based investment funds
These investment funds invest in intellectual properties. They primarily look into patents. When they invest in intellectual property, they can monetize it and use those funds to grow their venture.
Therefore IP-based investment funds do not provide debt or equity.
7. IP backed debt funding
IP backed debt funding are those companies which exploit the economic value of their intellectual property. The primary purpose is to obtain loans from banks.
They try to get those from financial institutions where IP rights can be used as collateral. These instruments usually involve a very high structuring cost and other crucial components when it comes to funding of startups.
8. Mini-bonds
These are the public bonds that are issued in the segment of special bonds. They also reflect the desire of the firm to reduce their dependence on banks for financing activities.
9. Social venture capital funds
They provide seed funding to the social enterprises whose motive is only profit. The funding can be both in terms of equity and debt, and their primary objective remains to achieve reasonable financial returns by giving a social impact.
10. University-managed fund
These are launched very recently to support the ideas of university alumni, faculty, or staff. These funds are essential to get the technology ready and to hand it over to the private sector or a development partner.
11. Venture debt lenders
Venture debt funds or lenders or financial institutions that specialize in providing loans to startups only. Although they don't ask for securities or cash flow like traditional banks.
How to get funding for a project?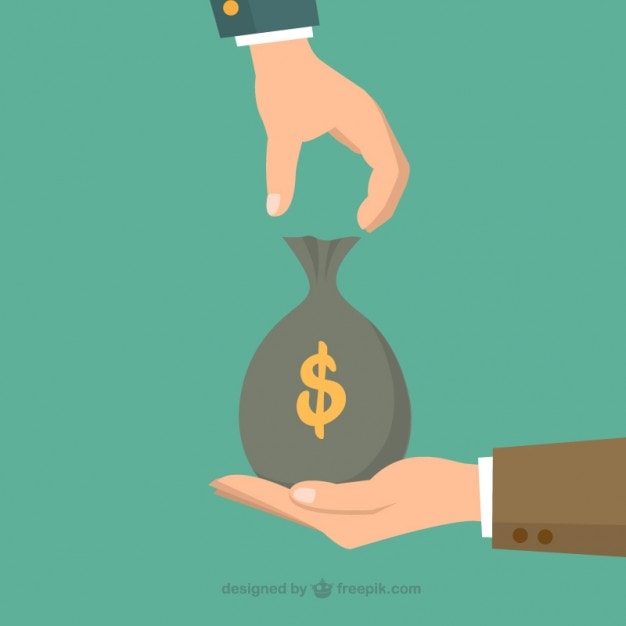 Getting finance for your venture is no longer easy. There are different players in the market, like crowdfunding, accelerators, etc. and different financing instruments, such as peer to peer business, have been found in the market. Apart from that, the governments of various countries are considering new players to solve their financial troubles.
Although financing remains entirely the matter of the financer, you can play an essential role in getting financed. Your venture can be very ambitious, but if the financer cannot connect with it, you will not get money to start.
Therefore the first important thing is that the financer should be able to relate to the venture. He should see the potential in the business as well as in your skills.
An entire evaluation is performed when asked for funding, and you should ensure that all aspects of the business are managed and well-organized.
The team, management, short-term goals, long-term vision, prospects in the market, competitors, possible hurdles, and solutions to them all of it should be thought and planned. This shows that you are prepared for all kinds of risks in the market and that you know your venture and the market.
Valuation in entrepreneurial finance
The valuation of a venture is determined by financial planning, and it is an essential marketing tool for investors. A startup's specific character traits are not reflected in traditional reservation techniques, which are based on discounting cash flows and accounting.
In this case, the venture capital method is applied.
Venture capital method
To determine the value of a startup, venture capital asks the question: what is the percentage of the portfolio that I should have at the exit to guarantee the IRR that I have committed to my investors?
There are four steps in which the valuation of the future company can be broken down. The steps are as follows:
The value of the company is determined at the exit
What is the requested fraction or percentage of the venture capital at the exit?
The number of shares which have to be purchased to get an expected position in the company
The maximum price per share which you are willing to pay in the current round of financing
Usually, it is seen that there are multiple rounds of financing. Venture capital investors prefer staged investments. This is preferred because they need to reduce the money which is invested at very high risk and keep control of the entrepreneurs via milestones.
Conclusion
There have been drastic changes in the market regarding entrepreneurial finance in recent years. Different new players are in the market for financing new ventures.
It is observed that very few businessmen obtain financing from an outsider. This is where the assets are large or when a startup has a very high growth potential and exit plan to attract angel investors and different venture capitalists. Personal collaterals and credits are very important when financing is required for a startup.
The founders of the business raise most of the capital. Usually, it is easy to get a loan rather than financing from an outsider. If you have super high growth in business with an exit plan by IPO within 5 to 7 years, you should keep your company's financial needs within limits.