Each and every business owner wants to get the most things done from their employees, every day of the week. But very few accomplish this task. And those who do, understand the importance of energy and work quality management. You can do it too. You can harness the energy of your employees to ensure that you get a lot of work done on day to day basis. But for this, you need to energize your employees.
A single man cannot accomplish all that can be done by a team. But at the same time, if the single leader is filled with energy, and the team is lethargic, then he will get even lesser work done. Because besides working himself, he has to handle this lethargic team. Many managers do the mistake of not asking these simple questions – Why is the team lethargic? Why is it lacking energy? And what can be done to energize this team of employees?
We have the answer for you. Here are 5 ways to energize your employees to get more work done from them and to improve their productivity.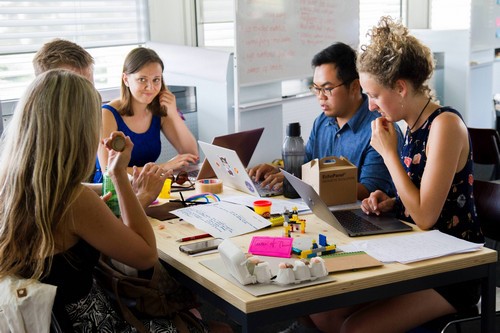 1) Common vision
The goals set to you as a manager or a business owner are the goals of the whole team, and not an individual. So why is it that Visions reside with the business owners and the managers but the Employees know nothing about the Vision of the organization?
This is where most businesses are mistaken. Widely and repeatedly communicating the vision of the organization, imbibes a culture wherein each individual understands his importance to an organization. Accordingly, it is clear for the manager to steer his team because the team also understands, that the manager is doing his level best, for the job that he has been assigned. Everyone participates when there is a common vision.
Tips for vision – Mention your organizations vision clearly and boldly in office spaces. Install desk stickers or labels about what your organization stands for. And repeat this mission in annual or quarterly employee meetings. Imbibe the culture in your managers to ensure that they are repeating this vision in turn to the employees.
2) Feedback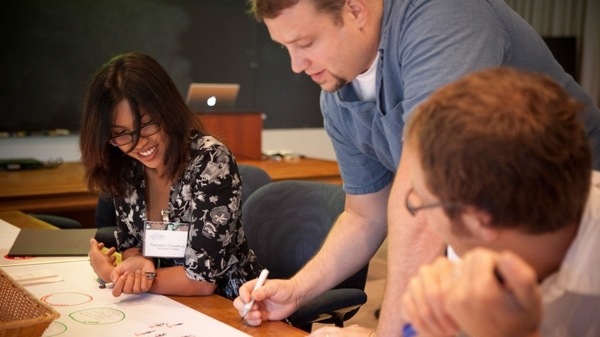 A manager or business owner who does not listen to their employees is making a huge mistake. Here's the thing – to take business forward, there are 100's of ways possible. Many of these ways will be suggested to you by employees. You just have to listen to them.
A manager or business owner who does not listen to their employees is making a huge mistake. Here's the thing – to take business forward, there are 100's of ways possible. Many of these ways will be suggested to you by employees. You just have to listen to them.
* Stuck in logistics – Meet the logistics team and ask their feedback, they will already have a better way in their mind.
* Stuck in R & D – Meet the laboratory heads as well as the employees in an open meeting on how to improve the organization. You will get fantastic feedbacks
* Stuck in sales – Listen to the demands of your employees (most of them will be about incentives) and implement them to the best of your abilities.
In essence, every new employee in your organization can add some new value to the firm, from his or her point of view. Ensure that you listen to their point of view. A mark of a good manager is, he implements the things that are good, and ignores the ones that are bad, regardless of where the ideas came from. And a good manager knows, his employees will be filled with ideas as well. He just has to listen to them.
3) Empathize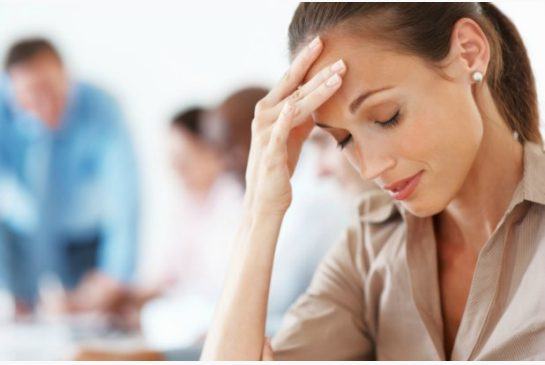 I have seen many managers do this mistake. When it is raining hard, they will still ask their employees to report to office. When they are ill, they will scold the employees for the work pending. When employees have some personal work, same will be commented on in team meetings. These are typical signs of an immature manager who cannot handle people.
Such managers will not be able to energize their employees. Employees will stop hiding things rather then sharing stuff with their managers. I do not say that let your employees skive off work whenever he likes. But look at their past record. Have they taken leave uselessly before? Or is their leave justified?
It is not only about the leave taken by an Employee. Is the employee working to the best of his ability? Why is he facing problems in his work? Have you invested in his training or the training of the other employees under you? Have you given the time to them to ensure they understand the work given to them?
Empathizing tips – Like the fingers on your hand, each employee is different. You have to understand this. Everyone will not understand and implement at the same speed. You have to differentiate between them. You have to empathize with them. Do this and see the energy levels rise in your employees because they will just love you as you empathize with them.
4) Give a personal touch
As the world is getting more modern, so are offices. A lot of talks and meetings happen on the phone or on a video call. Yes, it gets the work done. But are you avoiding personally going down there to your employee's offices because your work is getting done on the phone? Do you think this will energize your employees?
A personal touch will ensure that wherever your employees are present, far and wide, they feel your personal presence. It is very easy to ignore someone over phone, not so easy to ignore them in presence. The same rules apply when you want to energize them. It is easy to energize people when you are personally present, rather then trying to get the work done on the phone.
Besides this, is there any personal touch you are missing? It might be that your clients hear too less from you because you are busy? In that case can you automate your emailing process so that your clients know you are there.
Tips for giving a personal touch – Can you make a weekly report system so that, from time to time, you can go down personally and motivate the employees who are doing really good? Is there any way, that you can give a personal touch, make employees lives better? This is a sure shot way to energize your employees and to improve motivation. All good managers are excellent people person as well.
5) Honor your promises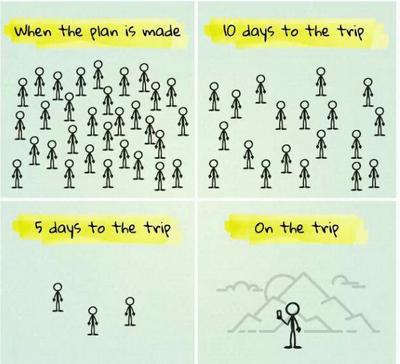 Promised the team lunch but never delivered? Promised your employee for a personal meeting with a client but you never turned up? Promised that there will be incentives this time but it did not materialize? Well, guess what, if you don't honor your promises, how can your employees trust you?
A lot of problems facing start up organizations is that there are more promises then deliverance. The problem with this is, it gives rise to the attitude "Managers just boast, they don't do things". A manager who honors his promises, does something different. He energizes his employees. This manager, when he announces incentives, he means it. And so the employees perform, because they know the incentive will be delivered.
The manager who delivers on his promise, always takes out their team for lunch, takes them on the picnic he promised, arranges the promotions that he committed and in general does everything for the team that he thinks the team deserved. In return, the team does everything that the manager wants. And this is how he keeps the employees energized.
Here are some things you have to immediately stop doing if you want your employees to remain energized
Avoid the back burner – Don't make commitments which you avoid later on. Take them head on and get the work done. This will be followed down the line.
Imbibe a colleague culture rather than a culture of seniority
Regularly communicate the employees what is expected of them and ensure that it is carried down the line to the last employee on the field as well
Keep regular feedback meetings. Ensure that there is no rebuke from seniors when juniors speak up.
Set examples yourself of ways to lead the team in the right way – others will follow
Try positive reinforcement rather than shouting on employees (Some employees will work only under pressure. Keep the pressure on)
Liked this post? Check out these detailed articles on
Topic of Human Resources
Alternatively, check out the Marketing91 Academy, which provides you access to 10+ marketing courses and 100s of Case studies.