Emotional intelligence or EQ is the ability to positively use, manage, and understand self-emotions to relieve stress, communicate effectively, and empathize with others, overcome challenges, and defuse conflicts.
Explanation: Emotional intelligence helps build stronger relations, succeed at school, and work and achieve career and personal goals. It will help you to connect with your feelings, turn thoughts into action, and make proper and informed decisions about what is most important to you.
The first thing to understand is that Emotional Intelligence, Personality, and IQ are different and not related to each other in any way.
Emotional intelligence reaches into a core element of human behavior, and this element is very different from your intelligence or intellect. There is no relation between IQ and EQ, and there cannot be any prediction done, nor is there any formula to predict if someone with excellent IQ will have a good EQ as well.
Intelligence is the ability to learn, and it is similar at age 16 as well as at age 60. EQ, on the other hand, is a set of flexible soft skills, and it can be acquired and improved with consistency and practice. Although some people are more intelligent emotionally, you can always develop EQ later in life.
Personality is another element that defines us. It is the result of hard-wired preferences such as preference towards introversion or extroversion. But just like IQ, personality is not an indicator of EQ. Also, personality is stable throughout life, unlike IQ.
Since they are different from each other, a person carrying any of the traits cannot be determined for another trait. For example, a person who has a good personality cannot be guaranteed to have a good IQ and EQ.
There are four common attributes of Emotional Intelligence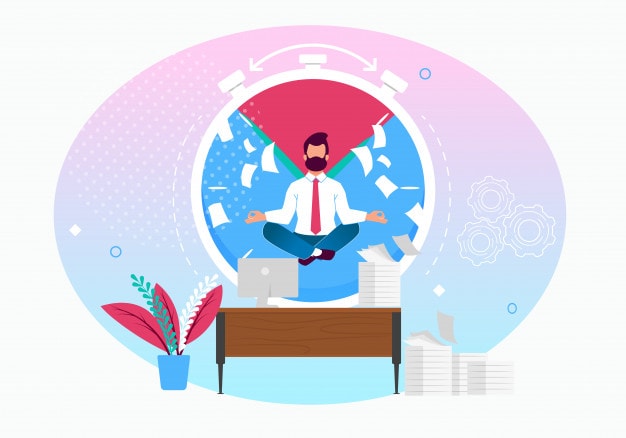 1. Self Management
You should be able to make productive and constructive decisions related to your performance and behavior with the help of your emotional intelligence. Self-control is lost when you become over-stressed about something.
Emotional intelligence helps in self-management and self-control. Whenever you are overstressed, your ability to reason and make correct decisions dwindles. When this ability is compromised, the decisions you make usually do not turn out to be logical and beneficial for you and others.
Emotions can help you understand yourself, but when you face a lot of stress, they can take you out of your comfort zone. Losing control is very easy in the face of stress, and during this time, self-management becomes difficult.
Emotions are essential in defining yourself, but when stress takes control of ourselves, emotions become like a double-edged sword.
But when you become emotionally mature, you will be able to handle negative information with quite emotional stability. You will not let your emotions override your ability to reason.
You will make choices that will be logical and not based on emotions or impulsive. This will also increase the maturity level than you and improve your self-management skills.
2. Self Awareness
Self-awareness is the ability to know about yourself in the face of stress. Stress is Eminent and persistent in everyone's life, but managing that stress is the first step towards managing your emotions and, in turn, managing your emotional intelligence. Usually, it is seen that the real emotional experiences that you are having are a reflection of your past emotional experiences.
If your emotions were valued when you were a child, then going ahead, they would become your valuable assets. Still, if your emotional experiences were traumatizing, painful, and confused, then you will be a distant adult in your adult life. You have to be able to connect your emotions with your experiences. Understand if your emotions are accompanied by physical sensations such as hurting your throat, stomach, etc., this is an indicator that your emotional quotient is low. It needs work to build a stronger EQ.
You should be able to accept the emotions as they are without disturbing your cause of mind. To do this, there are several techniques that you can try, like meditation, mindfulness, keeping calm in stressful situations, etc.
3. Social Awareness
Non-verbal communication is an essential part of the human aspect. More than 70% of what you say does not come out of your mouth, but it is the gestures and the subtle cues that you let out give away your genuine emotions.
Non-verbal gestures are crucial in case of social situations. Especially when you are in a group of people who send out non-verbal gestures regularly, it is only when you will understand those gestures that you will realize the power of dynamics and shared emotional experiences in the group.
It is expected that you should be socially comfortable with your emotions as well as the emotions of other people. Being fake happy on the promotion of colleagues is not an acceptable gesture.
Even if you try to show that you are happy, your non-verbal gestures will spill out, which will not be beneficial for you; also, it will reflect poorly about your emotional intelligence to other people. Being mindful will not only help your self-awareness but also improve your social awareness.
4. Relationship Management
Relationship management is about managing your relations, be it business or personal, in a correct way. You should be able to play well with others at home as well as at your workplace. At your work, being a team player is a desirable trait in every organization.
This also shows that you have good emotional intelligence, and you are adjusting with others. If you do not have enough emotional intelligence or if you do not play well with others, then you have to work upon developing it. Because managing relations is a significant character for every person, it is easy to end the relationship but very difficult to build a relation. Little non-verbal gestures such as frown on your face, body language, eye movement, and subtle cues are enough to destroy relations.
No amount of words can then mend those relations. Even if your mouth is saying something, your brain tries to give signals by nonverbal gestures. Even if you ignore those non-verbal gestures, others won't.
Use of humor is recommended at the workplace to relieve stress. But the humor should be harmless and should not involve or be at the expense of other people. It is scientifically proved that laughter is beneficial for your mental health and to relieve stress.
Laughter is also essential to maintain emotional balance in your life. Other methods, such as conflict resolution in constructive ways, can also be used to strengthen the relations with other people.
Conflicts are something that we encounter every day at the workplace as well as in our homes. It is essential to understand that conflicts are not harmful, but not solving them is harmful. The faster you solve the conflict, the better you will be able to maintain relations with other people.
Importance of Emotional Intelligence
There are all kinds of people in the world, and no framework can be drawn around people. There are smart people, and there are successful people. Sometimes both are the same, and sometimes they aren't. The intellectual ability or IQ is not enough on its own to be successful in your life.
For example, IQ can help you get a job, but it is EQ, which will help you manage stress at your job. EQ and IQ exist in tandem, and they are effective when they build off each other.
Factors which are influenced by Emotional Intelligence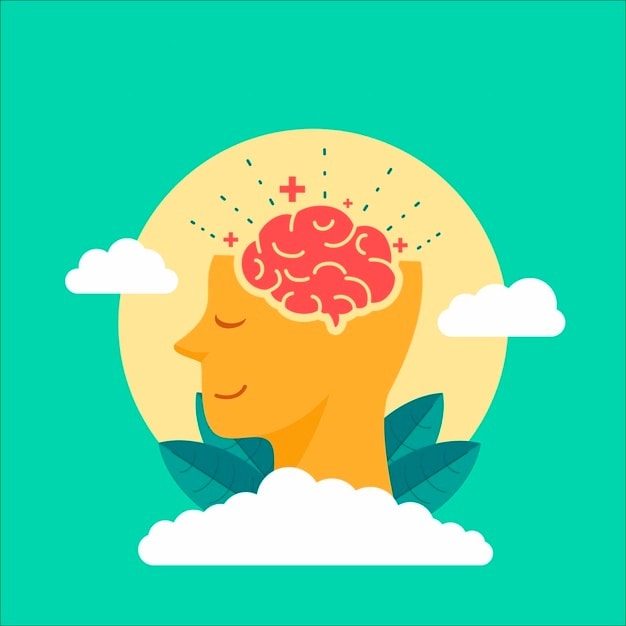 1. Performance
Having good emotional intelligence is a desirable characteristic for every job. It will help you solve the day-to-day problems at the workplace and motivate other people. Most of the critical jobs have started to analyze the emotional intelligence of the candidates that they hire.
Many jobs have rated emotional intelligence as important as technical skills. Emotional intelligence testing has become a part of pre-interview tests, which are routinely conducted by significant organizations.
2. Physical health
Your inability to manage stress will always land you up in trouble for your physical health. Stress is not beneficial for your physical as well as emotional well-being. If you are not able to manage your stress, it will result in an emotional imbalance that will disrupt your work-life balance.
When you have uncontrolled stress, it will lead to hypertension. Stress is the main reason which eventually leads to a higher mortality rate. Stress increases not only hypertension but also the aging process.
It is seen that many people will promote that stress is a part of life. But this is not the case all the time. Therefore acknowledging that you have stressed is the first part of curing it.
3. Mental health
Stress, along with uncontrolled emotions, can impact your mental health. This will make you vulnerable to depression, as well as anxiety. If you're not able to understand or get comfortable with your emotions, then you will struggle to form long-term relationships – be it personal or business.
You will also not be able to manage your relations because the emotions will be unmanageable. This will, in turn, leave you feeling isolated and lonely and further increase your mental health problems.
4. Relations
Once you understand your emotions and learn to control them, you will be better positioned to express how you feel. Also, you will be better positioned to understand how others are feeling and empathize with them.
This will allow you to communicate and forge long-term as well as stronger relations with others. Effective communication is the building block of strong relations. This is applicable both in your personal life as well as at your workplace.
5. Social intelligence
It is essential to be in tune with your emotions. They are essential in connecting you with other people and the world you interact with daily. Social intelligence helps you to distinguish between friends and strangers.
It will help you measure another person's interest in you, balance your nervous system with the help of social communication, reduce stress to a manageable level, and help you feel loved and happy.
Here is a video by Marketing91 on Emotional Intelligence.
Emotional Intelligence and Performance
Emotional intelligence is directly proportional to performance, so it can be said with certainty that emotional intelligence has a lot of impact on performance. It is a compelling way to focus your energy in a particular direction with fantastic results.
EQ is the foundation for a lot of essential skills that impact everything you say and do every day. Many types of research show that people with a high degree of emotional intelligence make more money.
The link between performance or earnings and emotional intelligence is straightforward and almost measurable. These findings have been done in many industries, companies, and at almost every level globally.
Characteristics
Following are a few of the common characteristics of people with Emotional intelligence:
They are not reluctant to change and understand, appreciate, and accept change. They are quick to adapt to the change.
They are self-aware and know what is right and what they can work on and which work environments suit them the best.
They are more empathetic and can relate to others and their problems.
They are committed to quality but understand that perfection cannot be achieved.
They are balanced and have balanced personal and professional lives.
They are more curious as well as open-minded and are the ones who like to explore the possibilities.
Conclusion
Thus, having emotional intelligence is a sign of emotional maturity. People who have good emotional intelligence are well off. Still, those who do not have adequate levels of EQ should work upon to develop and improve it for their benefit as well as the benefit of the organization.
This will drastically improve their personal as well as business life and also prepare them better to deal with any such situations further in life since having emotional intelligence is not only an asset but also a necessity.