Despite the surge in social media and social media marketing strategies, email marketing is still an indispensable digital marketing technique. When it comes to educating your customer base and nurturing leads, email marketing is still king. Email marketing is constantly evolving, and is now a far cry from the simple brochure-like campaigns of yesteryear.
Keeping in touch with the newest development in the field can put you ahead in the market, especially given the intense competition and rising importance of mobile technologies. If you wish to have a successful email marketing campaign in 2015, the following tips and pointers should help put you on the right track.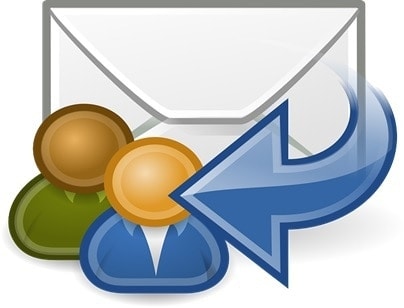 Keep the design simple and compatible across devices
The past few years have seen a definite trend in the simplification of email content and design, and for good reason. The average person is inundated with a lot of content online, as well as in emails, and simple means visible and outstanding. More and more people are switching from computers to smartphones and tablets for checking their emails, and this should not be overlooked. Making your email marketing campaign compatible for all devices is a prudent as well as shrewd money saving move.
Animation
A combination of overall increased internet speeds and average processing power means that animation is now a viable and effective tool in email marketing. Animated gifs (Graphics Interchange Format) jump out at the reader and are a surefire way of capturing their attention. Video embedding is another powerful email marketing tool, especially using HTML. This way you can just have bullet points as the text of your email, leaving the details in vibrant and engaging video material.
Dynamic Customization and Predictive Intelligence
While the content of email marketing campaigns is doubtless important, what is more crucial is that you connect with the right audience. The more sophisticated the targeting is, the bigger the response and effect will be. Predictive intelligence involves using propensity models for identifying the right combination of offers and content that is most likely to generate responses. Predictive intelligence is gaining on popularity and is becoming an integral feature of  most email and marketing automation tools.
Avoid spam filters
All of the hard work you put into your email marketing campaign will have been in vain if your email ends up in the spam folder. That is why it is important to put yourself in the position of a spam filter and avoid triggering it. There are comprehensive lists of spammy words available online such as "buy now", "get now", "special offer" and other similar combinations that you are best to avoid like the plague. This applies particularly to the subject line, as for the email itself, you might be forgiven for a minute bit of spammy content.
Double Opt-in Subscription
The ideal way of securing a mailing base is if clients opt to subscribe themselves. However, having to create profiles or log in can raise red flags and dissuade clients from signing up for the mailing list. This is where the double opt-in method really shines. All that is required of recipients is to send a blank email to a specific email address, and this is enough to sign them up. This simplifies the process and gives your clients a sense of security and peace of mind regarding malicious misuse of their personal data.
Location specific email marketing
Just as important as who you target is where you target them. Location demographics is a powerful tool that can help you refer to stores, landmarks and events that are most relevant to your target audience. It is also a powerful tool for increasing foot traffic in your store or business, as people are more likely to come in person rather than order online if they live in close proximity.
According to trends and predictions, email marketing is definitely not dead, and is sure to be on the rise in 2015. Taking time to perfect your email marketing strategy, while staying relevant and in step with technology will doubtless pay dividends and help to grow your business. Last but by no means least, remember to continuously evaluate and test your results in order to secure continued success.
If you liked this article, we bet that you will love the Marketing91 Academy, which provides you free access to 10+ marketing courses and 100s of Case studies.