There are three types of economic systems capitalist, socialist, and mixed. This classification is based on the dominant method of resource allocation market allocation, command or central plan allocation, and mixed allocation, respectively.
A) MARKET ALLOCATION
A market allocation system is one that relies on consumers to allocate resources. Consumers "write" the economic plan by deciding what will be produced by whom. The market system is an economic democracy–citizens have the right to vote with their pocketbooks for the goods of their choice. The role of the state in a market economy is to promote competition and ensure consumer protection. The United States, most Western European countries, and Japan-the triad countries that account for three quarters of gross world product-are examples of predominantly market economies. The clear superiority of the market allocation system in delivering the goods and services that people need and want has led to its adoption in many formerly social.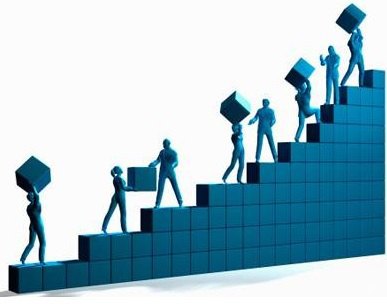 B) COMMAND ALLOCATION
In a command allocation system, the state has broad powers to serve the public interest. These include deciding which products to make and how to make them. Consumers are free to spend their money on what is available, but decisions about what is produced and, therefore, what is available are made' by state planners. Because demand exceeds supply, the elements of the marketing mix are not used as strategic variables. There is little reliance on product differentiation, advertising, and promotion; distribution is handled by the government to cut out "exploitation" by intermediaries. Three of the most populous countries in the world-China, the former USSR, and India-relied on command allocation systems for decades. All three countries are now engaged in economic reforms directed at shifting to market allocation system. By contrast, Cuba stands as one of the last bastions of the command allocation approach.
C) MIXED SYSTEM
There are, in reality, no pure market or command allocation systems among the world's economies. All market systems have a command sector, 'and all command systems have a market sector; in other words, they are "mixed." In a market economy, the command allocation sector is the proportion of gross domestic product (GDP) that is taxed and spent by government. For the 24 member countries of the Organization for Economic Cooperation and Development (OECD), this proportion ranges from 32.percent of GDP in the United States to 64 percent in Sweden.3 In Sweden, therefore, where 64 percent of all expenditures are controlled by government, the economic system is more "command" than "market." The reverse is true in the United States. Similarly, farmers in most socialist countries were traditionally permitted to offer part of their production in a free market. China has given considerable freedom to businesses and individuals in the Guangdong province to operate within a market system. Still, China's private sector constitutes only 1 to 2 percent of national output.
Global country markets are at different stages of development. GNP per capita provides a very useful way of grouping these countries. Using GNP as a base, we have divided global markets into four categories. Although the income definition for each of the stages is arbitrary, countries in each of the four categories have similar characteristics. Thus, the stages provide a useful basis for global market segmentation and target market