Earmarking is a type of funding used by the government, people, or organization to allocate money to specific projects, programs, or initiatives. Earmarks provide an important source of funding for many local communities, as they enable elected officials to direct federal resources towards their constituents' needs and priorities.
While Earmarks can be beneficial in certain situations, they can also be controversial. Many critics argue that Earmarking is often wasteful and inefficient and that it can lead to corruption and political favoritism. As Earmark spending has come under increased scrutiny in recent years, many legislators have started working to reduce or eliminate Earmarks altogether.
Despite these concerns, Earmarking remains a critical part of the federal budget process. Whether you are in favor of Earmark spending or not, it is important to understand how Earmarks work and the role they play in government funding decisions.
What is Earmarking?
Earmarking is keeping a decided sum of money aside for a specific purpose. Earmarks are commonly used in government spending and can be found in legislation at all levels, from earmarks in local city ordinances to language inserted into federal bills.
An earmark is a provision inserted into a discretionary spending appropriations bill that directs money to a specific person or organization while avoiding the merit-based and competitive funds allocation process.
Earmarking is a type of government funding that is set aside for specific projects, programs, or initiatives. Earmarks are typically included in appropriations bills, which are legislative measures that authorize the spending of federal money.
Earmarks can be used to fund a wide variety of projects, including construction projects, research initiatives, and social welfare programs. Earmarks are often criticized because they can be used to fund pet projects or wasteful spending. However, Earmarks can also be beneficial in certain situations, as they can help to direct federal resources toward local needs and priorities.
Meaning of Earmarking
Earmarking is a complex process that involves many different stakeholders and decision-makers. Earmarks are typically included in appropriations bills, which must be approved by both the House of Representatives and the Senate.
In order for Earmarks to be included in an appropriations bill, they must go through a rigorous approval process that includes a review from committees and subcommittees, as well as public hearings and votes on the floor of Congress.
These processes ensure that Earmarks receive careful scrutiny before they are approved or rejected. However, Earmarking has also been criticized for being too opaque since it is often difficult to determine which specific projects or programs are receiving Earmark funding.
The term "earmark" has an agricultural origin. Farmers would cut identifiable notches in their cattle's ears to identify them as theirs. In its most basic sense, earmarking refers to flagging something for a specific purpose. Earmarked funds are usually spent on a specific project in practice. A business might earmark money for upgrading its IT system, or a municipality may earmark the proceeds of a municipal bond issue to pay for a new road or bridge.
The term earmarking is derived from the English word earl, which refers to a person who has a large or prominent part. Earmarks are deliberate efforts to identify and preserve particular types of data. Earmarking is associated with economic sociologist Viviana Zelizer, who uses the term to describe giving certain money specific meaning in terms of relational ties and cultural significance—claiming that "not all dollars are equal."
The term earmarking is derived from the English word earl, which refers to a person who has a large or prominent part. Earmarks are deliberate efforts to identify and preserve particular types of data. Earmarking is associated with economic sociologist Viviana Zelizer, who uses the term to describe giving certain money specific meaning in terms of relational ties and cultural significance suggesting that "not all dollars are equal."
Earmarking Doctrine in Bankruptcy Law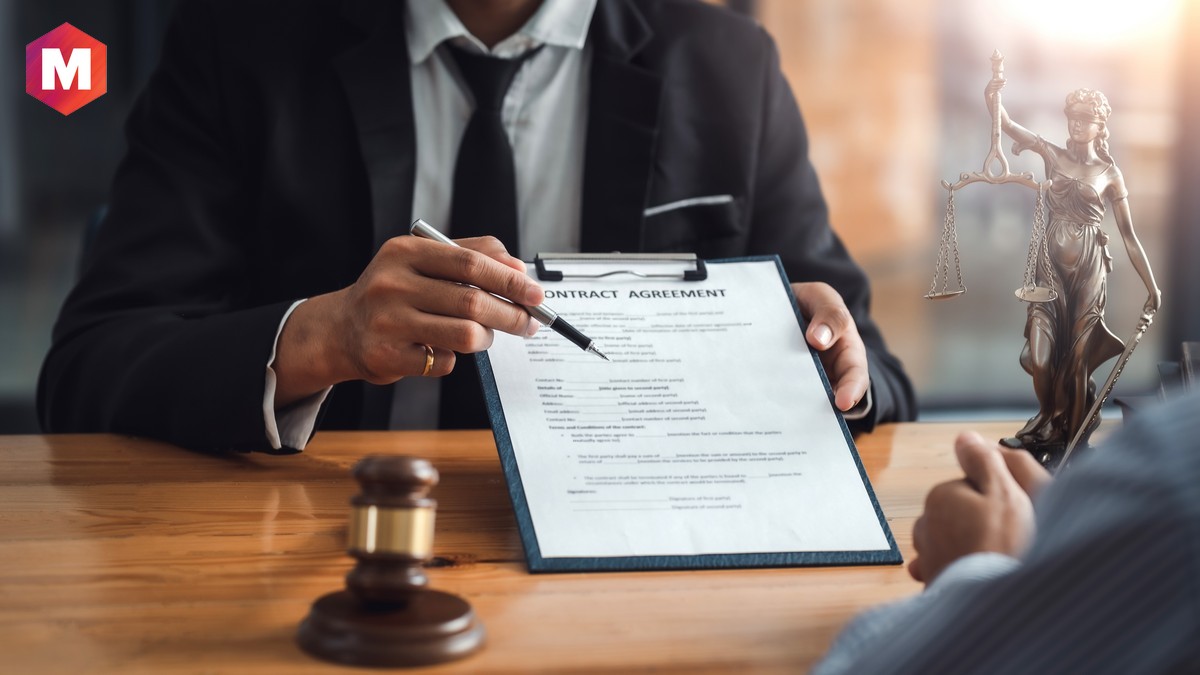 The Earmarking Doctrine in bankruptcy law refers to a longstanding legal principle that allows recipients of certain types of financial assistance to retain their assets despite filing for bankruptcy. This doctrine is based on the idea that Earmarked funds have been set aside specifically for the recipient and cannot be used by creditors as repayment for outstanding debts.
This doctrine has important implications for businesses and individuals who are facing significant financial challenges, as it can help protect Earmarked funding from being seized by creditors during bankruptcy proceedings.
Earmarks in Politics and Appropriations
The Congressional Budget Act of 1974 (CBA) was enacted to create a more accurate count of the number of co-sponsors for each bill. The requirement for an earmark in this legislation is attributed to Representative George Miller, who sponsored the bill and has been a major advocate against earmarks since then.
To win support for contentious votes, parties have historically offered or threatened to withdraw federal funds from projects in specific members' districts as a means to garner supporters for their cause. Federal money is disbursed to agencies of the executive branch, which determine what specific programs will be funded.
Earmarks are controversial, as they are known as "pork-barrel spending" or "pork" for short. They're regarded as a form of corruption since they enable D.C. power brokers to trade in the fortunes of those they represent, and they waste taxpayers' money on handouts to specific districts.
Earmarking Example
$223 million was earmarked for the "Bridge to Nowhere," a proposed bridge in Alaska that would have connected the town of Ketchikan to an island with 50 residents. The earmark was eventually dropped after a public outcry.
However, the House and Senate voted against defunding the bridge in 2005, instead proposing to rebuild a hurricane-damaged span. Alaska Senator Ted Stevens threatened to quit Congress if the earmark was erased. The road leading to it wasn't built, but money for a three-mile route that terminated at the beach and passed nothing was allocated.
Earmarking Moratorium
In 2011, outrage over pork prompted Congress to outlaw earmarks, with conservatives leading the charge. According to Citizens Against Government Waste, a financially conservative watchdog organization, this ban has failed in practice, noting in its 2017 Pig Book that "pork-barrel spending is alive and well in Washington, D.C." In 2021, the organization identified 285 earmarks worth $16.8 billion — up from 274 worth $15.9 billion last year and a 74.8 percent increase from 163 worth $6 billion in 2017.
Legislation regarding Earmarks
Congress is required by the United States Constitution, Article 1, Section 9, Clause 7, to pass legislation before any money from the U.S. Treasury is spent. The earmarking procedure gave Congress the authority to designate funds that it appropriates for specific named projects. Earmarks were a common element of the process of allocating federal funds within the federal government.
For years, earmarks have been a critical part of legislative policymaking and distributive politics. They were an important political instrument by which political coalitions were formed through compromise to pass or reject significant legislation. As Congress phased out earmarks and eventually banned them, the ban "contributed to legislative gridlock" and "made it more difficult to pass tax and immigration reform."
Earmarking is distinct from the more general process in which Congress grants or distributes a yearly sum of money to a federal agency. These funds are distributed by the agency according to its legal authority, the annual authorization legislation passed by Congress, and the internal budgeting process. Congress has directed a specific amount of money from part of an agency's authorized budget to be spent on a particular project using an earmark. Members of Congress previously did not have to reveal their names or the project they were supporting.
Since the 110th United States Congress convened on January 3, 2007, through January 3, 2009, earmarking has been substantially modified. Since 2009, members of Congress were required to publish all their earmark requests online alongside a signed letter attesting that they and their immediate family had no financial interest in the earmark.
The House Appropriations Committee enacted rules in March 2010 to prohibit company-specific earmarks. Around 1,000 such earmarks were given out in the previous year, worth $1.7 billion. Earmarks made up less than 1% of the federal budget in 2010, compared to roughly 1.1% in the year 2006.
Following their 2011 takeover of the House (following the 2010 elections), Republicans adopted a ban on earmarks. This was an issue among the House Republican Caucus, which had heated debates over whether to loosen or retain it several times. The earmark ban is part of the internal rules of the House GOP (not the House's rules).
During his State of the Union speech in January 2011, President Obama stated that he would reject any earmark-containing measure. In February 2011, Congress enacted a one-year moratorium on earmarks and funding for projects that individual lawmakers insert into major Congressional spending bills to satisfy local demands.
Citizens Against Government Waste (CAGW) said in their 2016 Congressional Pig Book that all of the FY2016 earmarks were included in the December 2016 omnibus 2000-page Consolidated Appropriations Act, 2016, which authorized $1.15 trillion in appropriations. CAGW stated that putting all earmarks into one large bill makes it more difficult to detect and eliminate earmarks than if Congress followed regular order and dealt with the 12 spending bills separately.
Conclusion!
In the end, it is important to understand that earmarks have frequently been compared to "pork barrel" legislation. But instead of considerable overlap, the two are not synonymous. Earmarking is an objective determination while "pork-barrel" spending is a subjective matter. The pork of one legislator can be a vital project of another one.
The authors of Cheese Factories on the Moon: Why Earmarks are Good for American Democracy argue that directing money to certain ends is a basic congressional constitutional duty. If Congress does not make a specific allocation, the role passes to the executive branch. There is no assurance that executive agencies' spending allotments will be superior to those made by Congress. Presidents and other executive officials may utilize government funding to reward or penalize friends and foes.
Some people feel that earmarks are superior to traditional appropriation spending because they are more democratic and less bureaucratic than conventional appropriations.
All in all, earmarks are the certain congressional spending priorities that are typically included in the congressional committee reports. The Congressional Research Service (CRS) defines earmarks as "provisions in appropriation bills or other legislation that designate spending for specific projects, programs, localities, or recipients."
Earmarks have been criticized for being used to fund pet projects and for benefiting special interests. However, earmarks can also be used to manage critical aspects or certain projects, such as infrastructure and disaster relief. What are your thoughts about earmarks?