The Dunning Kruger Effect is related to a psychological theory that talks about behavioral tendencies of individuals who have the least capacity, knowledge, expertise, and experience in a subject, but they rate themselves as more skillful and competent in comparison to others.
Amusingly, such individuals who come up short on a topic likewise cannot perceive their issues and errors, making them outstandingly sure despite knowing the actual thing.
Such people are considered biased self-evaluators. It tells how people misjudge their adequacy.
They are additionally unfit to pass judgment on others' abilities as well as reasonably. – And hence weakest performers would be the least accurate ones about their skills.
In simple terms, people having Dunning–Kruger Effect rate themselves as superior workers despite having a lack of skill, expertise, and dexterousness than others. Let us dive deep into this effect, and understand its key peculiarities-
Introduction to Dunning Kruger Effect
It is very often that we come across people who are very overconfident about certain things; in reality, they seem to know nothing about it.
Yet that does not stop them from blindly believing their superiority to the point of foolishness. It might be a matter of a few laughs for some people while annoyance for others. It might be good-natured in some cases while obnoxious in some others.
But the truth may be that these people are suffering from the Dunning Kruger effect. They have no idea about their shortcomings and are truly innocent whatsoever.
What is the Dunning Kruger effect?
The Dunning Kruger is a cognitive bias in the field of psychology.
It refers to the cases were people of the lowest ability somehow believe themselves to be superior and better than others. It means that individuals who are the most incompetent for a task mistakenly think of themselves as the most competent because of their inability to know otherwise.
It results from the fact that people with low abilities do not possess the skills necessary to recognize their incompetence. Thus they end up overestimating their abilities. It is because of their lack of self-awareness combined with low cognitive ability.
It has probably been put most simply and straightforwardly by Charles Darwin in his book The Descent of Man, "Ignorance more frequently begets confidence than does knowledge."
History and study of the Dunning Kruger effect
Social psychologists David Dunning and Justin Kruger conducted a study in 1999 which identified this phenomenon as a form of cognitive bias.
This study was "Únskilled and Unaware of It. How Difficulties in Recognising One's Incompetence Lead to Inflated Self-Assessments." This idea of this resulted from a 1995 bank robbery incident.
The convict, Mr. McArthur Wheeler, robbed two banks while his face was covered with lemon juice. He genuinely confused the properties of lemon juice with invisible ink and believed that the lemon juice on his face would hide it from the surveillance cameras.
After that, many such similar studies followed. A few of these were "Why People Fail to Recognise Their Incompetence" (2003), "Self Insight:  Roadblocks and Detour on the Path to Knowing Thyself" (2005), etc. After many different experiments and researches, it was concluded that incompetent people are not only poor performers; they also cannot accurately assess and recognize the quality of their work.
They overestimate their skills and are unable to see the reality of their poor abilities and performance. They are also unable to recognize the competence and abilities of others. It is also a reason why they overestimate themselves and consider themselves so much superior to others. Thus, Dunning explained that the real trouble with ignorance is that it can feel like expertise.
An important point to note here is that many people often use the Dunning Kruger effect to justify one's incapability and supposed expertise. In their initial studies, Dunning and Kruger never proved anything that people who suffer from this effect tend to consider themselves superior to others. They believe that they are way better than they are.
But in their later studies, conducted around 2011 with a group of 65 students about different aspects of knowledge like reasoning, logic, etc., the second part of the conclusion was noted that in case of the Dunning Kruger effect, the miscalibration of the incompetent stems from an error about the self while the miscalibration of the highly competent stems from an error about others.
What are the causes of the Dunning Kruger effect?
People who are experiencing the Dunning Kruger effect often tend to overestimate their skills while failing to recognize their own mistakes and incompetency as well as genuine skill and competency in others. There are many reasons for this.
It is because of difficulty in metacognition or the ability to step back and examine one's skills from outside of oneself, that is, without any personal bias. During this, the evaluation of one's self gets biased by one's subjective point of view and limited knowledge. This perspective leads people to overestimate themselves.
Another factor that contributes, in this case, is that when such people gain a little bit of knowledge about a sure thing, they tend to believe they have learned everything there is to learn about it. It leads them to think they're an expert on the topic.
It is believed that this process of overestimating oneself might be a mechanism to increase self-confidence. It might be a natural defense of the mind to not having to deal with one's ignorance or show it to others.
Other factors that lead to the Dunning Kruger effect may be the use of heuristics, or the brain's capability to make decisions quickly. It is a mechanism to process the random array of information dealt with on a daily bases. It also leads to knowledge gaps, which makes a person a lousy judge of skills and, thus, overestimation.
Why is the Dunning Kruger effect important?
The Dunning Kruger effect might seem annoying or even ridiculous and unnecessary, but it has its importance and can help make workplaces better environments.
Because of the prevalence of the Dunning Kruger effect and the underperformance of the employees, self-evaluation programs are being introduced in work firms. It makes employees evaluate themselves and their performances.
As a result, it gives an overall basic idea of who stands where on this performance scale and how they view it. It can later help the employees recognize their skill deficiencies and their inability to accept them as well as work positively to improve them genuinely.
Let us understand this effect with some of the examples-
Key Examples of Dunning Kruger Effect
1. Debate Skills Example
As per an Ehrlinger et al. 's 2008 analysis, in a college debate competition, participants who performed lowest were those who overestimated their debate skills. They were quite sure about their victories.
The research showed that those participants were not boasting about their performances; instead, they were entirely unaware of their in-competencies. They never knew what actually debate is, and hence they could not judge their performance.
Such students were uninformed individuals, and they were unaware of the whole scenario that impacted their thinking pattern that they were right in the debate.
2. Self Evaluation by Workforce
People suffering from the Dunning Kruger effect at the workplace will not be able to recognize and improve their weak skills.
Such individuals will not be able to provide the correct performance details. Still, instead of accepting the criticism or feedback of supervisors, such employees complain about different other things, such as reviewers do not like them, or the reviewers do not know his or her true potential.
3. Our Day-to-Day planning that does not execute
Because of the Dunning Kruger effect, many people rate their skills higher, and hence they plan to do lots of things in a day, but actually, they end up doing a lesser amount of work.
This happens because of the lack of ability to analyze their abilities and skills. Such a way of channelizing lives often ends in lateness, delays, or procrastination.
How to detect the Dunning Kruger effect?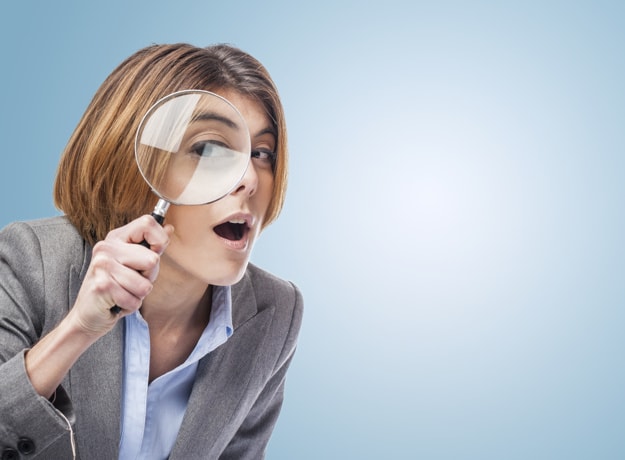 So far, it has been noticeable how the Dunning Kruger effect works and how people under its influence tend to behave.
It might be straightforward to spot someone like this once you observe their take on their skills and their actual performance. Given below are a few symptoms or behaviors the individuals with Dunning Kruger effect are very likely to execute.
They tend to overestimate their abilities and skills.
They fail to recognize their inabilities and shortcomings.
They are unable to recognize specific skills in others.
When trained to improve, these people can only recognize their previous lack of skill, before the training and improvement.
Those who are genuinely good at something are often very modest about it. Thus it is one way of very quickly tracking down someone who has the Dunning Kruger effect. In some ways, perhaps everyone is affected by the Dunning Kruger effect in some way or the other. Everyone is susceptible to this phenomenon.
We all are incompetent and lacking in the knowledge and skills in specific fields while very competent in others. It is often easy to forget the distinction of these areas and believe that the knowledge and expertise in one field also apply to all others.
It leads to another process where those people who are genuinely good at something and possess excellent skills tend to underestimate themselves. They have proper knowledge of the functioning of the field and their skills, and despite being good at it, they let modest takeover and thus have no idea of how good they are.
The reverse of the Dunning Kruger effect happens here. These people, even when they have an idea of how good they are, tend to believe that others are just as good or even better.
Here is a video by Marketing91 on Dunning Kruger Effect.
How to overcome the Dunning Kruger effect?
It is possible to overcome this effect. In fact, as the experience with a subject increase, the overconfidence starts to decrease by itself. When people begin to learn more, they tend to realize their lack of skill and get a more realistic idea about things. And when this continues, they gain more knowledge about the field and real confidence and thus become real experts in the area. So the way to overcome this is to:
Question your knowledge and assess what you know and how competent your skills are
Learn about things and practice often.
Take reviews and feedbacks from other people positively and try to use them to improve yourself.
Final Thoughts!
The Dunning Kruger effect is prevalent in today's world, where one's measure of knowledge and abilities earns them respect and reverence.
It is effortless to forget the difference between reality and tricks of the brain and be a victim of this effect. It can seem to be irksome, but under all the pretense of smugness, the Dunning Kruger effect is a genuine psychological issue.
In many ways, it is the brain's defense mechanisms to deal with ignorance and processing random information. As awareness about this is increasing, more and more steps are being taken to help people who are under this influence.
Workplace evaluations, assessments, and feedback from colleagues are all methods to help and improve. It is effortless to know if you or someone around has the Dunning Kruger effect. The best way to conquer and prevent it to never stop learning or questioning yourself.
Liked this post? Check out these detailed articles on
Topic of MANAGEMENT
Alternatively, check out the Marketing91 Academy, which provides you access to 10+ marketing courses and 100s of Case studies.