It has been years that every analytics website has discussed the decline in the circulation of newspapers. They have also suggested that digital is going to overthrow print completely and the margins for newspapers will be so less that Newspapers will not survive.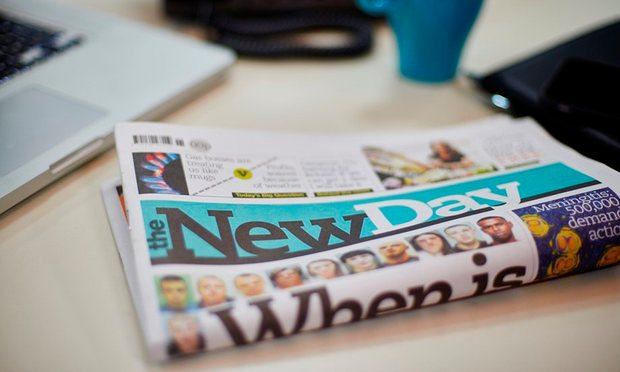 This is a clear domination of Digital over print media. This analysis has recently been proved correct by an actual launch of a newspaper, which failed within 30 weeks because people just don't read newspapers anymore. 
In UK, a relatively new newspaper had been launched with the name of "The new day". Interesting thing is, that it had been 30 years but no new newspaper brand had come in the market. When "The new day" was asked whether it could survive in this business environment, where digital is so dominating, then the answer was that the newspaper could prove the print could survive over digital and the internet age.
"The new day" had a target group of people between the age of 35 to 55 and promised content which was free of political bias and which connected to their readers. Furthermore, the newspaper had taken a target of 2 lakh copies a day. When the final figures came out 30 weeks later, the target achieved was 40,000 copies a day, just 20% achievement of the target.
Editor's comments were as follows "We have tried everything we could but sadly we just haven't reached the sales figures we needed to make it work financially. There clearly were many people who truly loved the idea of a different kind of newspaper which spoke to them. But the reality was we didn't have enough of them on a daily basis"
In fact, just 5 days back on 1st of May, UK newspapers, the independent daily and the independent had moved online. The failure of "The new day" has sent a clear signal across the newspaper industry that online is here to stay and that print needs to think of creative and out of the box ways to remain in circulation. Else a decade down the line, the situation will be even worse. Digital over print is the future.
This news is also a reminder to people who love writing books, that you have to be present on the online medium as well. You have to target kindle readers and E commerce sites so that you have an even higher circulation. Print is slowly going to be phased out with the regular introduction of E-readers with wi fi capability, Tablets, Smartphones and Phablets. Be ready for the day when newspapers stop completely and become a relic of what they were a decade back