Financial accounting, as well as management accounting both, are equaling important for a company to work smoothly and progress towards the bright future. However, the role of management accounting is far broader than financial accounting because it helps management to make crucial decisions about the company. On the other hand, financial management helps management to know how well is a company doing financially.
However, the main purpose of creating financial accounts is to provide help to investors of a company to get to know about the financial status of a company before making the decision of investing in it. therefore, financial accounting is a public affair and the risk is quite apparent whereas management accounting is a private affair.
What is Financial Accounting?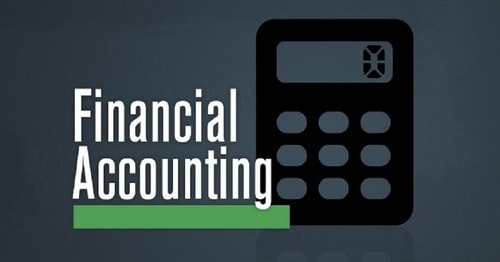 Financial accounting is a branch of a company that keeps the track of all the company's transactions. These transactions are summarized, recorded, and presented in a financial report at the end of the financial year or presented in the form of a financial report like income statement or balance sheet. Financial statements are issued by companies routinely.
These statements are basically generated for people outside the organization such as stockholders, lenders, or owners etc. therefore, these statements are called external statements. company's financial reports are circulated all around the world, therefore, there are chances that these reports reach secondary recipients like customers, competitors, employees of a company, labor organizations, and investment analysts.  A financial report does not directly point out the value of a company.
However, it does provide enough information for others to calculate the value of a company on their own. financial statements are prepared using common rules and guidelines known as accounting standards or GAAP (Generally Accepted Accounting Principles), because of the reason that they are used externally by different people in a variety of ways. In the United States of America, accounting standards and principles are developed by The Financial Accounting Standard Board (FASB).
However, companies of the United States should also abide by the reporting requirements of an agency of the US government, SEC (Securities and Exchange Commission).
Financial reports generated by Financial accounting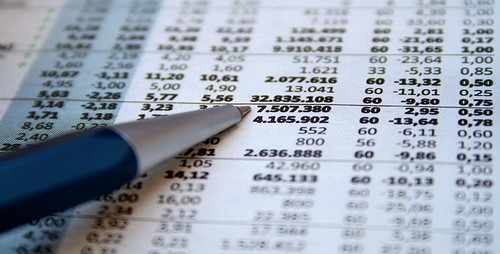 i) Stockholders' equity statement
This report provides information about the change in the stockholders' equity for the specific period as of income statement and the cash flow statement.
ii) Balance sheet or statement of financial position
A balance sheet includes assets, liabilities, and stockholders' equity at a specific day usually the last day of the accounting year.
iii) Income Statement or Earning Statement or Profit/loss statement or Results of operations
An income statement provides the profitability of a company for a specific period of time such as a month, one year, 13 months, 3 years, or 5 years etc.
iv) Statement of cash flow or Cash flow statement
This report tells about the cash of the company during the time interval mentioned in the heading of the statement of the company. The change in cash is divided into three parts such as investing activities, operating activities, and Financing activities.
What is Management Accounting?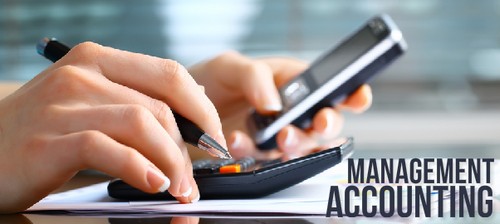 A management accounting is a process to analyze business costs and operations to prepare internal financial records, reports, and account to help management in the decision making the process so that business goals can be achieved. In simple words, a management accounting report consist of all financial and costs data and that data is translated into useful information for officials and management of a company.
It is also referred to as cost accounting and managerial accounting. All information about all events happened around the business are reported in this management accounting report. The information from this report is used by management to make important decisions. The main difference between financial and management report is its audience.
Financial accounting report is for external people, whereas management accounting reports are private and only used by the management of the company. A management report handles many facets like constraints, margins, forecasting and trends, valuation and product costing.
A management report includes information like capital budgeting analysis, amount of cash on hand, loan covenant compliance, inventory record accuracy percentage, a percentage of overdue accounts receivable, transfer pricing analysis, and project profitability. Management accounting reports are only shared between a few internal members of a company. Since this information is not shared outside the company, it does not follow any specific rules or guidelines to generate a report.
There are a few things that one must know about management accounting
i) Management accounting reports only provide information generated by accountants on the basis of the performance of the company throughout the time period. It doe not provide decisions. It only aids management to take decisions.
ii) Management accounting reports only include important/selective information such as information from income statement which is useful for management to make decisions.
iii) Management accounting reports help to analyze the effect of various variables on the profit or loss incurred by the company.
iv) Management accounting reports are helpful for future planning.
v) In the end, there is no set format for these reports. It provides information to the management in such a way that they can make effective decisions for the company.
Difference between Financial accounting and management accounting
| Financial Accounting | Management Accounting |
| --- | --- |
| Financial accounting analyses, classifies, summaries, and records the financial affairs of a company. | Management accounting assists management to make effective decisions about the business of a company. |
| It is prepared to present the accurate and fair depiction of financial affairs. | It is used by management to make strategies and take meaningful steps regarding business. |
| Financial accounting has a universal scope, but not as broad as management accounting | The scope of management accounting is quite broad. |
| Financial accounting is done for quantitative analysis only. | Management accounting is done for Both qualitative and quantitative analysis. |
| Financial accounting does not depend on management accounting. | Information from financial accounting is used in management accounting to make effective decisions. |
| Historical information is used in decision making in financial accounting. | Predictive as well as historical information is used in making decisions in management accounting. |
| Maintaining financial accounts is a statutory requirement for companies. | Maintaining financial accounts is not a statutory requirement for companies. |
| A specific format is required for recording and presenting information in financial accounting. | There is no standard format for presenting information in management accounting. |
| Financial accounting is mainly used by all stakeholders and investors. | Management accounting is only used by management. |
| It should be prepared on the basis of IFRS or GAAP. | There are no mandatory rules required to b followed in management accounting. |
| The information presented in financial accounting is verifiable. | The information presented in management accounting is quite predictive and is not immediately verifiable. |
| Financial accounting report is presented at the end of the financial year only. | Management accounting is presented very frequently. |
Conclusion
Management as well as financial accounting both are important for a company and both reports serve a different purpose for the organization. A financial report is formatted, a public report which can be accessed by anyone such as stockholders, competitors, customers, and investors and it is published periodically. But management report is a private and unformatted report for the use of management to make decisions about the company and are generated frequently.
After reading this article, you can easily differentiate between both accounting reports and also about the main characteristics of both accounting.